ART 0f LIGHT#2 ''Witch Island'' KOUHEI HAYASHI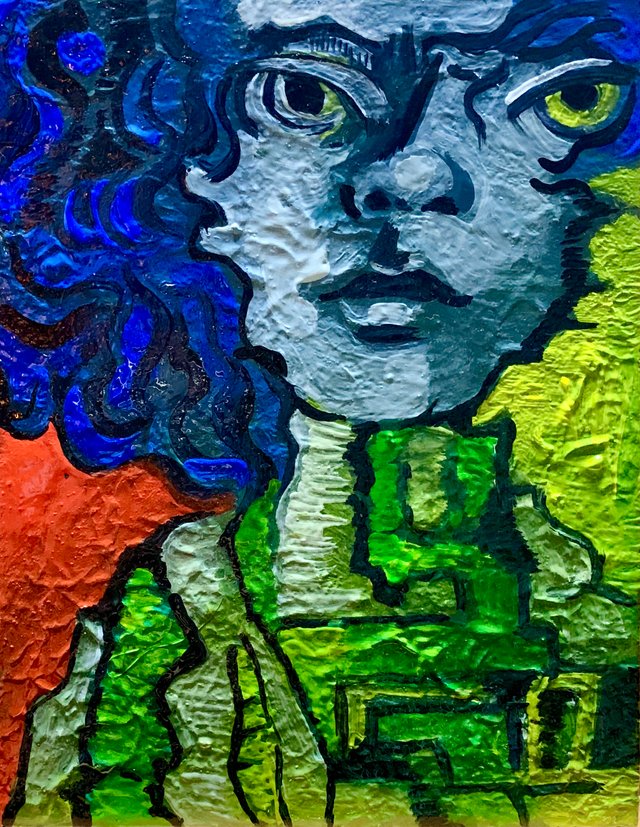 Witch Island
There was a woman.
She was a woman who longed for mediocrity.
Because the woman was not mediocre, she longed for it.
What is mediocre?
What is normal?
For me, mediocre was special.
I just wanted to be an ordinary mediocre person.
But she was specially seen.
In fact, it wasn't that there weren't any special factors.
She knew that too.
I was aware.
I'm special.
I was afraid of thinking.
I really longed for it.
It was a painful day.
I didn't think it was painful.
Some of them may have been gained, but I couldn't abandon my awareness of something special.
Could not convert.
I didn't realize that there was no difference to the extent that nature changed a little.
I realized the painful days.
I knew it.
Then she became a witch.
KOUHEI HAYASHI ONLINE GARELLY
http://www.saatchiart.com/kouheigahaku
「魔女の島」
女性がいました。
彼女は平凡を切望した女性でした。
女性は平凡ではなかったので、彼女はそれを切望していました。
平凡とは何ですか?
通常は何ですか?
私にとって、平凡な人は特別でした。
私は普通の平凡な人になりたかっただけです。
しかし、彼女は特別に見られました。
実際、特別な要因がなかったわけではありません。
彼女もそれを知っていました。
気づいた。
私は特別です。
私は考えるのが怖かった。
本当に憧れていました。
大変な一日でした。
痛いとは思いませんでした。
それらのいくつかは得られたかもしれませんが、私は何か特別なものへの意識を放棄することができませんでした。
変換できませんでした。
自然が少し変わった程度に違いがないことに気づきませんでした。
苦しい日々を実感しました。
私はそれを知っていました。
それから彼女は魔女になりました。
KOUHEI HAYASHI ONLINE GARELLY