Franz Kafka. My new drawing in Illustrator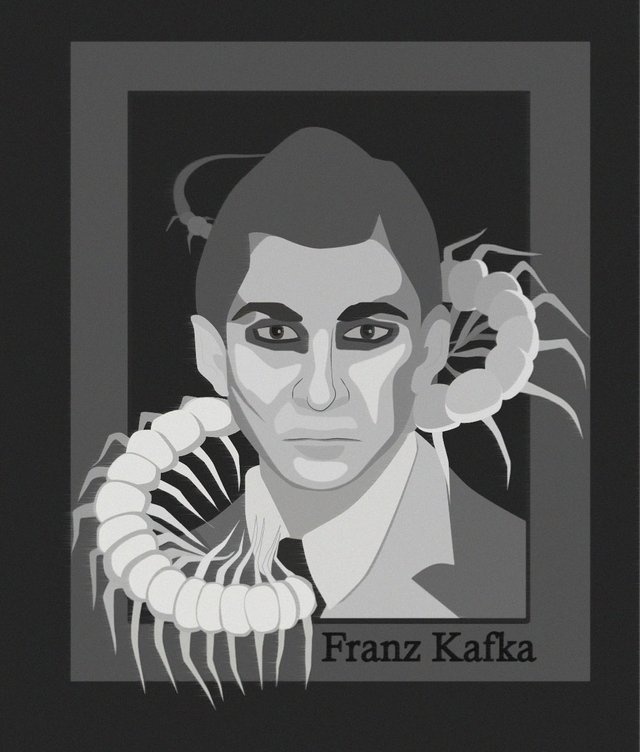 A long time ago I didn't draw anything due to lack of time, but today I set aside a whole day to finally carry out my plans.
Relatively recently, I found on the Internet a picture of one of my favorite writers, Franz Kafka.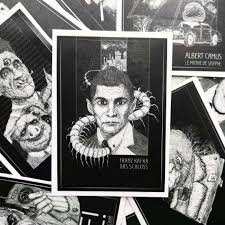 The drawing was a smart idea: a giant centipede emanating from the center in the background envelops the writer and then crawls right into his body through the thickness of clothing. It seems to me that something should have been indicated at the place of the signature that would indicate the author of the drawing or something like that. But the poor quality of the image did not allow me to make out.
No matter how hard I tried, I could not find it in good quality, then a bold thought appeared - to draw it myself.
I'm learning a little about illustrator, but it's still hard for me. But despite this, today I want to share my creativity, and I hope to hear adequate and honest criticism. :3
As always, I will tell everything step by step.
Step One: Contour
This time I decided to work without a stroke, because this way the drawing looks much more stylistic and neater. Here I outlined the face of Kafka.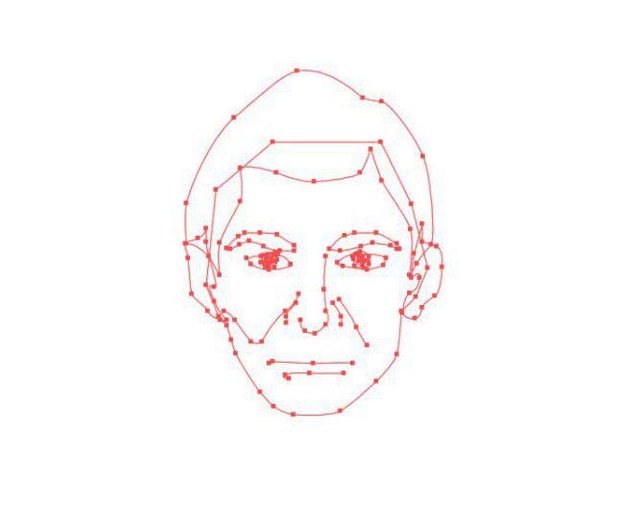 Step Two: Fill
Here in a few simple movements, I painted all the component parts of the face and eyes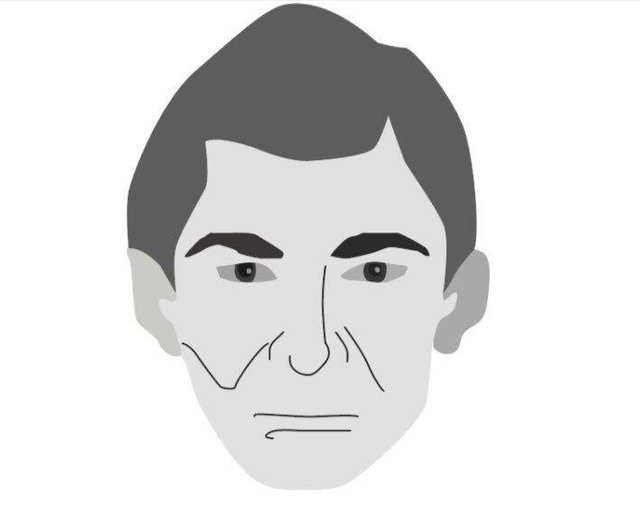 Step Three: Bulk
That is, I imposed light and shadows where I thought they should lie. And I additionally emphasized the eyes, to give them a grim burden.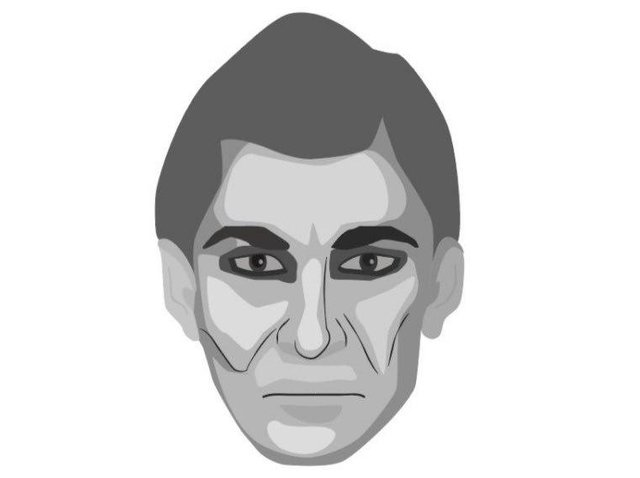 I was pushed into this by thoughts of Kafka's biography. I wanted to convey the feeling of fear that the writer had experienced all his life. I am really in awe of this author, but rather not for his unique stories, but because of the emotion that I feel while reading. Like immersion in a deep trance. It is difficult to describe in words) And after reading his biography, I was even more delighted.
Step Three: Clothing
Regularly, when I paint in the illustrator, I spend a lot of time drawing my face, and in a few minutes I paint clothes. Which in the end, with its simplicity, I like a lot more than a face! How difficult it is to draw beautiful and simple!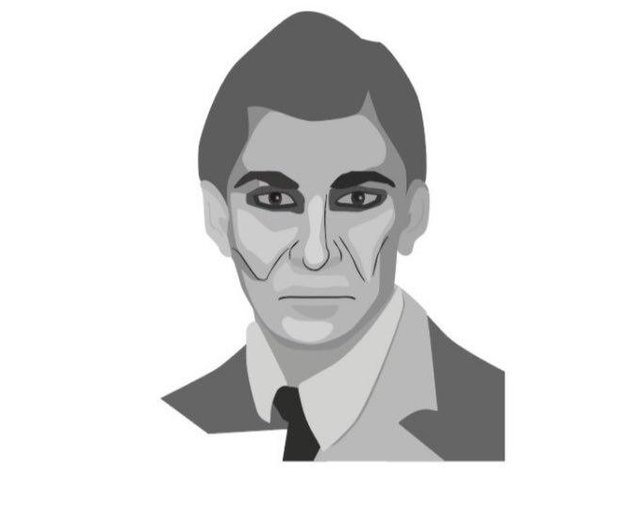 Step Four: Time for Centipede
I, like many, are terrified of them, but oddly enough, it gave me great pleasure to draw it, although at first it seemed to me that I would spend all this on eternity — so many small details!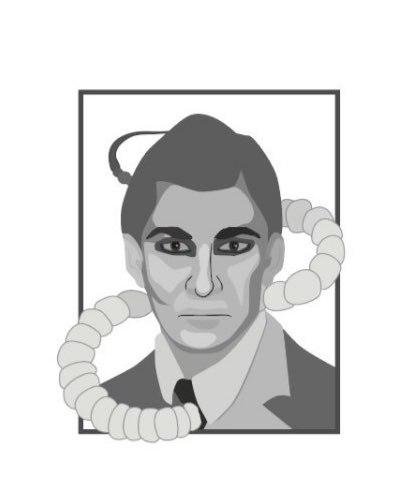 Step Five: Centipede Forty Feet
And my centipede has 48 of them. It was the most pleasant part of the process. Paws gave her volume and movement. So creepy, but so elegant!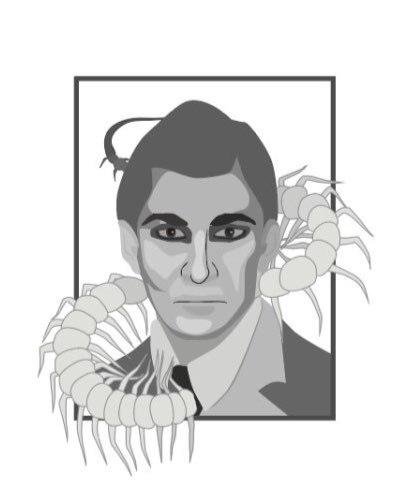 Step Six: Centipede Volume and Background
During this step, I seem to have been great trained to put shadows on rounded shapes! In general, I am pleased with this part of the work, especially the front members.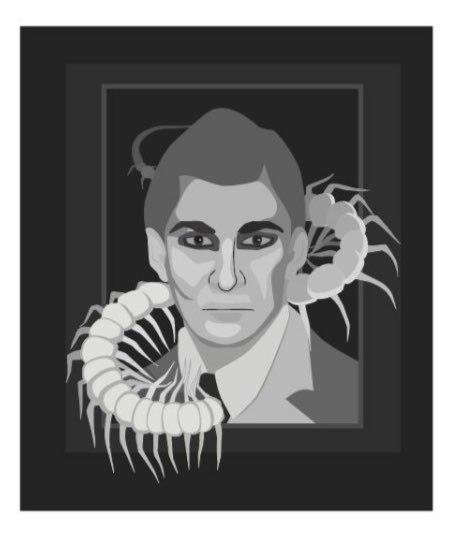 Step Seven: Signature
"There was nonsense," I thought, and I went through the fonts for about half an hour. Why are there so many of them? It's good that @fourapril ¦ helped me solve this difficult problem. С: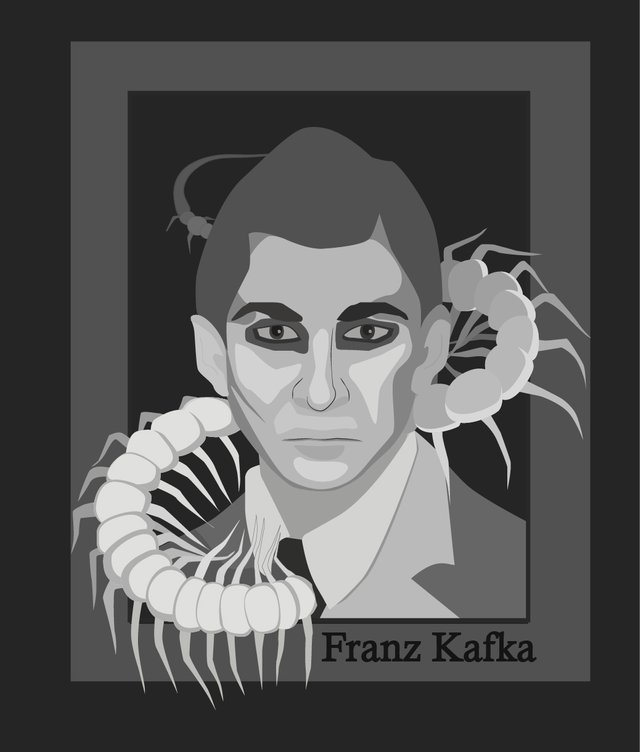 Step Eight: some effects
I decided to get rid of the "raw" picture, so I added some effects in Photoshop to visually smooth the picture.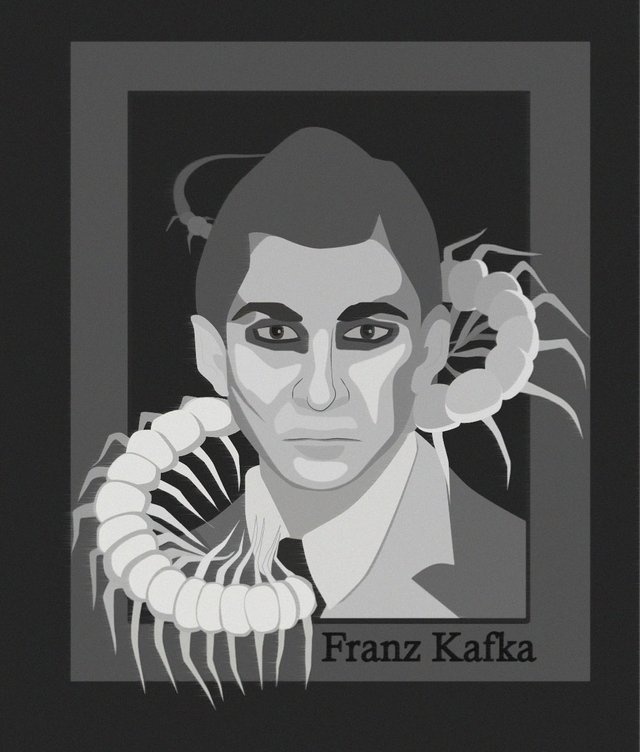 Thank you for reading! С: