Cat's Eye Nebula (Detail) by Matthew Holden Bates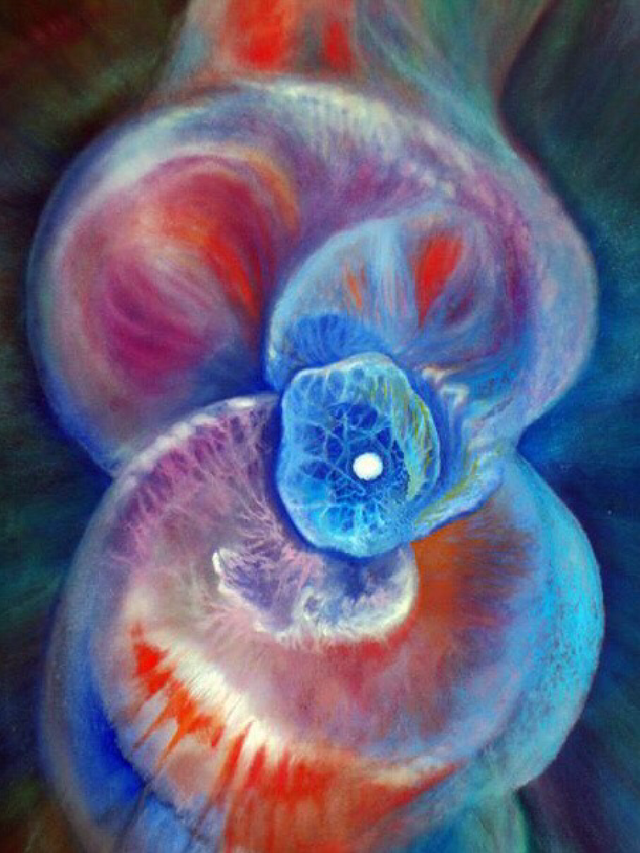 "Cat's Eye Nebula" (Detail)
Oil on Canvas / ©️Matthew Holden Bates, All Rights Reserved
Today I am featuring one of my space paintings. I have always been a fan of science fiction, and space in particular. A while back I did a series of Space Paintings using material from NASA as a reference. This painting was inspired by a photo taken by the Hubble Telescope. Here is the painting in its entirety: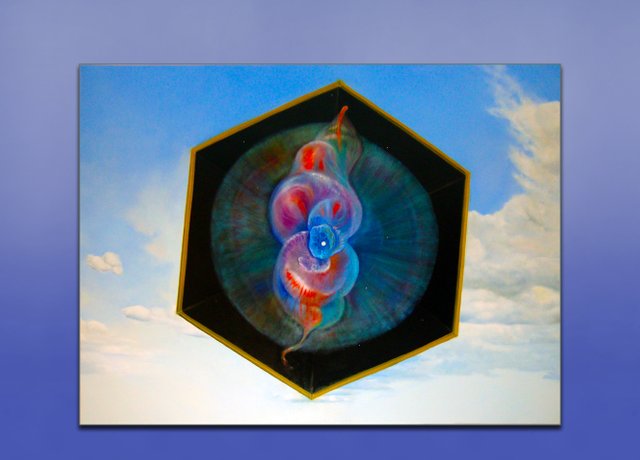 "Cat's Eye Nebula" Oil on canvas / ©️Matthew Holden Bates, All Rights Reserved
I live in Firenze, home of Galileo, one of the first people to gaze into the sky with a telescope. The painting represents the lens of the telescope seeing into the sky way beyond what we can see by just looking with our own eyes. That is what the hexagon represents in the painting.
If you like my artwork and would enjoy seeing more you can follow me on Steemit @matteopaints and visit my website to see my online portfolio. Upvotes, resteems and comments are a blessing!
A presto, Matteo