Campanile di Giotto (Detail) by Matthew Holden Bates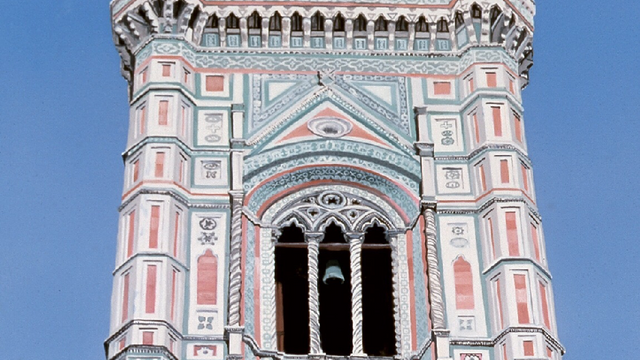 Here is the second installment of my up close look at my oil paintings. This is a classic, the painting took all Summer to paint back when I had an outdoor studio in my garden. The painting depicts the front face of the four sided bell tower which is completely covered in Marble Inlay and statuary. It is an amazing building, and it was great to get to know it even better by painting it.
Seeing this again makes me realize that I should get back to work on my newest Duomo Project. These paintings take time and need to be picture perfect which can be overwhelming at times. Still, I know what I have to do!
Here is the entire painting:

"Campanile di Giotto" Oil on Canvas / private collection ©️Matthew Holden Bates
Thanks for stopping by, I am still relatively new to nTopaz, and I must say that I am enjoying the platform. If you would like to see more of my work, you can visit my Steemit Blog @matteopaints , and visit my website http://www.mattbates.net
I appreciate your input, comments are welcome and resteems, upvotes and general excitement are what makes this place so great!
Until next time, A presto, Matteo