Cannes Reflections (Detail) by Matthew Holden Bates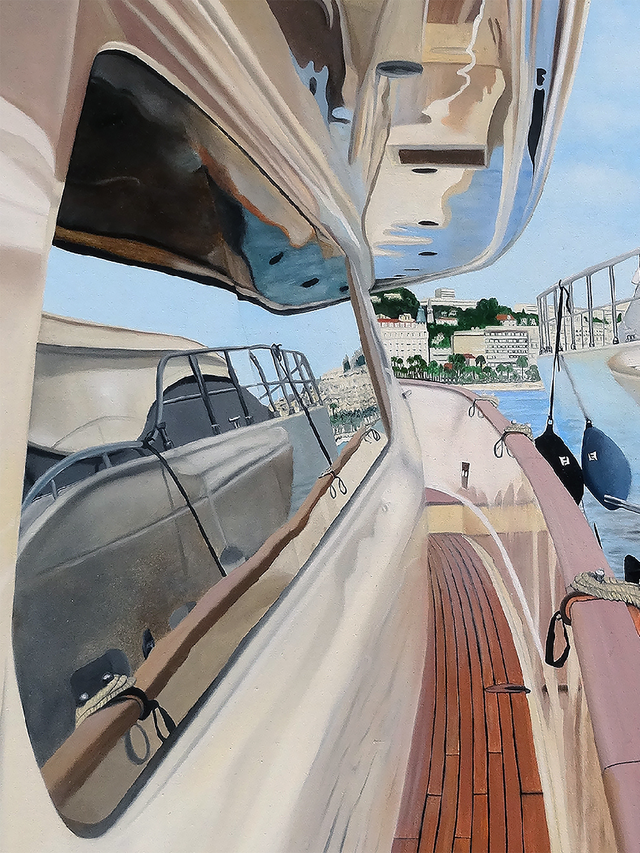 "Cannes Reflections" (Detail)
oil on canvas / ©2019, Matthew Holden Bates, Firenze, Italia
Here is the next "close up" in my latest series of oil paintings to share on nTopaz. This painting happened because I was working with a gallery in Cannes, in the south of France, and I wanted to make a beautiful oil painting from my trip to visit the gallery. I went with my family, and my mom, who has always been into boats, found a way to visit this beautiful Ferretti Yatch of which we were given a guided tour. Here is the complete painting: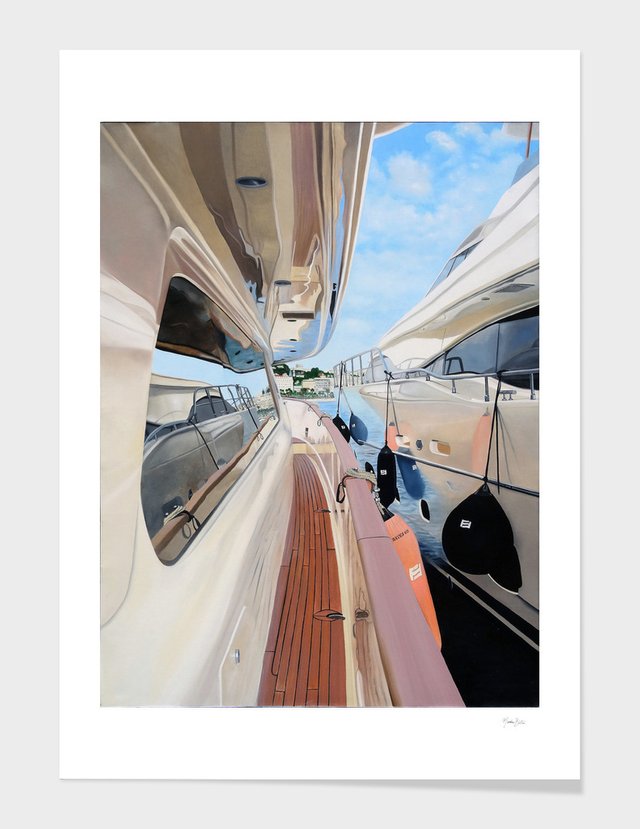 "Cannes Reflections" Oil on Canvas / ©2019 Matthew Holden Bates, Firenze, All Rights Reserved
I remember that this painting was completed in only 3 weeks, which for me is extremely fast.I think that I zoomed thought it so fast because the reflections were so surreal and fun to paint.
If you would like to own a copy of this painting, limited edition prints are available form Curioos out of New York City. Here is the link to get your print:
https://www.curioos.com/product/print/cannes-reflections
If you like my artwork and would like to see more you can follow my steemit blog @matteopaints . Comments, upvotes and resteems are awesome. I love communicating about art with the nTopaz and Steemit communities, so feel free to leave a comment below, I'll get right back to you asap.
A presto da Firenze, Matteo