"Days and Nights" (Detail) by Matthew Holden Bates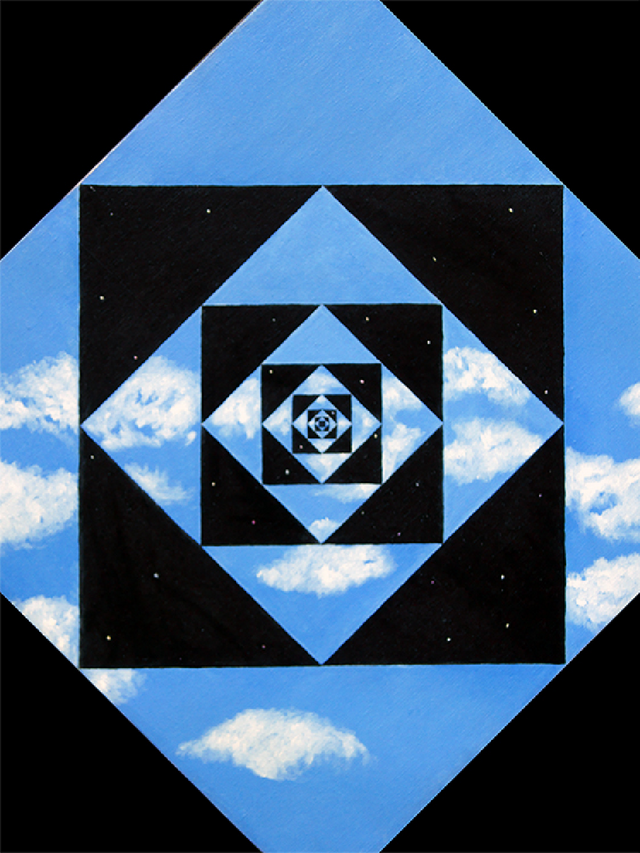 "Days and Nights" (Detail)
Oil on Canvas / ©️Matthew Holden Bates, All Rights Reserved
This painting goes back almost all of the way to my beginnings as a painter, early 90's, when I first moved to Firenze. It is also a space painting, but more like a time painting, I remember being very excited when I got the idea for this one. Each square is intermingled with a night and a day, going on forever. This is a theme that I have not explored very much, but I think that I might go back there someday.
Here is the entire painting. Keep in mind that the painting is hung from the top corner and the black background (without stars) is not part of the actual painting: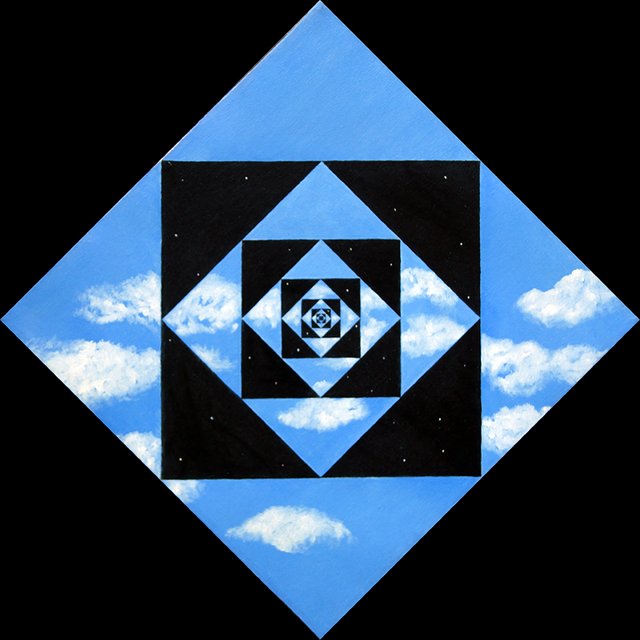 "Days and Nights" Oil on Canvas / ©️Matthew Holden Bates, All Rights Reserved
I am enjoying going through my portfolio here on nTopaz, selecting my favorite details to show you. If you are enjoying my artwork, and I hope you are, I invite you to follow me on Steemit @matteopaints and to visit my official website to see more of my original paintings. If you have any questions, or would just like to say hi, leave a comment below and I'll get right back to you!
A presto, Matteo