Uffizi View (Detail) by Matthew Holden Bates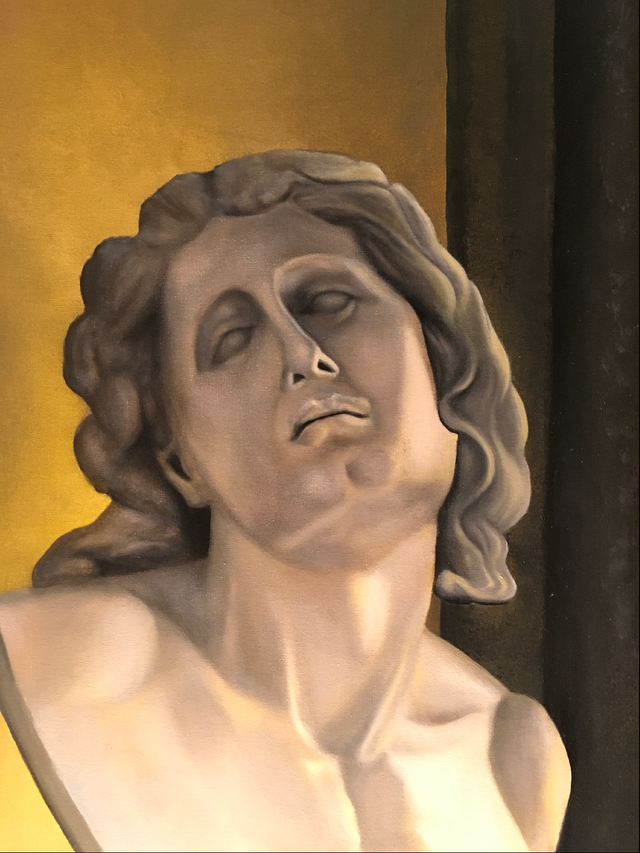 "Uffizi View" (Detail)
Oil on canvas / ©️Matthew Holden Bates, All Rights Reserved
Here is the latest installment of my 'up close and personal' collection. Today I am featuring a painting that is a little bit different from my usual cityscapes. That is because it is a cityscape that is seen from indoors. To understand what I am talking about take a look at the entire painting: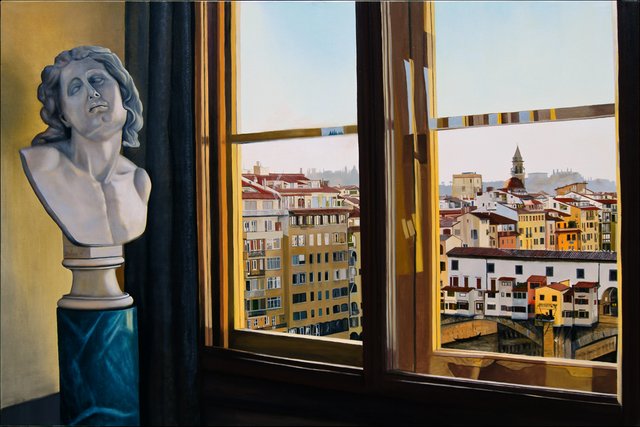 Uffizi View by Matthew Holden Bates
The view is from a window inside the Uffizi Gallery here in Firenze. Out the window you can see the Ponte Vecchio, and in the background the tower of the church of Santo Spirito which like the Duomo was designed by Brunelleschi.
Here is another close up of the painting featuring Santo Spirito: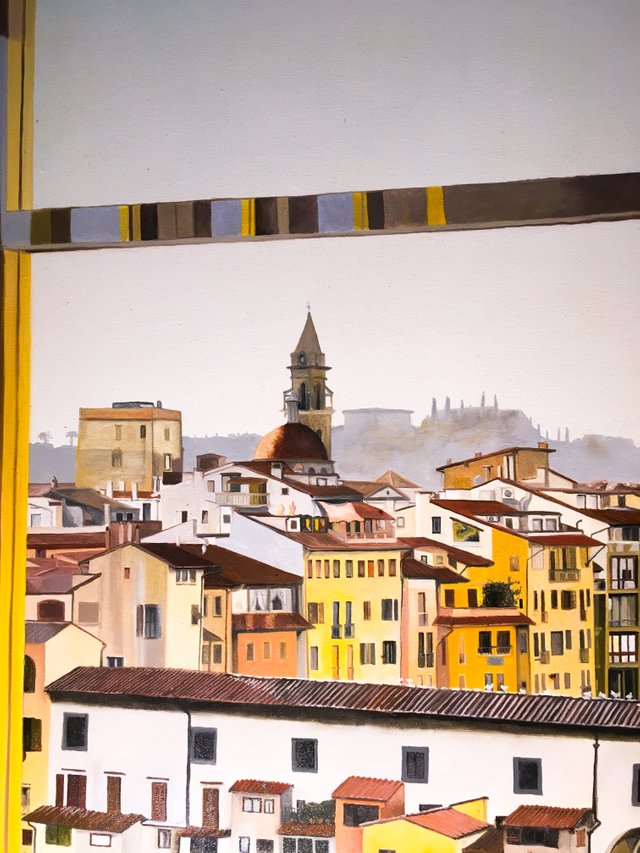 Uffizi View (Detail)
The statue on the left is a Greek statue from the Hellenistic period portraying Alexander the Great in his death. Lots of pathos for sure, I never know which way to look, out the window or at the statue!
I will be back soon with more close ups of my paintings, I think that you will enjoy seeing the intricate details of the architectural designs that I have used in my paintings. I hope that you will follow me on Steemit @matteopaints resteems and upvotes are always a joy and comments make the conversation happen so feel free to write about the painting below!
Arrivederci Matteo