"Ripped Sky" (Detail) by Matthew Holden Bates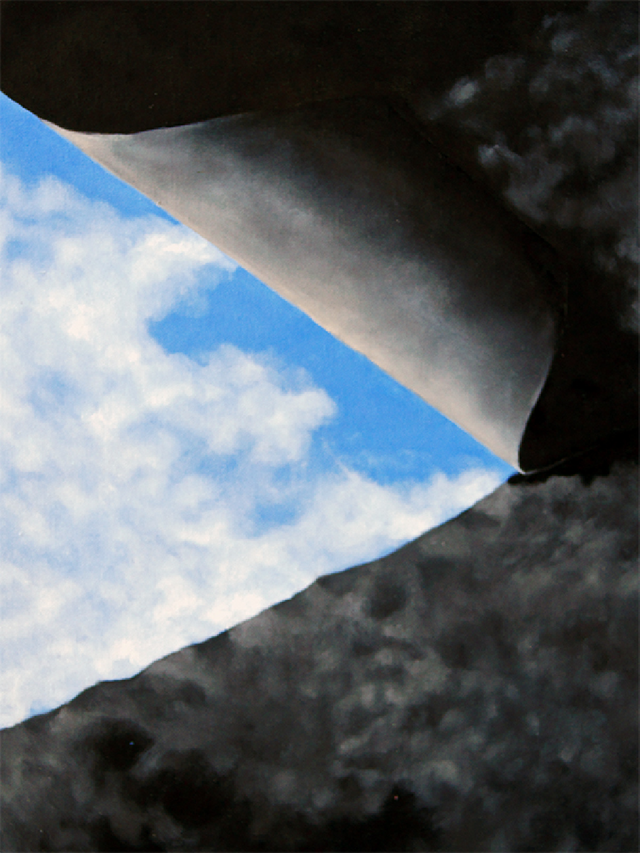 "Ripped Sky" (Detail)
Oil on Canvas / ©️Matthew Holden Bates, All Rights Reserved
Following up on my last post "A Rip in Time" here is another painting from a long time ago, early 90's based on the same theme as my previous painting, a look at two or more worlds by folding back spacetime. I think that I was working my way up to hyperrealism by focusing on the sky. By working on such a simplistic subject, I was able to render my painting to my liking without having to worry about too many details. I had not learned all that I know now and I was still getting used to the idea that I was going to be a painter. I am glad that I worked on these paintings because they set the foundation that would become my body of work, which is exemplified by my Cityscapes . I am not sure why but I still own all of these early works, and I am happy to say that even though they are from my formative years, they still hold value, and a place on my walls of my apartment.
Here is the entire painting: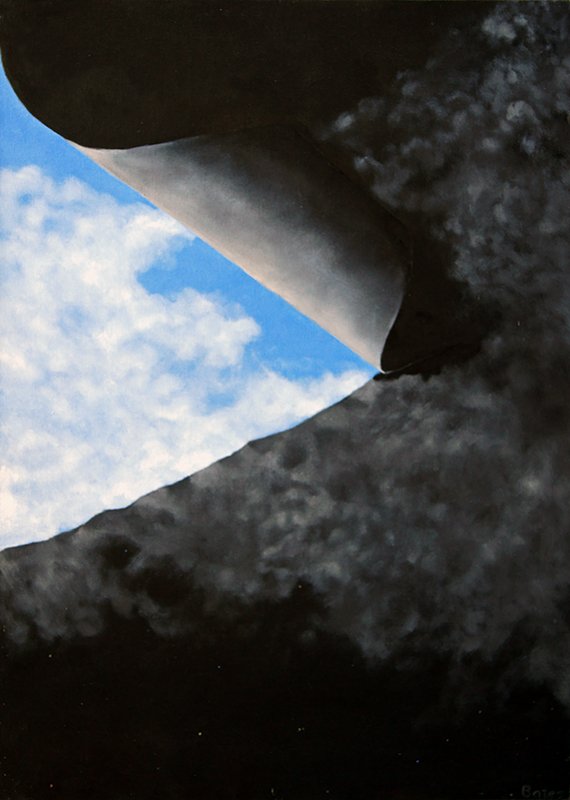 "Ripped Sky" Oil on Canvas / ©️Matthew Holden Bates, All Rights Reserved
I rememebr that I got the inspiration for this painting on a Monday morning, and I ran over to the best art supplies store in the world, Zecchi and I told the owner, Sandro Zecchi, that I had this inspiration, and he said I should really get to work on it because who gets inspiration on a Monday morning? It is funny the things we remember. By the way, Zecchi delivers so if you are an artist, check out their online store, their products are all that I use.
I am enjoying this trip down memory lane, if you like what you see and would like to see more of my art, you can follow me on Steemit @matteopaints , and visit my official website . I really appreciate your comments and love the discussions here on nTopaz. If you are an artist and would like to share with me your art, please link it below and I'll check it out.
Peace, Matteo