Jupiter and Io (Detail) by Matthew Holden Bates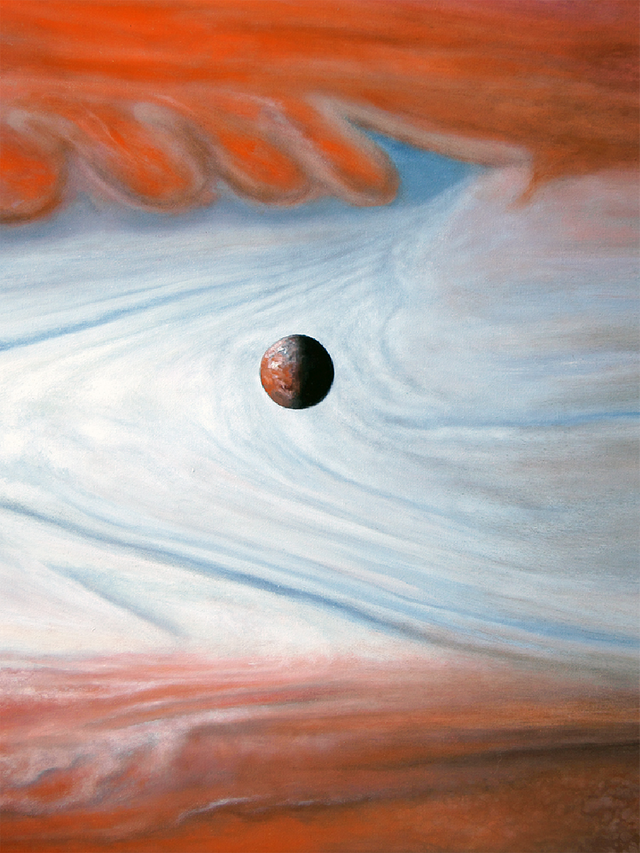 "Jupiter and Io" (Detail)
Oil on Canvas / ©️Matthew Holden Bates, All Rights Reserved
Following up on yesterday's Space Painting Post, here is another one featuring my Painting of Jupiter and its firey moon Io. Usually I paint things that I have seen with my own eyes, I like realism. So it is a bit strange to have to depend on NASA for imagery for any of my paintings. It is a leap of faith, one that most people take for granted, after all, you saw it on TV. Painting subjects that are literally "out of this world" is a different type of painting, almost spiritual. I dream of space like I think about religion, I have to relie on my faith to see other worlds.
Here is the painting in its entirety: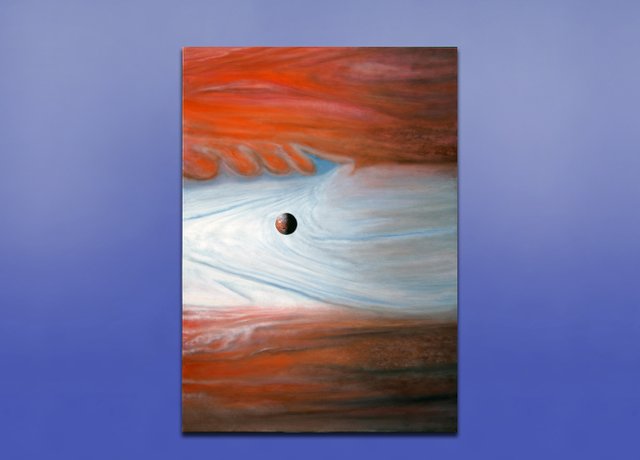 "Jupiter and Io"
Oil on Canvas / ©️Matthew Holden Bates, All Rights Reserved
I hope that you like my most recent posts, I think that to really understand my artwork you need to see it up close, and since you are not here in my studio, this is the next best thing. If you would like to see more of my paintings you can follow me on steemit @matteopaints and visit my website as well. Upvotes and resteems are amazing and your comments always make me happy to be here. If you would like me to see your artwork, leave a link and I'll check it out!
Limited Edition Prints are available from CURIOOS so if you want to get a great Giclee print and help me out with the bills, click the link!! :)
A presto, Matteo