Prague (Detail) by Matthew Holden Bates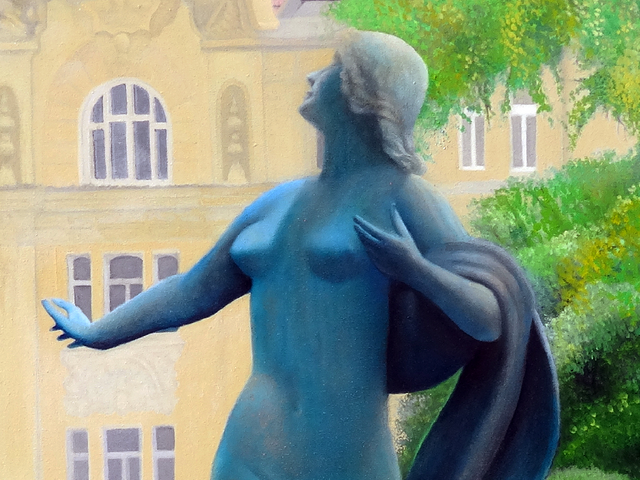 "Prague" (Detail)
Whenever I get a chance to travel, I tend to take a lot of pictures which then can become paintings when I get back to Firenze. This is one of them, taken on a weekend trip to Prague, an enchanting Gothic and Romantic city.
The statue is on an island in the river, I took a very shot that was very zoomed in so the background is actually very far away from the statue. Here is the entire painting: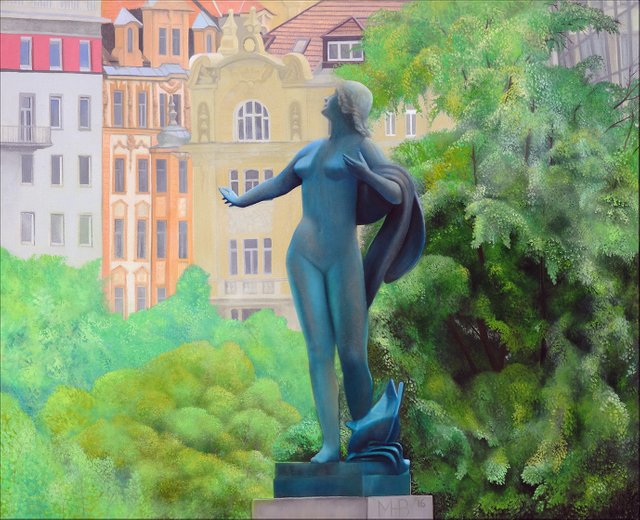 "Prague" oil on canvas / ©️Matthew Holden Bates, All Rights Reserved
I am back in the studio today so it is time to get to work! I hope that if you like my artwork that you will follow me on Steemit @matteopaints . Upvotes are awesome, and Resteems make the world go around. Also Comments are the conversation so please leave a note below so I we can converse!
Until next time, Matteo http://www.mattbates.net