Looking for inspiration, illustration from a cloud
Inspiration can reach anywhere, a stain, a cloud, . it's strange, but that's why we always carry a notebook with us.
In the images you can see the first two clouds, what do you see?
I saw an old man sitting in the first place,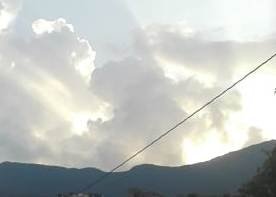 but after changing the shape later, it seemed that he was holding an angel in his hands. (I know the pictures are not good, but I hope you see the idea)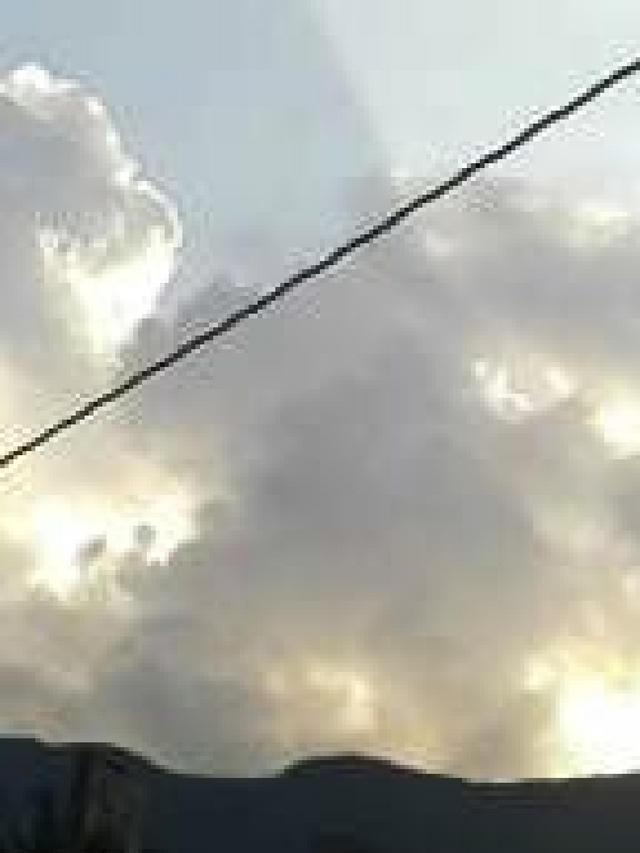 I came home and made a brief sketch of the idea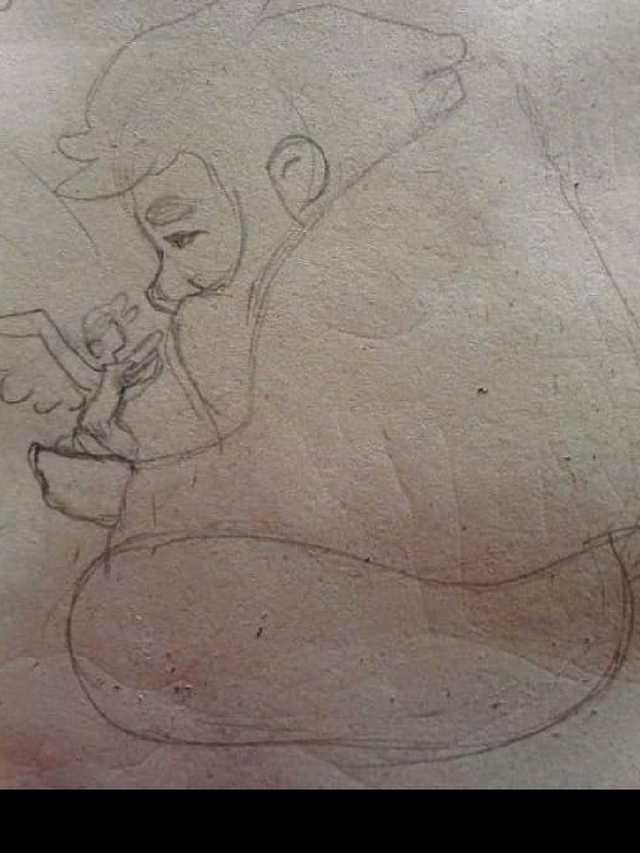 It is difficult for me to use few colors and that also looks off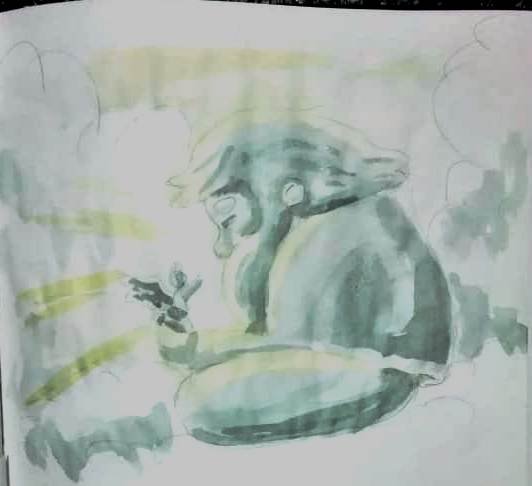 but it seems to me that it looked like I had it in mind.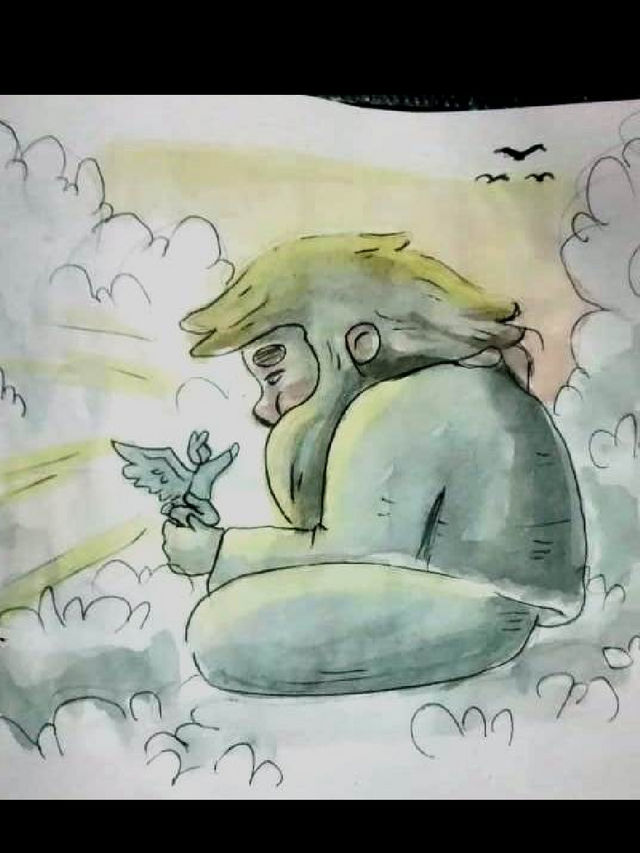 What do you think?
Did you see the same thing in the cloud?