My Drawing Books (go out with sketchbooks)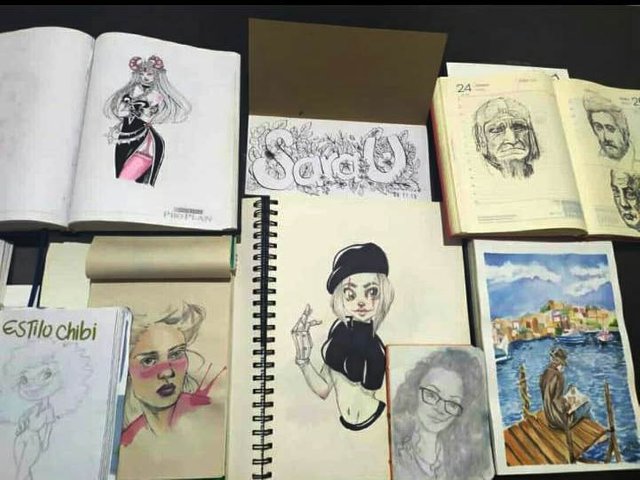 When I started to take the drawing issue seriously, I saw it as silly to go out with sketchbooks, because I was nervous to draw in public.
However, being outside is a gust of ideas, every tree leaf, every couple in the park, every person brings your mind a great idea for a drawing or an illustration.
I usually arrive early at meetings, so the safest thing is that I have to wait, putting this as an excuse I started buying sketchbooks to have them at the time of leaving. and it gradually became an addiction.
Without realizing it, I was buying so many books that I lost count of the number of them I had, some of them I have not even started.
But you know what? I love that