Watercolor Self Portrait and the Process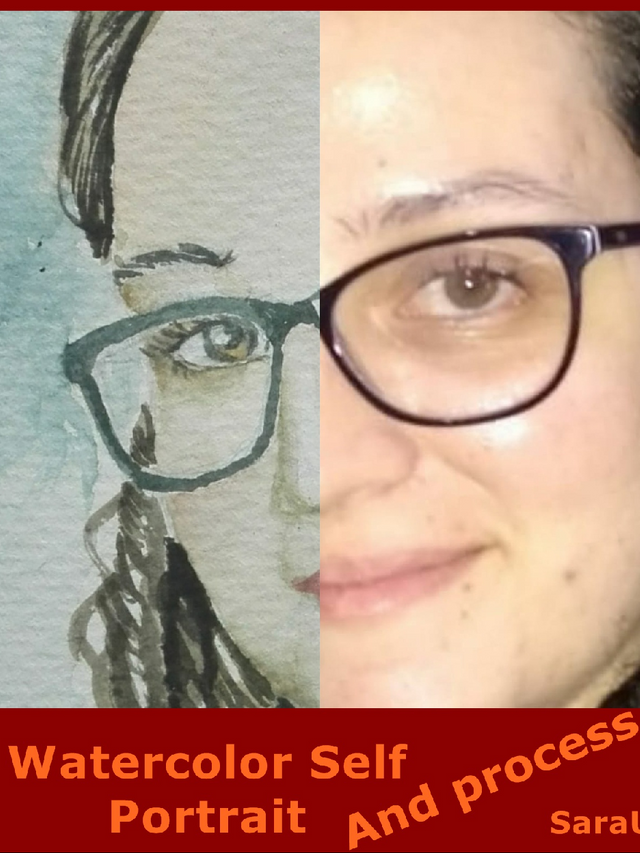 Hello friends, how was your week?
In my watercolor class we proposed to make the self-portrait of each one of us, this is me, and this is my self-portrait.
With my publications I hope you learn a lot by watching my process, and therefore I teach you in a series of photos below the way I did it.
Enjoy it.
This is the picture I used as a reference, I know, I'm beautiful ;)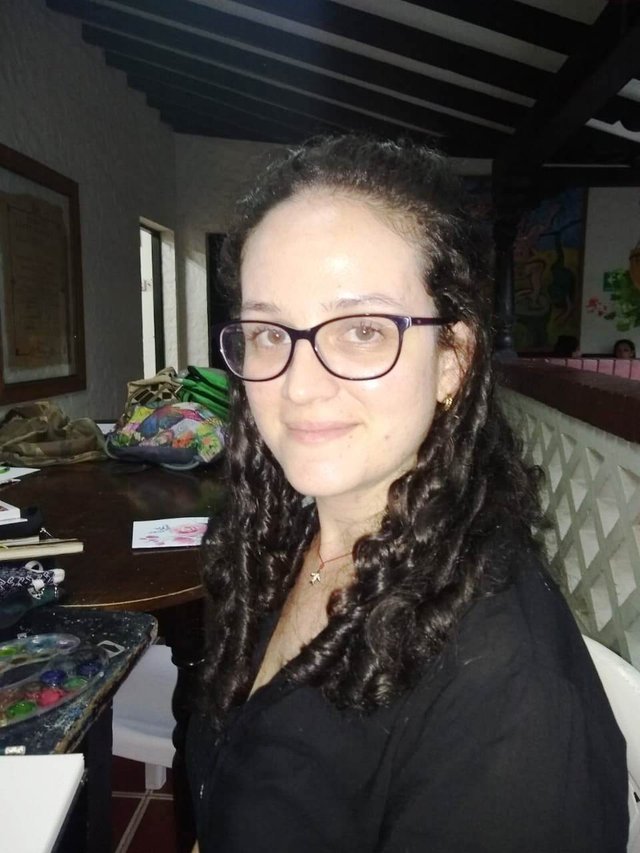 I made a previous sketch in pencil.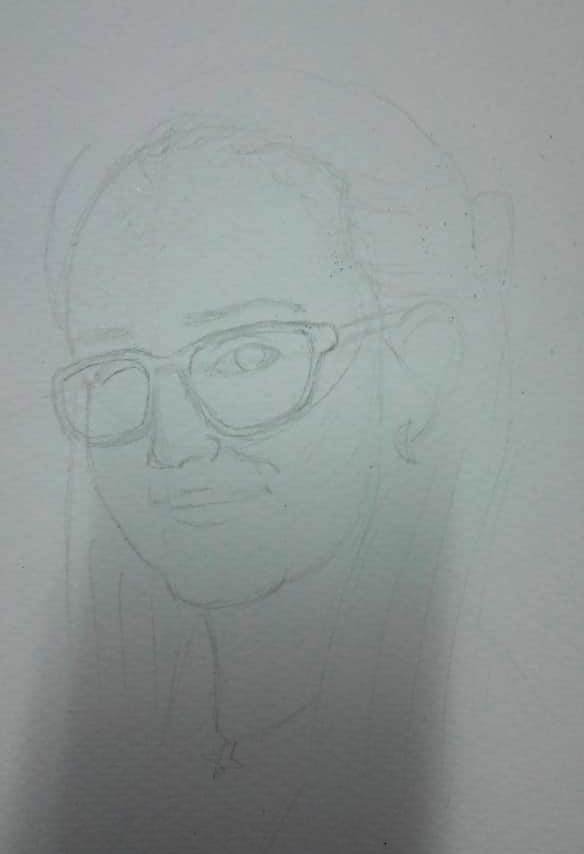 base color on the face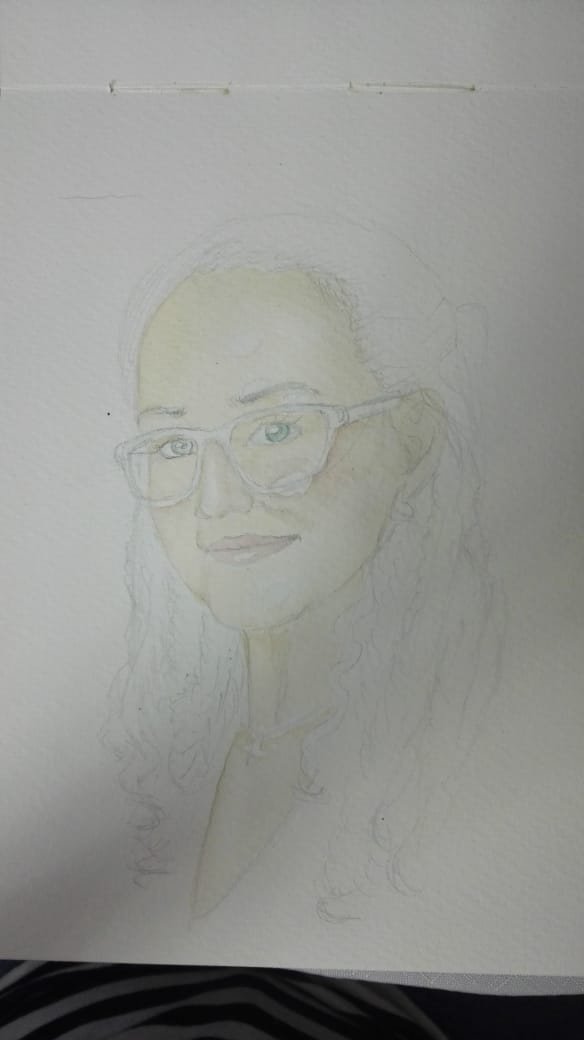 base hair color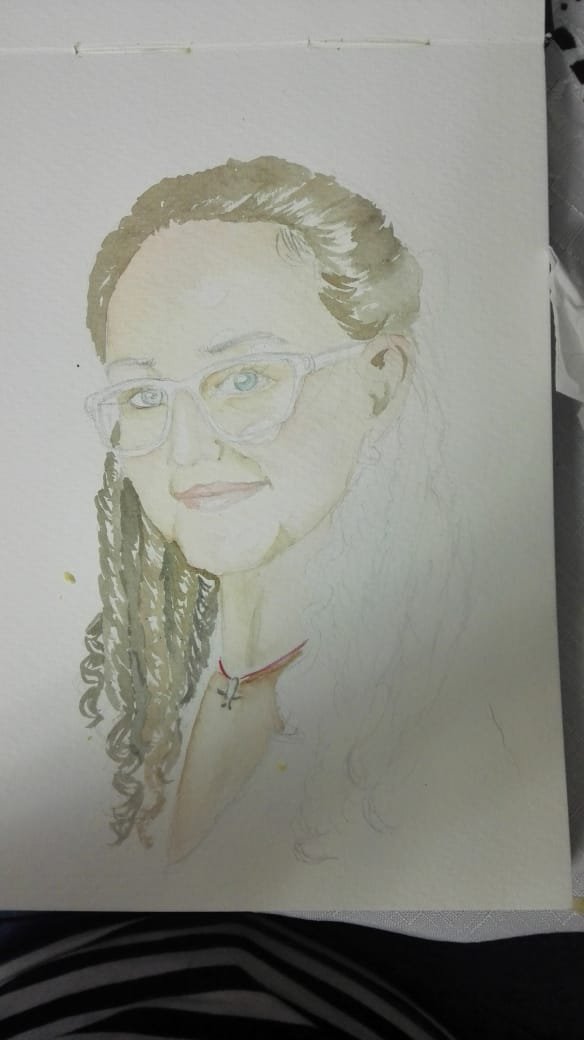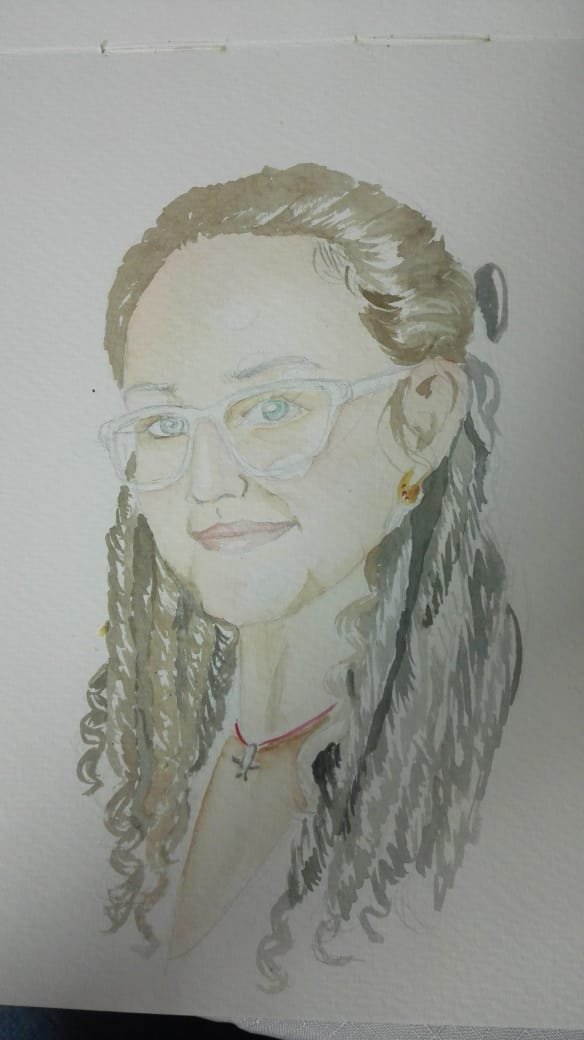 And I add more color to give it depth and keep white for the light zones