Crazy Cat Watercolor Portrait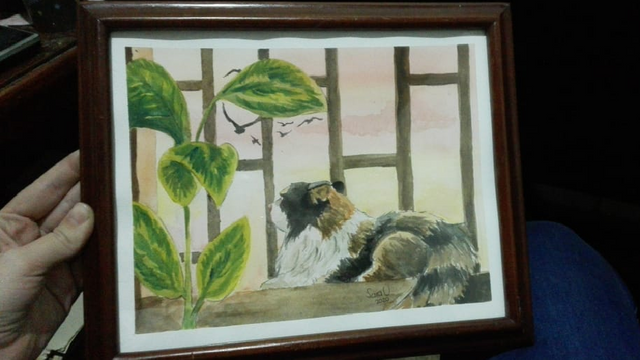 She is Crazy, the teacher's pet who taught me dog grooming. My teacher Gladis barely found out what she was painting, and asked me to portray Crazy, her great love, they have been together for more than 10 years.
Crazy is a very calm cat, but when she smells the sweets for cat in my teacher's backpack, she becomes really crazy.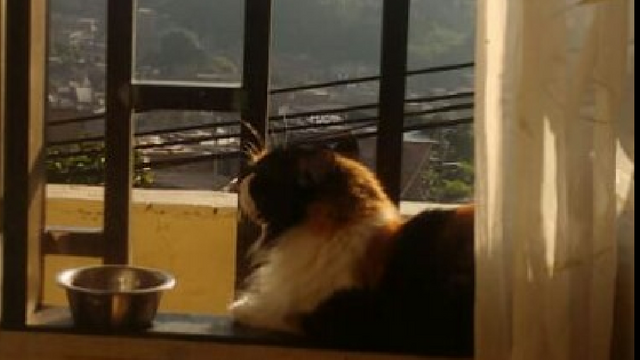 Making Crazy's portrait was simple.
First I made the pencil sketch, omitted the city curtain and also the water container
Instead of them I put a sunset, birds and a plant, I must stress that I was very excited to put a UFO in the sky, but coming back to reality ...
As always I started with a base color for the sky, then when drying I marked the window and made the plant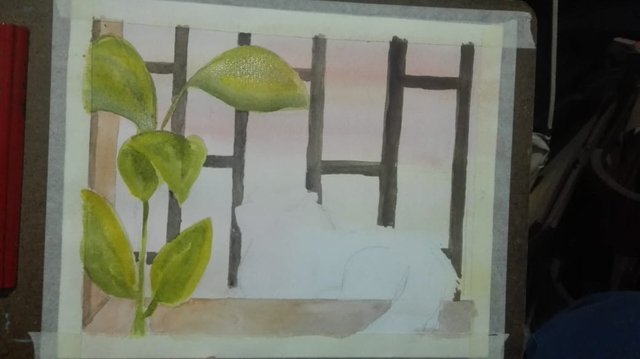 I added details and at the end I framed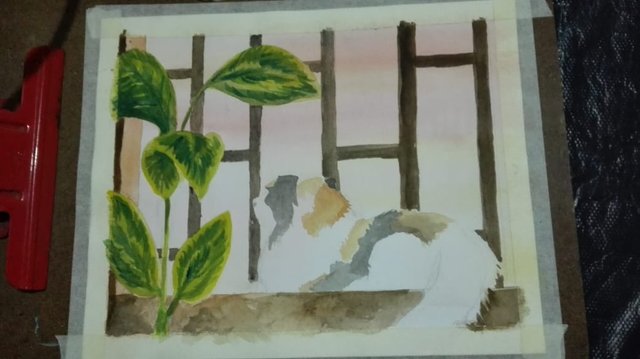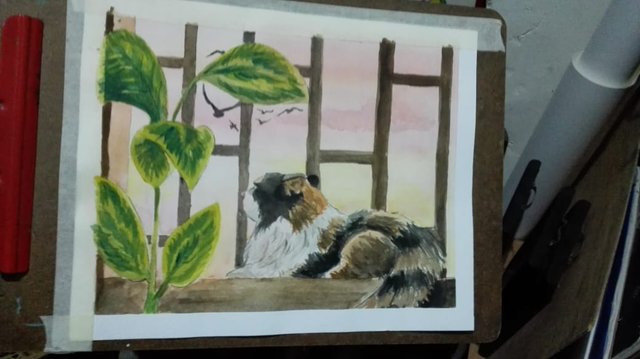 My teacher has been happy with the result and hopes to come soon for the painting. I'll be telling you what's up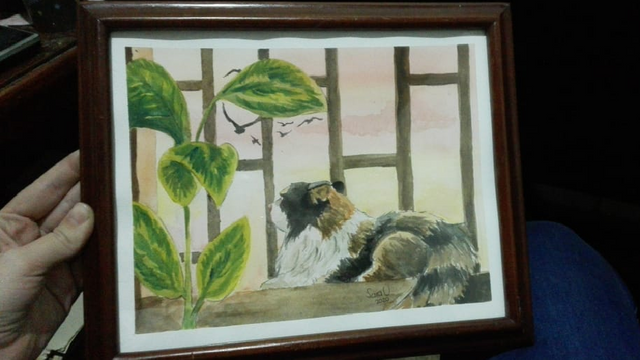 see you ;)