I COME BACK PRESENTING A BEAUTIFUL PORTRAIT OF SABRINA SPELLMAN, STAR OF FAMOUS NETFLIX SERIES #cervantes #process #ART #steemitvenezuela #NETFLIX
I'M BACK EVERYONE!
AND THIS TIME I HAVE RETURNED TO STAY, get ready because days will come loaded with a lot of art, drawings and beautiful creations that I have prepared for you, as a reward for my absence, a thousand apologies for it ... Without more anything to say, LET'S DO IT!
Today's drawing is a somewhat animated full-color portrait of the protagonist of the Netflix series, CHILLING ADVENTURE OF SABRINA, which was a total and complete challenge for me due to my inexperience within the style, I had never done one before Likewise, when I saw the final result I could not be more than satisfied, I hope you like it as much as I liked it !!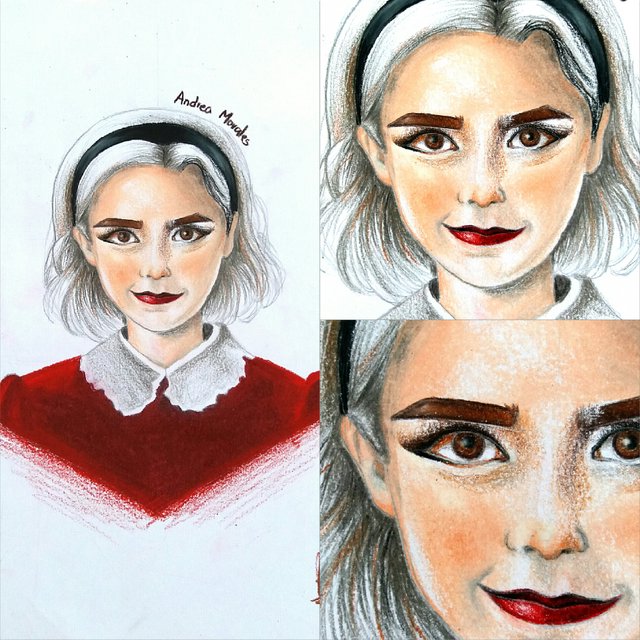 For the elaboration of this, these were the materials that I used
Letter size sheet of paper.
4H pencil.
PRISMACOLOR PREMIUM colored pencils.
1
I started doing the sketch, head, hair, costume and face of Sabrina Spellman.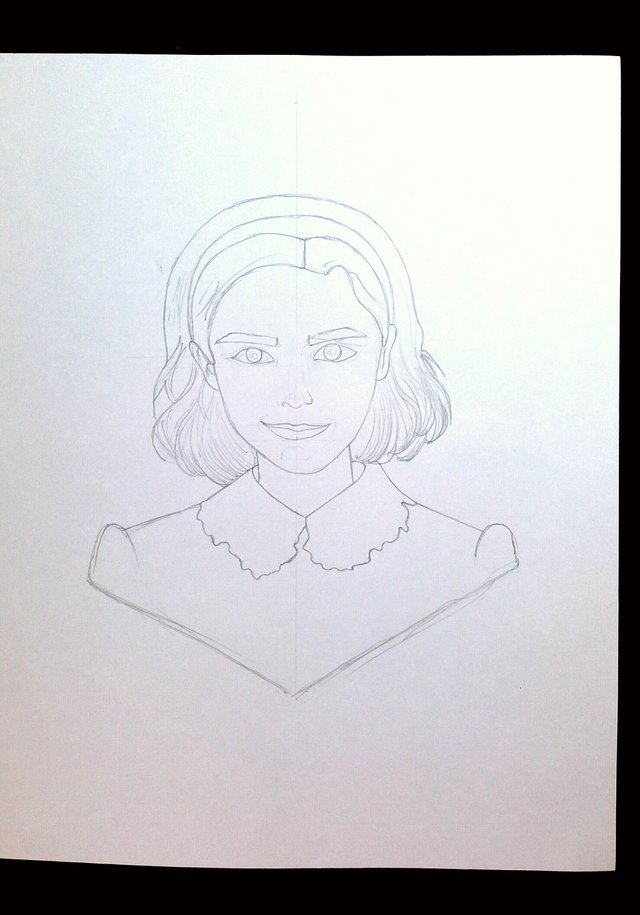 2
Then I began to apply color to her face.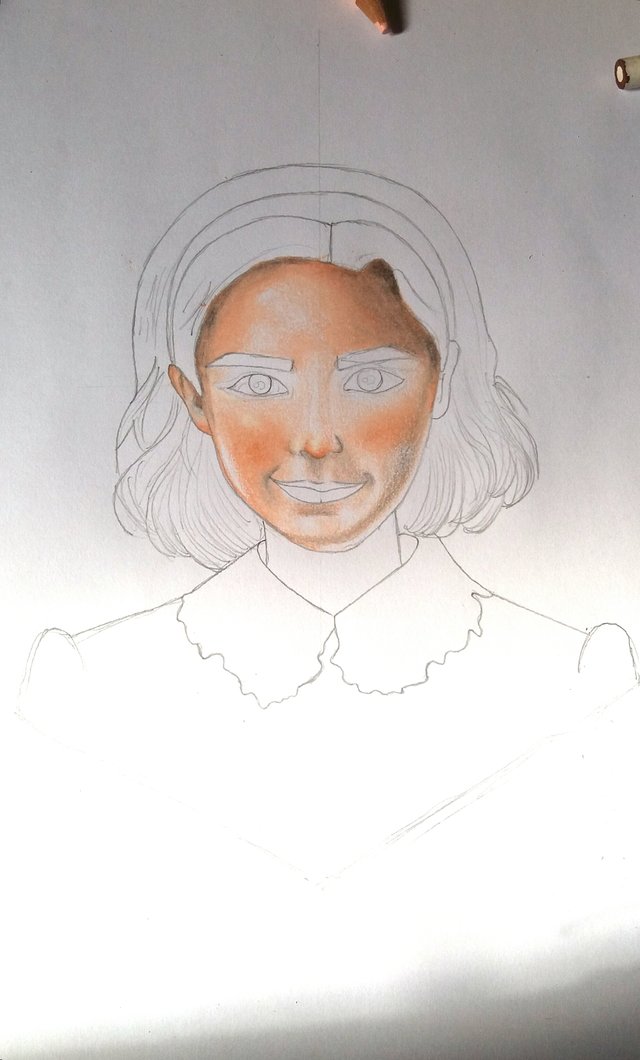 3
Add color to your eyes.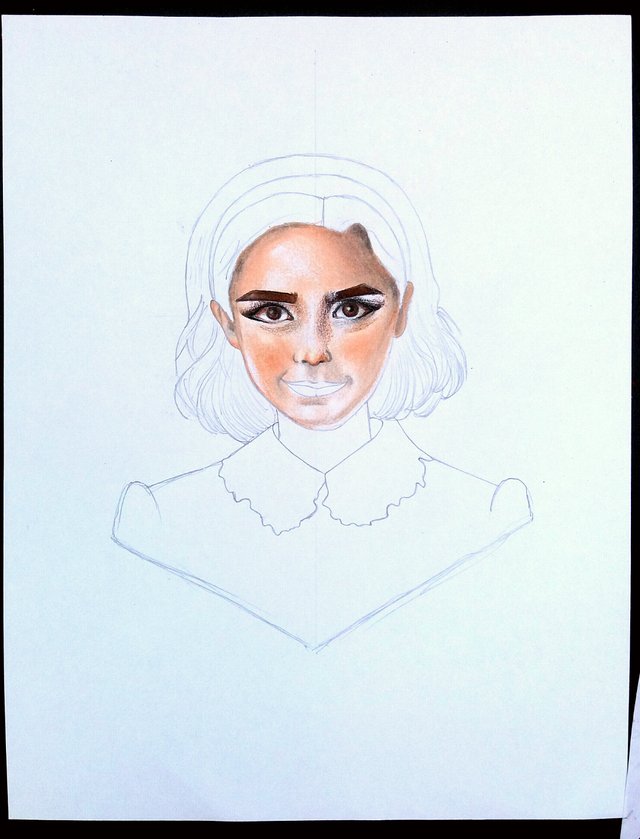 4
Then I colored her mouth and her hair.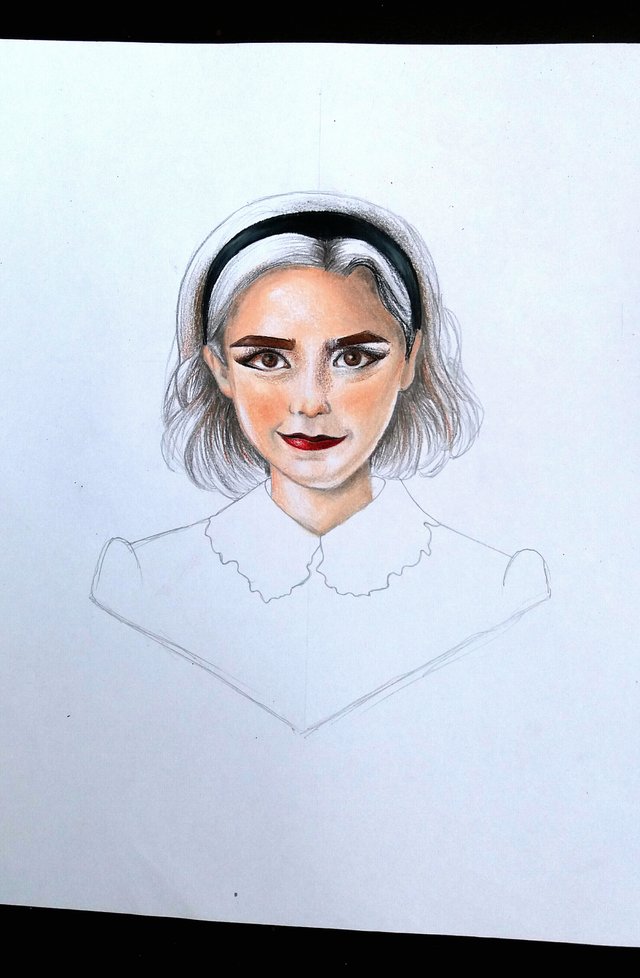 FINAL RESULT.
And to finish I gave color to his clothes.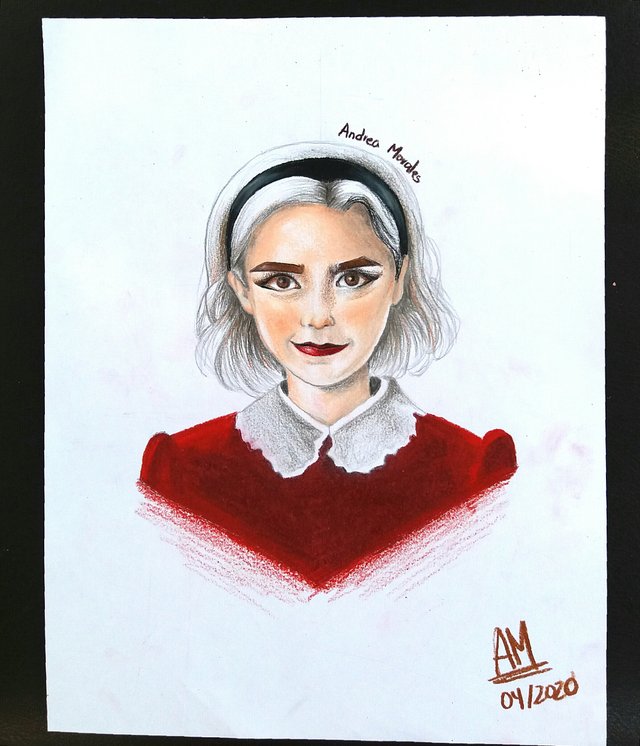 I HOPE YOU LIKED IT!! DON'T FORGET TO LEAVE ME IN THE COMMENTS THAT YOU LOOKED ABOUT AND WHAT THEME YOU WANT ME TO TALK ABOUT IN MY NEXT POST!!! Don't forget to follow me @the7thart, to see more about my art. I take this opportunity to thank the community of @cervantes, @don.quijote and @simon.bolivar for all their support, If you liked it, do not forget to vote, reestablish this post so that fewer people miss out on this drawing that I made with a lot of effort, thank you Steemit community, until next time!!