Mushroom Girl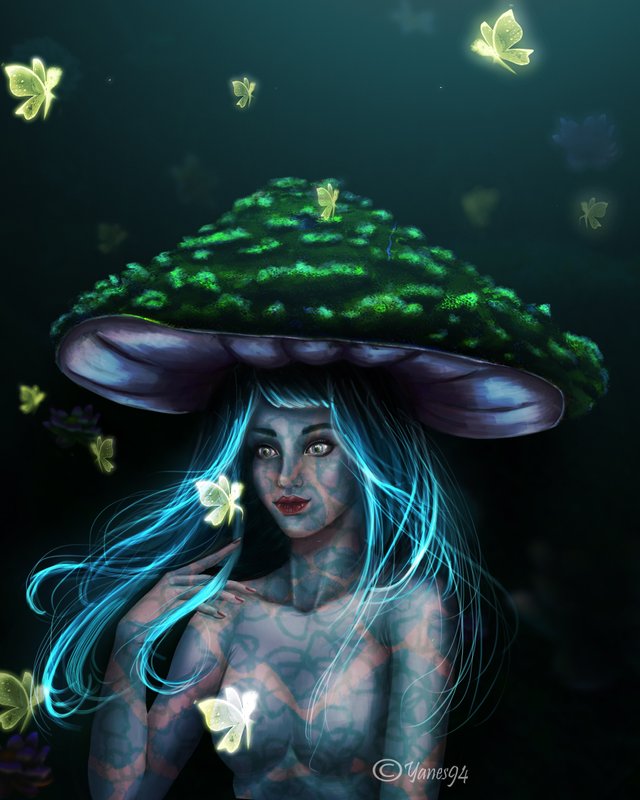 ---
---
Hey Steemians, how are you?
Between yesterday and today I was working on my favorite theme that is fantasy, I think before I made more illustrations of these magical beings but now I try to do a bit of everything leaving the fantasy a bit abandoned.
For this I wanted to focus on both fantasy and nature that somehow go hand in hand, fantasy beings love and care for nature, something that humans do not. So, I made a girl who is a fungus who is admiring and playing with the beauty of nature.
Below you will see some images of the process and, when you have the video ready, you can see how I made this illustration.
---
---
I made a quick sketch in my sketchbook and passed it to the PC, to start working, I wanted a magical nightlife, I put some base color and a background.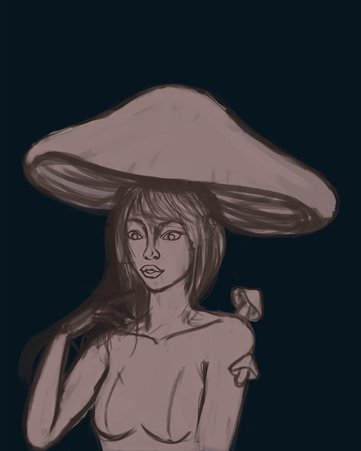 I was painting my girl and her mushroom, I also planned to make her like little fireflies, not to forget, I made some lol spots. the colors that eleji most were cold.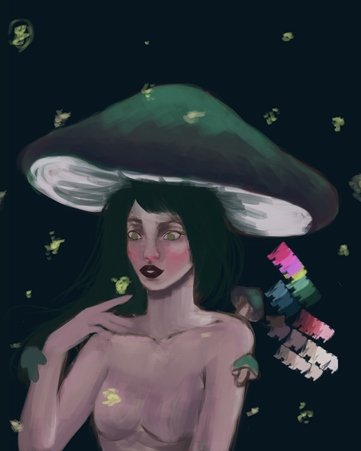 I was doing crazy brushstrokes on the whole body of the girl and the fungus that for this I did some details like moss [Well, I see it that way ....].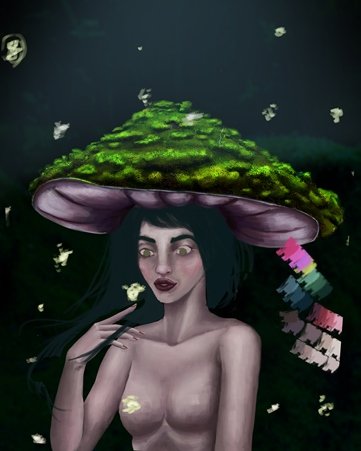 I did not want it to be so stained, I passed a smooth layer with a blur, but not so much so that the texture that was before was still noticed a little. It should be noted that this drawing changed the face many times lol.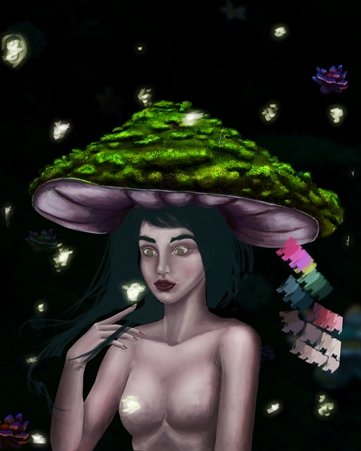 In this last part I edited some things that in the video you can see better and I placed a texture on top of her so that she did not look so human in addition to the last details of lights to finish my work.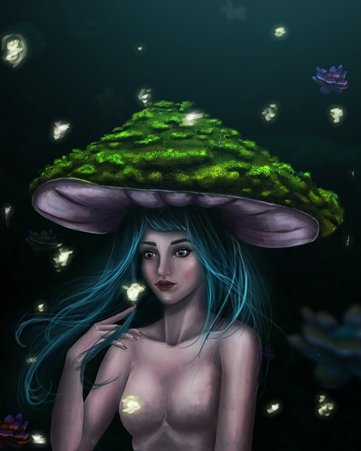 FINAL RESULT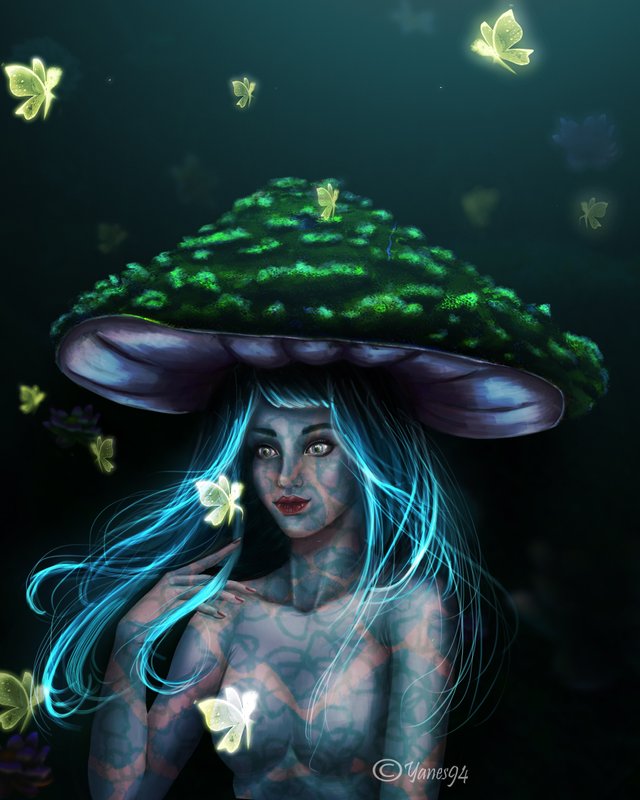 ---
---
MATERIALS USED:
Laptop
Photoshop
Bamboo Tablet
---
---
Grateful to all of you for seeing and supporting my new work, I would be very happy if you leave me in the comments your opinions and criticisms regarding this style or my work. His criticisms help me to grow and encourage me to work harder to improve my art.
---
---
See you soon dear community, thank you for viewing and supporting my publications. 😜
Copyright @yanes94 - All rights reserved.