Utah nurse gets $500,000 in blood arrest row
A US nurse who was held for refusing to allow police take a blood sample from an unconscious patient has accepted $500,000 (£376,500) in compensation.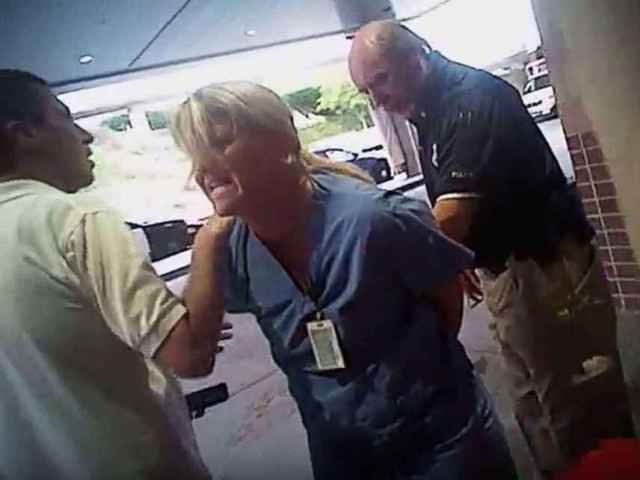 Alex Wubbels reached the monetary settlement with Salt Lake City and the University of Utah, her attorney said.
Her arrest by police in July caused outrage when footage of the incident later emerged. She was seen handcuffed and dragged by a policeman to a car.
She was later released without charge. The policeman was sacked last month.
His superior was demoted.