Cardano Founder: This Altcoin Is Too Dangerous, Buy It! This 5 is Good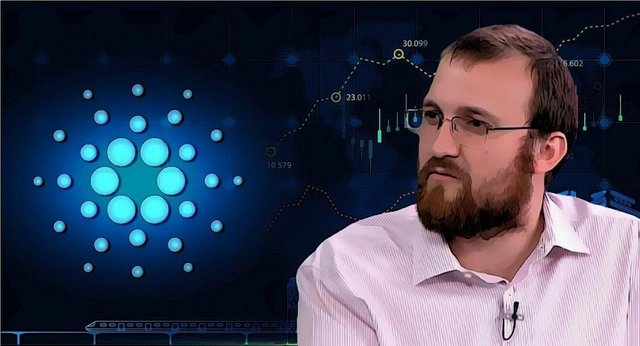 #Cardano founder Charles Hoskinson has warned of a wildly rising altcoin project in recent days. Charles Hoskinson says that Dogecoin prices could drop, leading to regulations for the crypto industry. Cardano leader Charles Hoskinson warned that Dogecoin could be a negative consequence of the recent market rally. Charles Hoskinson suggests that if the Dogecoin bubble burst, it could attract the attention of lawmakers and regulators. Charles Hoskinson even introduced Cardano competitors such as Ethereum 2.0 and Algorand as powerful alternatives to Dogecoin in his statements.
↘️Charles Hoskinson: Dogecoin price could drop and lead to regulations!
Cardano founder and IOHK CEO Charles Hoskinson criticized Dogecoin's rapidly rising market value. Looking at its recent price performance, Dogecoin has seen a 124% price increase in the last 24 hours. The Altcoin project experienced an increase of over 400 percent on a weekly basis. This prompted Charles Hoskinson to comment on the success of the coin. "DOGE has always been a kind of inner joke for our industry, a tame rock, a fun cynical cryptocurrency and a light-hearted thing," Charles Hoskinson said in a YouTube video.
Charles Hoskinson stated that Dogecoin's price increase was largely due to Elon Musk's introduction of the cryptocurrency on Twitter. Charles Hoskinson added that the growth of cryptocurrencies was probably driven by "market manipulation of smart whales," referring to / r / WallStreetBets, a Reddit community that organizes various investment campaigns.
↘️Dogecoin Supported by Elon Musk Breaks All-Time Record
Charles Hoskinson argues that Dogecoin's growth is not sustainable. He stated that Dogecoin does not have a stable development team, the cryptocurrency's code is largely based on Bitcoin, and that cryptocurrency is not equipped to deal with security issues in the event of its occurrence.
Charles Hoskinson even encouraged investors to sell their DOGE. Charles Hoskinson said, "It's great if you made money, but go away! "This is a bubble, not real, nothing sustainable there," he said. Moreover, Charles Hoskinson suggested that the Dogecoin bubble could mean long-term consequences for the crypto industry. Charles Hoskinson believes that when the Dogecoin bubble burst, there will be legal investigations from institutions such as the SEC and the US Congress. "There will be all sorts of regulators saying this is proof that cryptocurrencies cannot control themselves," said Charles Hoskinson.
↘️Charles Hoskinson: Dogecoin will hurt each of us at some point
Charles Hoskinson suggested that if this trend continues, the cryptocurrency industry will be regulated to the extent that blockchain projects will be required to obtain approvals similar to bank contracts. Charles Hoskinson said:
THIS WILL BE A TOP-DOWN INVITATION-ONLY CLUB, AND ANY FREEDOM WE MANAGED TO WITHDRAW FROM THE OLD FINANCIAL SYSTEM WILL BE LOST. EVEN BEFORE THE BUBBLE BURST, EXTREMELY HIGH MARKET VALUES ​​COULD ATTRACT LAWMAKERS AND INTERNATIONAL REGULATORS. IF THIS IS THE GATEWAY FOR INDIVIDUAL INVESTORS TO OUR ECOSYSTEM… IT WILL HURT EACH OF US AT SOME POINT.
↘️Master Trader: These 5 Altcoins Offer An Amazing Investment Opportunity!
Charles Hoskinson draws attention to these 5 altcoin projects
Charles Hoskinson's criticisms of Dogecoin are natural as he led the development of his own rival Blockchain in Cardano . However, Charles Hoskinson not only advertised his own cryptocurrency as an alternative. Additionally, he named other projects such as Algorand, Tezos, Avalanche, and Ethereum 2.0 as sustainable.
Charles Hoskinson stated that each of these projects has "big teams, capital and accountability". Whether Charles Hoskinson's biggest fears will come true remains unclear. Although crypto regulations are increasingly tougher, many new altcoin projects continue to evolve.