Struisbaai, the longest beach in the Southern Hemisphere, 14 kilometers of beach!
If you love the sun, then this is the place to go in South Africa. Much to be seen such as large Stingrays swimming in the harbor, and it is also at the southern most tip of the African continent.
We visited some friends there recently and were amazed, not only at the wildlife in the area, but also in the most stunning sun scenes that I have seen thus far!
Join me on a walk!
A Seagull flying across the face of the early moon!
As I said, 14 kilometers of beautiful white sandy beaches!
Mr. Seal sang his favorite song!
His dad Seal Armstong taught him the song, sounded like "I see skies of blue, red faces too...….".
The Agulhas Lighthouse next to the Struisbaai beach!
And here we go with the sun's effects on the beach!
A view across the small fisherman's harbor!
Two huge stingrays can at times be seen swimming around below the jetties!
This was just so beautiful that I had to show you!
What a magnificent scene here?
The sun playing beachcomber!
This was where we stayed and that sky was cinematic!
For travelers, tourists and also those that love the sun, I have placed some information and some contacts here below;
"The exact origins of the name of Struisbaai, however, is still a subject of debate. The various historical stories uncover 3 different origins for the name of the town. The first being accredited to the thatch or straw (strooi in Afrikaans) roofs of the fisherman cottages scattered along the coast".
"Another is the ostriches ("struisvogel" in Dutch) that used to call this area their home, while others believe the name was derived from an old Dutch word meaning "huge" given due to the long stretches of beach. The last origin seems more plausible as Struisbaai holds the longest beach in the Southern Hemisphere which stretches for a total of 14 kilometres".
"Struisbaai also hosts the annual Geelstertfees (Yellowtail festival) which revolves around foodstalls, artists and musical performers. Other Top Attractions in the town include the colourful, bustling Struisbaai Harbour where visitors can see the traditional fisherman bring in their daily catch and buy fresh fish. Also not to be missed, is the resident stingray Parrie making an appearance".
"The waters off Struisbaai have traditionally been treacherous for shipping, with at least 30 vessels that have run aground since 1673. One of them was the Meermin that stranded in 1766 after a mutiny by the Malagasy slaves that she was carrying, while another was the French ship Jardinière which sank 28 years later".
Source; https://en.wikipedia.org/wiki/Struisbaai
Visitors contacts;
http://www.gotostruisbaai.co.za/
https://seashackstruisbaai.co.za/
Note: The information sections in invereted commas (""), are not my own and duly cited.
We hope that you have enjoyed the pictures and thank you for visiting a post by @papilloncharity

(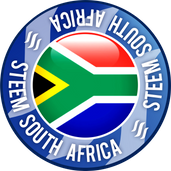 )
Connecting the people of #STEEM across South Africa. #steemsa


Team South Africa banner designed by @bearone