Mating beauties on a hot summer's day and here we have a Cabbage butterfly couple doing their thing!
Sit down, relax and have a look at nature's way of doing things in South Africa.
This is a "wordy" post as I have supplied some very interesting information and photos.
Only a short introduction as the contents will speak for itself.
Happy Friday to all our readers and kind supporters!
How can I place a summer post with no water lily flower?
Here we saw them arriving to sit on the "Christ Thorn Echinopsus cactus tree in our garden!
And then they coupled, but the coupling action shot that I took was too fast and blurred!
An eastern view of the same couple!
And I took this shot from the western side. Then I left them alone to do their business!
Did you know that the Cabbage Butterfly is the only "immigrant" butterfly in South Africa?
Some more information on the Cabbage Butterfly;
"The cabbage white or Koolwitjie, as it is known in Afrikaans, is a butterfly belonging to the family Pieridae. The cabbage white is South Africa's only alien butterfly, and it is expanding its range continuously, and alarmingly".
"It is not known exactly when the cabbage white arrived in South Africa, nor has it been established how it reached the shores of this country and nor do we know for certain where it came from. The butterfly may have reached the Western Cape as a migrant from Europe, where it is one of the most abundant species".
Here we have a Lacewing landing that I will show you at the end of this post!
(cabbage butterfly continued)
"Alternatively, eggs or caterpillars might have been introduced by accident on food plants such as cabbage. A third possibility is that somebody deliberately smuggled eggs or larvae into the country, reared them on cabbage, possibly in his own garden, from where they spread into surrounding areas".
"It is native to Europe. It was introduced to Canada in 1860. It spread across North America so fast that it reached California in 1883. It reached Hawaii within 10 years. In 1930 it reached New Zealand. Within a decade it had spread across Australia as well."
Source;
https://africageographic.com/blog/the-cabbage-white-butterfly-land-grab/
This is a Dragonfly with a double body and 8 wings, it flies around in circles. Lol
Hahaha, not really as it is only a pair of mating dragonflies.
A pair of Damselflies. The red male at the front linked the female blue at the back behind her head to accompany her. Note that they are not dragonflies as many may think.
Check out the great article below about dragonflies!
"14 Fun Facts About Dragonflies"
"Flying insects are usually annoying. Mosquitoes bite you, leaving itchy red welts. Bees and wasps sting. Flies are just disgusting. But there's something magical about dragonflies."
"1 ) Dragonflies were some of the first winged insects to evolve, some 300 million years ago. Modern dragonflies have wingspans of only two to five inches, but fossil dragonflies have been found with wingspans of up to two feet."
"2 ) Some scientists theorize that high oxygen levels during the Paleozoic era allowed dragonflies to grow to monster size."
"3 ) There are more than 5,000 known species of dragonflies, all of which (along with damselflies) belong to the order Odonata, which means "toothed one" in Greek and refers to the dragonfly's serrated teeth."
"4 ) In their larval stage, which can last up to two years, dragonflies are aquatic and eat just about anything,tadpoles, mosquitoes, fish, other insect larvae and even each other."
"5 ) At the end of its larval stage, the dragonfly crawls out of the water, then its exoskeleton cracks open and releases the insect's abdomen, which had been packed in like a telescope. Its four wings come out, and they dry and harden over the next several hours to days."
I have only placed the first 5 facts here and you can read the rest at the source link below!
Source;
https://www.smithsonianmag.com/science-nature/14-fun-facts-about-dragonflies-96882693/?no-ist
Okay, I think this is enough for this post here and I greet you with this final beauty!
Finally, a wispy Lacewing and it's about the size of a match stick.
And That's All Folks!
Note: All photos and words that are not marked ("") are my own, the photos are unedited and cropped for uploading purposes!
The section paragraphs that are marked with "" (inverted commas) are all duly cited with the source of their respective locations!
We hope that you have enjoyed the pictures and thank you for visiting the blog of @papilloncharity

(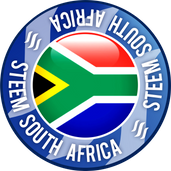 )
Connecting the people of #STEEM across South Africa. #steemsa