Bulgaria and I (part II)
I've told you about my first visit to Bulgaria here:
https://steemit.com/ocd-resteem/@cristinaaa/bulgaria-and-me
I'll continue as I liked it very much and didn't present you all my impressions.
I'll continue with Tryavna. Wandering the streets, I've noticed these beautiful old cars: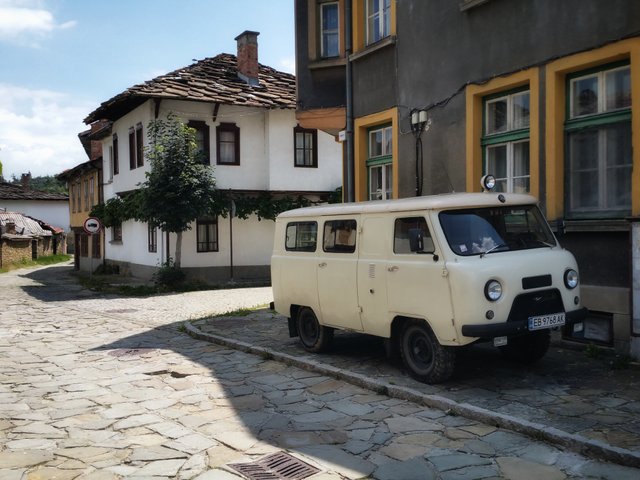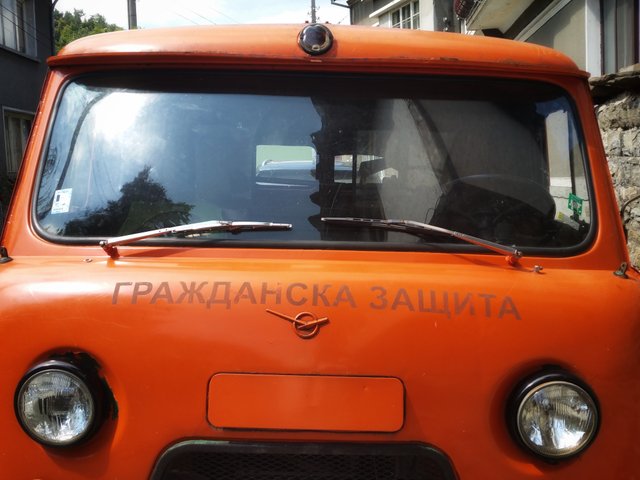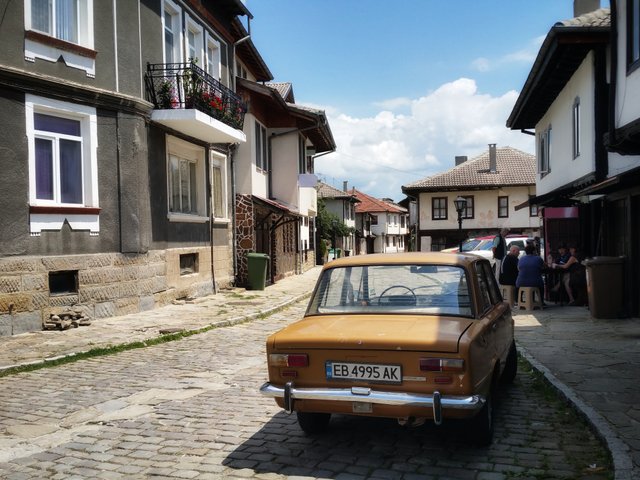 I had a nice feeling walking the streets on Saturday. Like in Romania, people sat at the front gate and talked with their neighbors. Here, in front of the grocery store, or there, next to the orange car, laughing while scratching a lottery ticket. Who knows when the luck strikes you?
Another similarity with our southern villages habits (after all, my grandparents' village is only 300 km away - I think) is to put a kind of announcement at the entrance when somebody from the family dies. The difference is the material used. We use a piece of wood or cloth; the Bulgarians use a plasticized paper.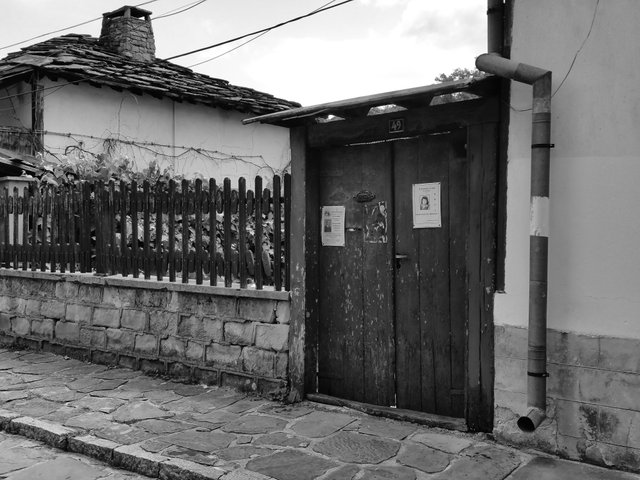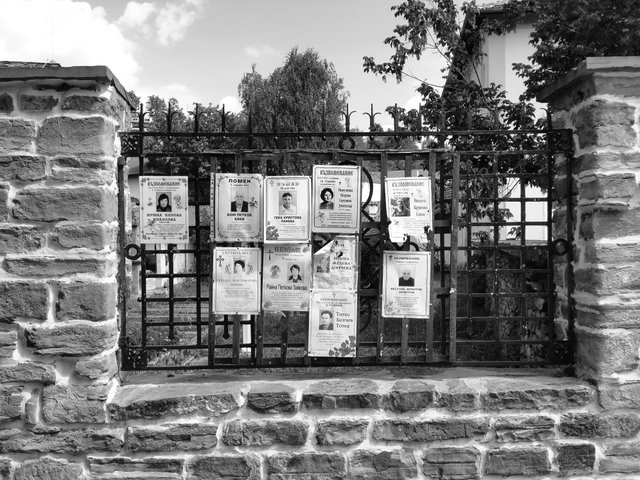 I left Tryavna to visit another village with old restored houses: Arbanasi.
It is located up on a hill from where you have a beautiful panorama over Veliko Tarnovo. I liked the narrow streets here and the fences made of yellow rocks. Unless you met another tourists, the streets were empty. The houses and churches are from XVII-XVIII centuries.
It's an open air huge museum. Behind the high fences, the back yards are lovely. The walls are made of the same yellow rocks, at the floor they use wood.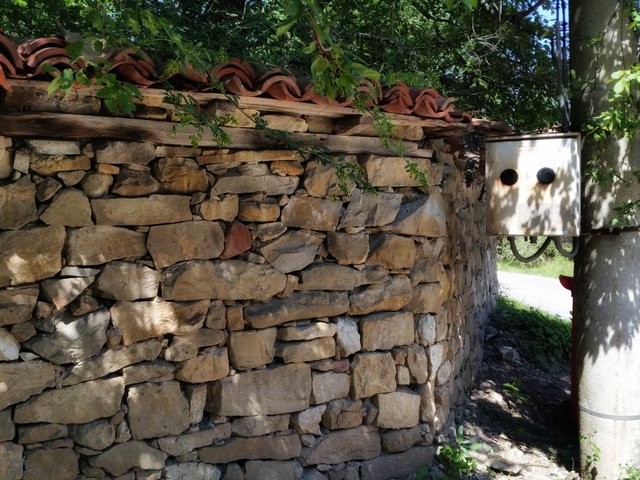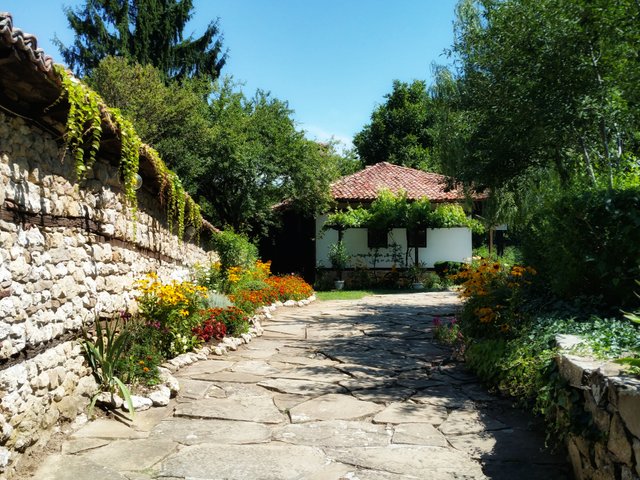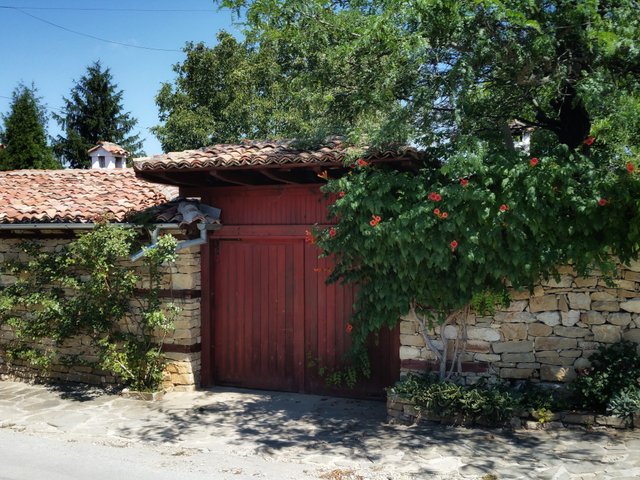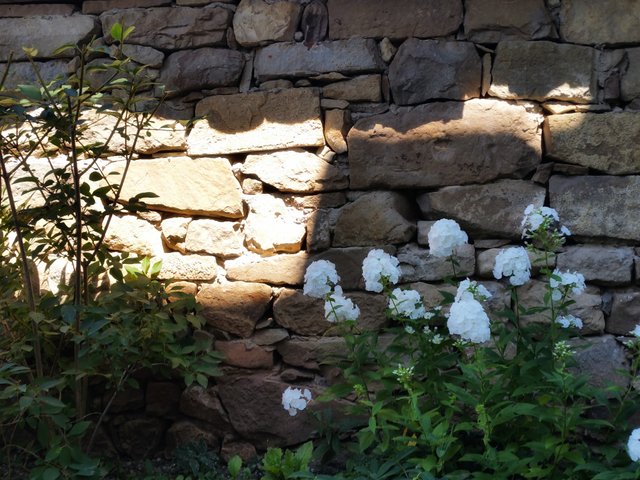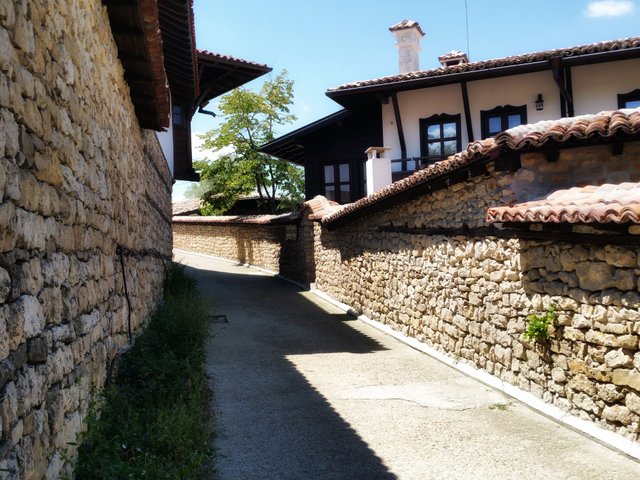 I was very pleasantly surprised to find out that one of the most beautiful houses – Bakgarka Ethnographic Complex - was once owned by Romanian ruler Constantin Brancoveanu (1688-1714). He received Bulgarian refuges in his Romanian homes after the Chiprovtii Riot. Over the years, in this house was a school, children's hospital and shelter for Atos monks. It's like a fortress. Now, it is shelter for a wolf, I don't know how he got there.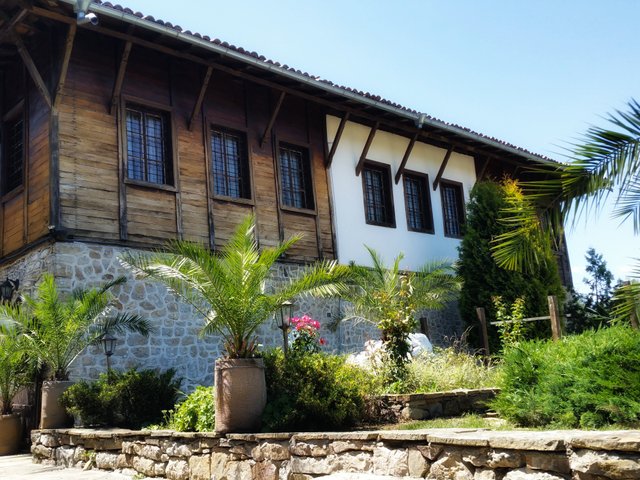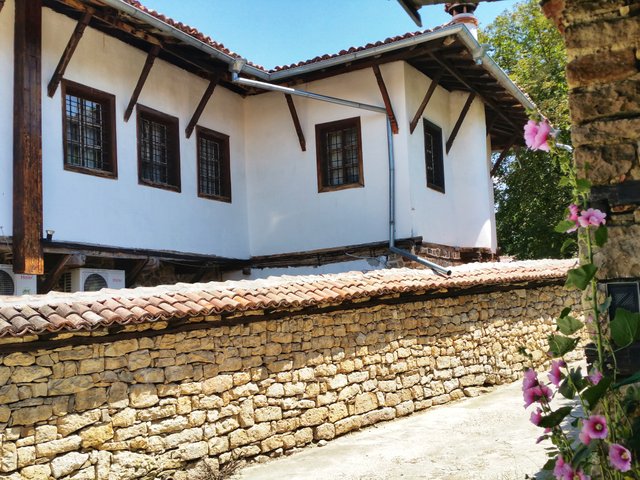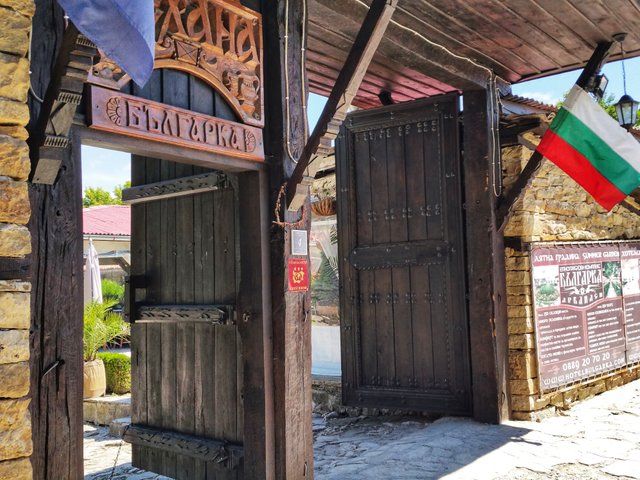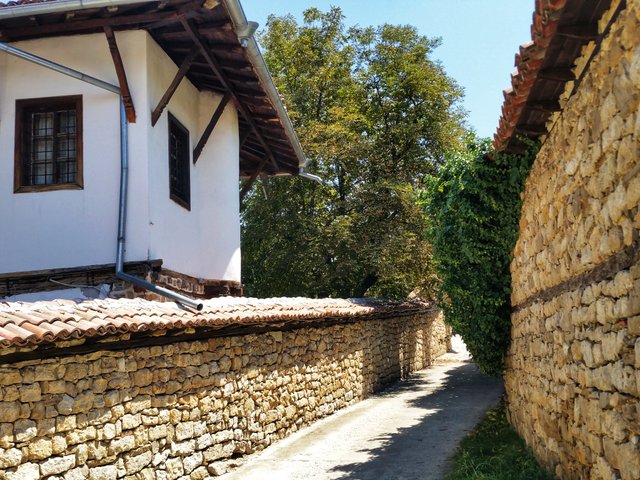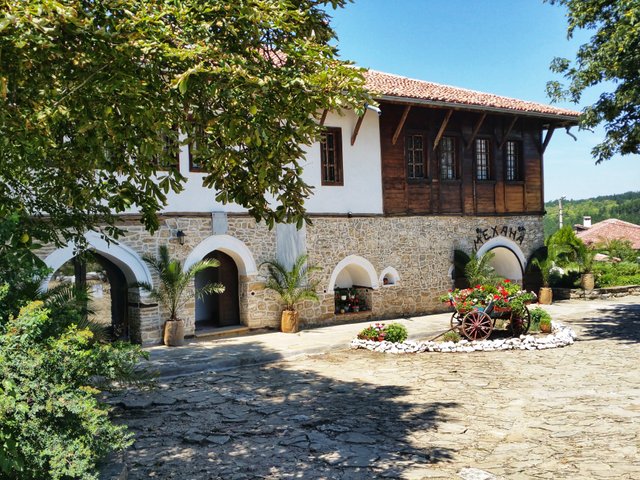 To be continued… with Veliko Tarnovo
Source and more: https://en.m.wikipedia.org/wiki/Arbanasi_(Veliko_Tarnovo)