Tips on cryptomoney wallets and growth at Steemit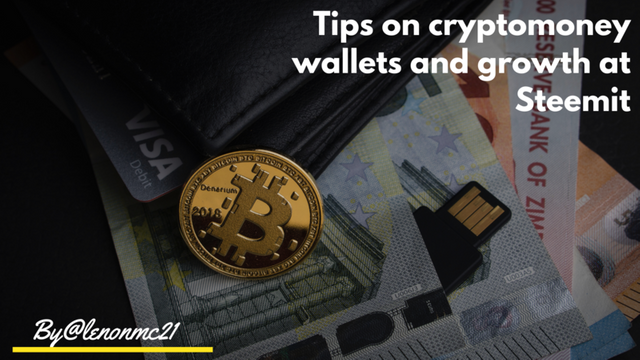 Image created in Canva

Tips on Cryptomoney Wallets
In the world of crypto currencies and blockchain technology there are what we call "Wallets" in English, these serve to store our cryptographic and digital funds, creating a bridge connection between the wallet and the Blockchain, which allows us to see our coins stored encrypted and securely in each of them.
However, there are several types of wallets, some more secure than others, but the important thing is to know how to differentiate where we could have more risk of losing our funds and also because these losses happen.
Hot Wallets:
These are the wallets that we find on the web, are very useful and easy to access, but the main problem of these is that it is exposed to attacks by hackers, since some of them, such as the Exchanges (Exchange Houses) may suffer attacks, because these are the main objective of them, coupled with this, we do not actually have our private keys, but our money passes to the control of the exchange as such by storing these keys on their online servers.
Some of these hot wallets are:
Binance
Coinbase
Coinpaymetns
Uphold
Cold Wallets:
These wallets are much safer than the hot ones and the main difference is that they are outside the network and in some cases do not need an internet connection to be able to access them and store our coins. Of cold wallets, there are 3 types that are:
Desktop Wallets: These are those that are installed in some computer or device, as you can imagine the advantage is that you could not suffer some theft unless it is a direct attack on your computer or by some kind of virus, but there are many mechanisms to counteract them, for example, antivirus or store keys on a server in the cloud. Some wallets are: Electrum, Exodus, Bitcoin Core etc.
Hardware Wallets: In my opinion this is one of the safest options at the moment to store your coins, since these work with a USB device, which stores the private keys, but that allow you to connect to different online interfaces, like, for example, exchanges, to make transactions inside these, but your funds are stored outside the network in your hardware. There are several versions of these hardware, however, the most famous known is the "Ledger Nano S Y X".
Paper wallets: These work in a very simple way and as its name indicates, is literally generate a QR code, in order to print it along with the physical copies of your private and public keys so that they are not stored in any device or network and you can always have them with you physically.
Recommendations
There are several special online wallets that give you all the necessary security to store coins, especially I must highlight the "SteemitWallet", which is linked to the blockchain of Steem, but gives you at all times your private and public keys and total control of your funds.
Do not store your keys in any email, this is extremely dangerous never do.
It is not advisable to save the default keys in your browser, this could lead to loss if someone enters with your user on the same device.
Stay away from emails and/or links to platforms from which you are not sure of their origin, you could be a victim of phishing.
If you were to store your private keys on the network, it would be on a server in the cloud, from which you would only have access.
Keep in mind the types of wallets mentioned above and choose the cold ones for greater security.
Steemit growth tips
This is a topic that everyone who is starting in steemit would like to know, the truth in my experience has been a journey full of different emotions, but also a lot of learning and although I do not have the biggest Steem power in my account currently, I have grown a lot and the most important thing is to really know the platform. To get straight to the point I will detail the important points that I think we should all do to continue growing in steemit because this has changed a lot in time and requires us to update.
It is important that you take to your steemit blog what you really love or simply what you like to do, either: Singing, writing books or poems, take your knowledge in a specific branch such as science in any of its branches should be highlighted, drawing and / or graphic designer, in short, what you really like because there is room for everyone even to take your content of different topics.
What I think is most important for me to be able to grow no matter how good you are at what you do, is community building. What I mean is that you can be the best writer in the world or the most talented graphic designer, but if you don't relate to people who also make life on the platform and make known your skills or your willingness to help others in order to grow and drive together, you can't grow as you expect, you have to keep it very much in mind and many people leave the platform along the way simply because they expect to get retributions just by publishing without interacting.
Interact and find out which are the best niches that suit your content, be proactive, this way if you are a specialist in sports and drawing, for example, you can find in the community platforms or DApps that suit me to these branches to get constant compensation.
Support all that you can, while you can this is vital, you will require to guide you starting on this path and also seeks to guide others so that in this way we are many more and stronger united.
Conclusions
These are my recommendations to be able to choose an adequate wallet to take care of our funds, besides certain actions to consider extremely important and in addition, the recommendations that in my opinion will take to the success to any person inside steemit.
---
---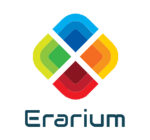 I am Co-founder of the @erarium project, in this community we offer training processes in trading, finance and economic management. Consider joining our official Discord by clicking HERE.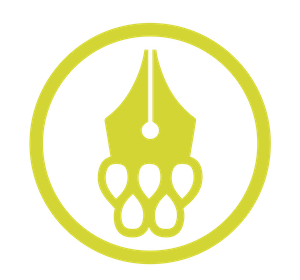 Come and support @Cervantes as Witness in https://steemit.com/~witnesses
---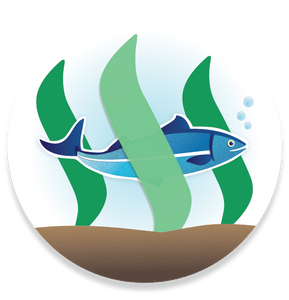 Come and supports @Aggroed as Witness in https://steemit.com/~witnesses