THE NEW AGE SOCIAL MEDIA- SOCIAL PLATFORMS THAT EARN YOU CRYPTO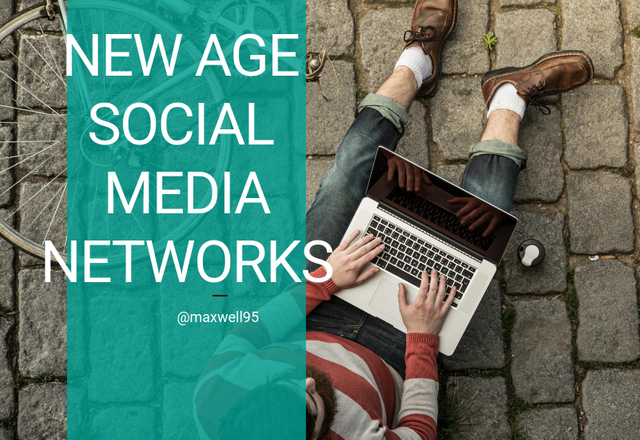 Image originally created and designed by @maxwell95
INTRODUCTION
Social media has become a part of our day to day life. It is now our lifestyle and something we can't live without . 
It is where we get latest news from, entertainment and other important information. 
Social platforms have become a powerful tool that influences how we live, relate and view things . 
It has made it so easy for people across the globe to interact and hence played a part in making the world a small global village.
I became familiar with Social media when i first joined Facebook a few years ago.
 I think Facebook was among the first few social media platforms. I am not so sure though. Later on twitter Instagram and the rest popular social media platforms were introduced. 
Facebook, twitter, Instagram and Snapchat are owned by a central entity and therefore are fully centralized . 
However, since the birth of cryptocurrency and the blockchain technology back in 2009, a lot of new interesting stuff have come into existence. 
Developers just found awesome brilliant ways to perfectly utilize the blockchain technology and implement the idea of decentralization brought by crypto. 
This blockchain technology that i speak of is now being utilized in a wide variety of fields such as gaming and recreation, health, transport, elections, social media and the app development world in general.
Actually, most of the mobile and computer Applications currently being built or rather developed are decentralized applications normally known as DAPPS. 
Most of these DAPPS are open source and aren't owned by a specific central entity. In few years time i am pretty sure they will have taken over the world like nobody's business. 
They will actually replace all the rest of the centralized popular applications known to us.
SOCIAL MEDIA  BUILT ON THE BLOCKCHAIN
These are basically Social Media platforms utilizing the blockchain technology and are fully decentralized . They have zero user censorship and have enough user freedom compared to centralized social media platforms such as Facebook, twitter and Instagram.
 They are open source and any interested  party can modify and make contributions towards improving them. Users data and information is also safe and secure. 
You can also earn from some of these social media platforms through sharing your photos, videos ,articles and liking other users' posts. 
Some of the platforms you can earn from are :
Most of these decentralized social platforms use the idea of turning likes into a paycheck/money. 
There are many other similar platforms but the ones below are the main platforms you can earn monetary rewards from.
 STEEMIT
Steemit had to be on the top of the list since i am publishing this article on Steemit .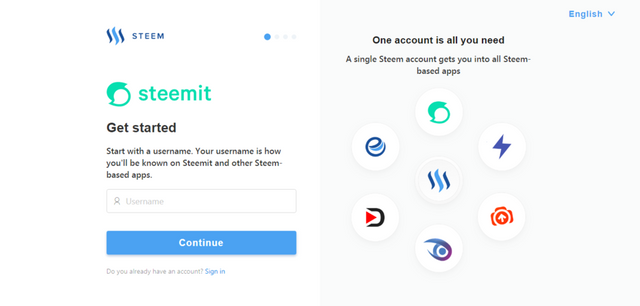 I personally joined steemit approximately 7 months ago while researching about crypto. I had no idea that such an amazing platform exists. 
It is basically a social network built on the steem blockchain. 
Steemit users earn rewards in form of cryptocurrency by creating and curating content. 
It is powered by network tokens known as STEEM. It is the fundamental unit of account on the Steem blockchain. All other tokens on the steem blockchain derive their value from the value of STEEM. It is a liquid currency and can be bought or sold on exchanges. 
STEEM can as well   be transferred to other users as a form of payment. 
There is also another token on the steem blockchain known as STEEM DOLLARS. Steem Dollars were designed as an attempt to bring stability to the world of cryptocurrency and to the individuals who use the Steem network. They are created by a mechanism similar to convertible notes, which are often used to fund startups.
STEEM POWER is influence tokens which give you more control over post payouts and allow you to earn on curation rewards.
Below is the definition from the Steem Whitepaper:
 Steem is a blockchain database that supports community building and social interaction with cryptocurrency rewards. Steem combines concepts from social media with lessons learned from building cryptocurrencies and their communities. An important key to inspiring participation in any community, currency or free market economy is a fair accounting system that consistently reflects each person's contribution. Steem is the first cryptocurrency that attempts to accurately and transparently reward an unbounded number of individuals who make subjective contributions to its community 
GOLOS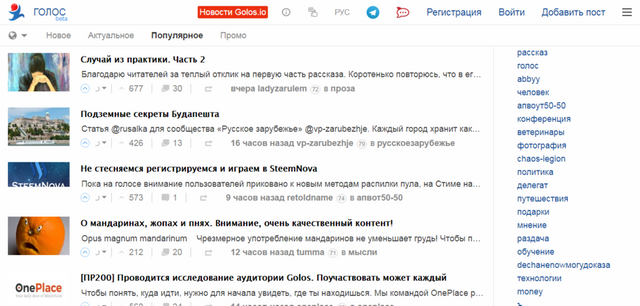 Golos is the Russian version of Steemit that runs on it's own side chain. It has it's own tokens known as Golos .  To operate a Golos account, you need to have Golos power. 
Golos power helps you have more control over post payouts and allows you to earn on curation rewards. It is similar to how how steemit works only that it is in Russian. 
I guess it was created because of language barrier. Most Russians couldn't really understand English on Steemit and so they decided to come up with their very own version of steemit. Isn't that amazing ?
I have tried signing up on Golos a number of times but it reaches a point where i get stuck in the middle because it doesn't  seem to give me the next step to complete my sign up.
 
YOURS
Yours.org is also another social media platform where users earn monetary rewards by creating and sharing content. It is a social network where you can earn BitcoinCash if you create value.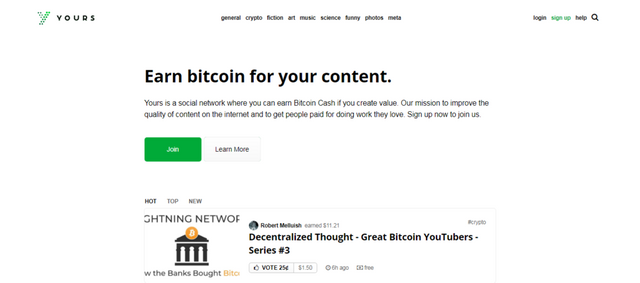 Your.org says that their mission is to improve the quality of content on the internet and get people paid for doing work they love. 
Content creators and users are paid using Bitcoincash (BCH)  which is the main network currency.
One can post different articles using tags such as:

general
crypto
fiction
art
music
science
funny
photos
meta
I recently signed up on this platform and i personally think it's pretty cool and solid .
 I can say i totally like it.
SYNEREO (WILDSPARK)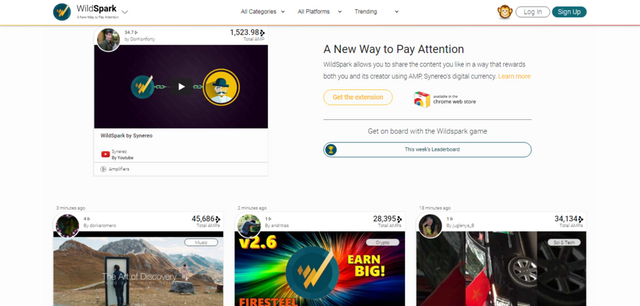 Synereo allows direct and platform agnostic monetization of original content posted anywhere on the net. 
Synereo works with a tool known as wildspark.
WildSpark provides an entirely new way for original content to be monetized and lends to a freer and fairer Attention Economy.It works as a distributed meta-layer on top of existing media hubs and social networks, where users are incentivized to reward both creators and curators directly with AMP, without the media hub, social network – or Synereo – taking a cut. 
AMP are the main tokens that power the synereo network.
The AMPs Synereo holds are used to seed the new marketplace and forming economy. 
It works so easy. All you have to do is sign up, verify your account and start Amplifying YouTube videos and Medium posts. I have earned and even exchanged a couple of AMPS so far.
1 AMP is currently at 0.21 USD. It has dropped a little.
Create account here If you want to earn AMPs.
SOLA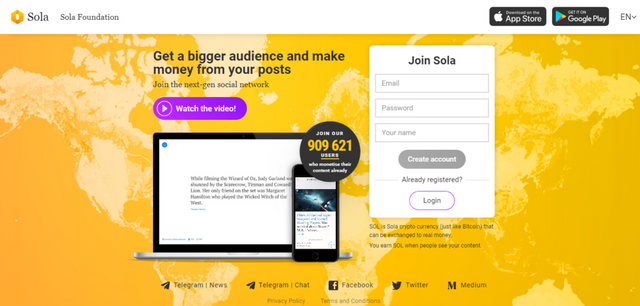 Have you checked out Sola ?
Sola stands for Social Layer. The main tokens that power the Sola network are known as SOL. 
Sola is built on the etherium blockchain .
Just like the rest of the decentralized social networks i mentioned above, Sola allows you to earn through sharing your content online . 
With Sola, information is spread like a viral disease.
Posts on sola are known as cards .
When you post a card on Sola, users choose whether it's worthy being endorsed or not. Whenever a user endorses your card, you earn some SOL token. 
The more users endorse your card the more it continues to spread all around the world and the more SOL you earn.
You can actually monitor how far your card has reach by looking at the world map on the sola App. 
It's a pretty cool feature.
CONCLUSION
There are so many other decentralized social medias that reward their users for creating and sharing content. More are still being developed. 
 It is great to know that someones's say is worth something and I personally think decentralized social media is the real deal. 
It is also amazing and very interesting to see how the blockchain technology is being used to bring value to people all around the world.
No doubt decentralized social platforms built on the blockchain are the future of social media. They are the new age or rather the next generation social networks.
Isn't it amazing that i will actually get rewarded for publishing this post?
Thank you for your time.

I like whaleshares since it is a useful tool that has helped minnows grow there steem power/golos power on Steemit and Golos. 
Another reason why  have love for this token is because you  can obtain it through actively participating in community activities. 
🐳 Whaleshares Discord
Whaleshares are a cross-chain Token and a Community.
Visit the Discord to network, take part in steemit community discussions, join contests and take part in live events.
https://discord.gg/zsdWYQX