Travelogue S29 - Jawai Bandh - Shambhala !
Rajasthan is famous for its royalty. That's exactly how we were treated in Jawai Shambhala. Shambhala literally means mythical kingdom. This resort is one of the most exotic resorts in the area.
Aerial View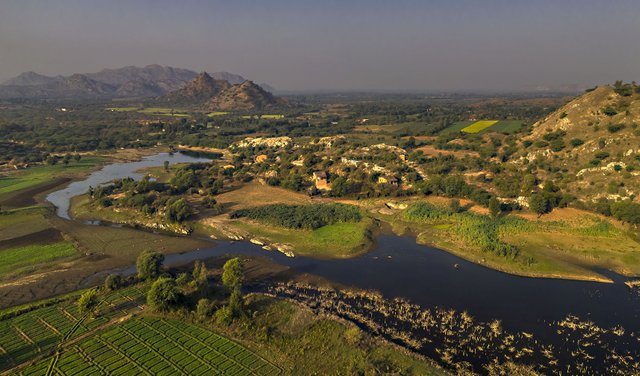 Source : Resort Owner
It's owned by a family of royal lineage with political connections. And it's very visible in the royal way the whole resort is run. The experience is very personal. Instead of delegating to employees the hosts ensure that at any given point members of the family are present in the resort to cater to the needs of the guests.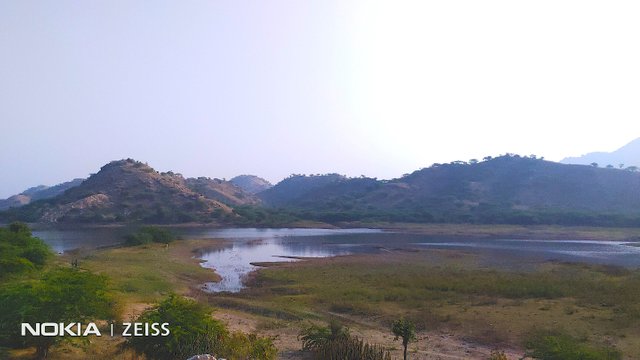 The whole resort is made in the form of individual super luxury cottages done up in the traditional Rajasthani style. Even the locks of the doors are retro styled heavy bolt systems made of brass. The interiors are plush. Almost all of them have a great view to wake up to.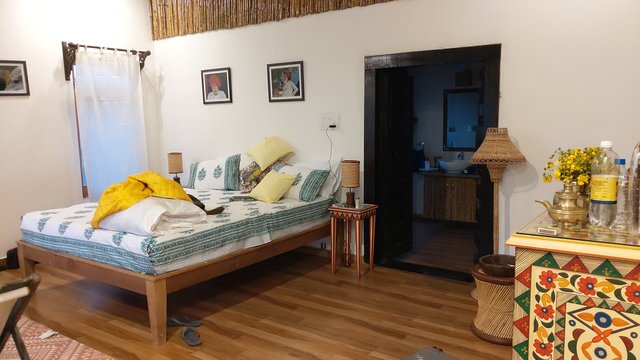 The cottage has a nice porch with seating where you can just sit and sip your drink as you look the mountains. If you happen to be there in winters, they have place for a fireplace beside the cottage. Our room also had a terrific view to wake upto :)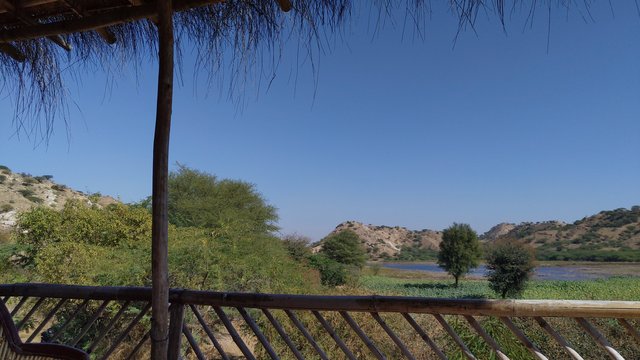 The best way to get there is to book a cab from a central location such a railway station, or a bus station.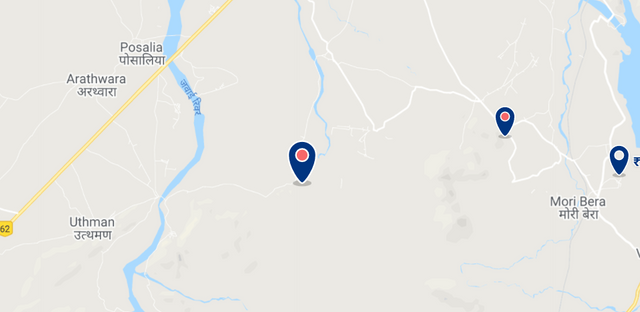 Since the resort is pretty much in the middle of nowhere, all the three meals, drinking water and snacks are included in the room prices. The prices can be a little steep in INR but it might be mid-range for someone paying in USD.The current rates for the resort are around INR 8000 / USD $110 + taxes. This includes everything.If you wish to book a room with Jawai Shambhala click HERE.
They also offer safari/local cultural activities for a price. Wine and Champagne are also available at an additional charge. If you want hard liquor or beer it's best to carry them with you before you reach the resort. They have a mini bar in the room to keep them drinks cold. The place is custom made for couples.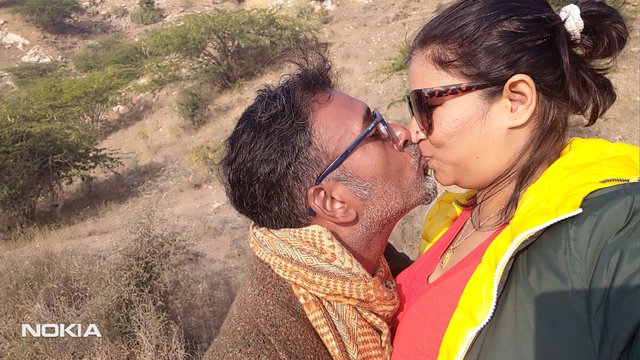 They also have limited cottages, around 6 currently. They plan to make a couple more. So the demand vs supply situation is always tight. It pays to plan in advance if one is planning a trip to this resort. The place also has a small pool on top of a hill. A great place to sip a beer while you have a birds eye view of the whole place. Make sure you carry tons of sunscreen.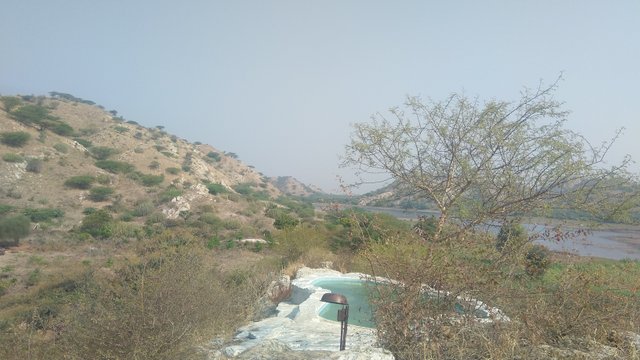 One of the most impressive things in the resort is the Rajasthani meal thats part of the package. It's is an absolute gastronomical delight. I have never had food so tasty in my life. The food was home cooked by the host's mother herself. She took a special and personal interest in what we liked to eat. From the amount of spice to the salt everything we ate was home cooked by her and customised to our tastes. I can say with absolute guarantee even the five stars of the world on their best day will not be able to match this lady and her magic :)
Imagine having that twice a day. My husband and I put on three kilos :)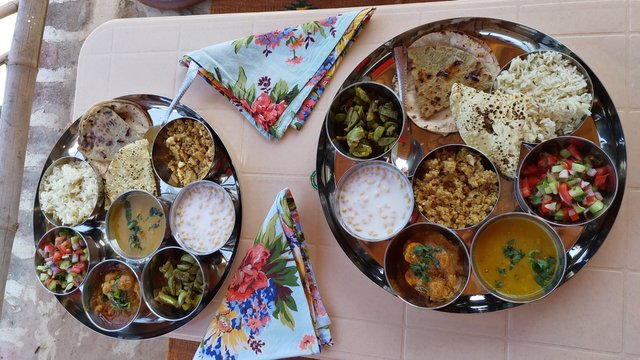 We reached the place around mid-day. We decided to check out the surroundings. The host's father, the patriarch in the family ensured we were comfortably set up in an open jeep.
Before you plan a visit to India's western borders it's a good idea to carry the following.
SunScreen – Lots of it.
Caps/Hats
Clothing that covers the skin – Unless you are looking for a nice tan.
Sunglasses/ Shades
Water with glucose
Trekking Shoes/Sports shoes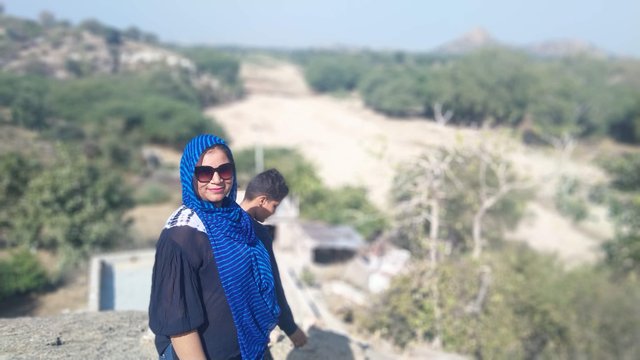 We spend more 3 hours just trekking around the resort over the hills and across the streams. We went further into the village. The feeling was surreal with all the people waving, as they recognised royalty sitting in the jeep with us. While the modern world may have become mainstream, the old world exists as neighbours. They are together and yet so different.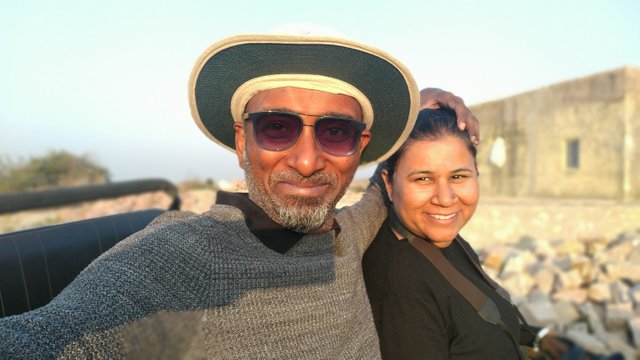 The villagers use cell phones and have access to youtube, facebook, whatsapp and google. Many of them go out and get jobs in the cities and come back as polished cosmopolitan individuals. And yet when they come back into this setting, the values shift. It's almost as if everyone exists simultaneously as multiple people.
We drove on till we reached an ashram. This place is a remote temple with a huge tree. The tree has a whole lot of monkeys. The main priest of the temple is also a kind of spiritual guru to the village folks. The monkeys would only accept food from his hands .One whistle and all of them would come down to him.
That's him! The Guruji!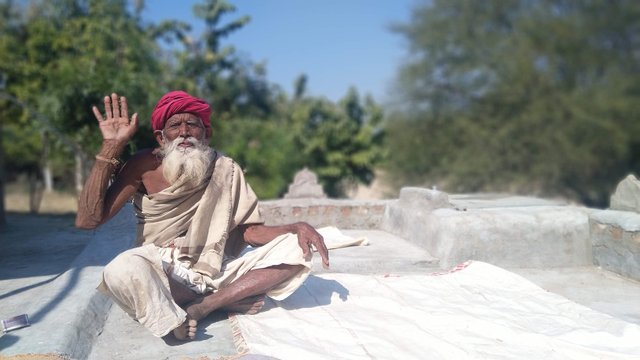 We set out to explore the nearby hills. We were told to be careful since many of them contain small caves that are occupied by leopards or hyenas. I am told they are apparently not very thrilled at the prospect of having their privacy invaded by curious humans.
But he decided to go up anyway!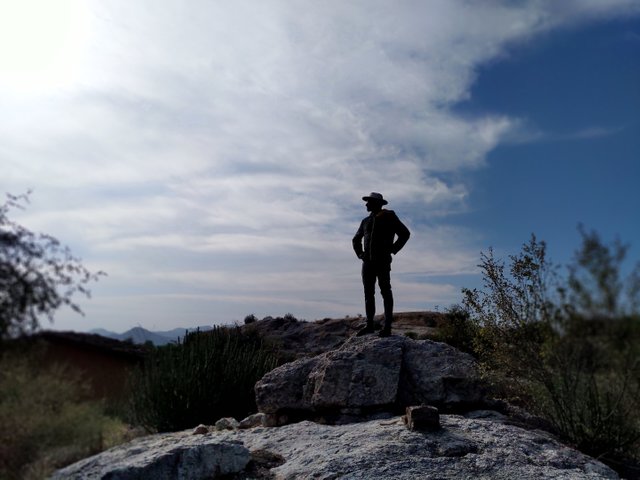 There have been more than one case of shepherds being attacked by hyenas. Leopards tend to be shy and prefer to avoid human contact. Hyenas probably emboldened by the fact that they are usually in packs of 5-6 tend to be more proactive in their engagements with humans.
The Landscape

The landscape around the resort is rich with lakes, small streams, ponds, hills, peacock nests and a dry rustic landscape that has a character of its own.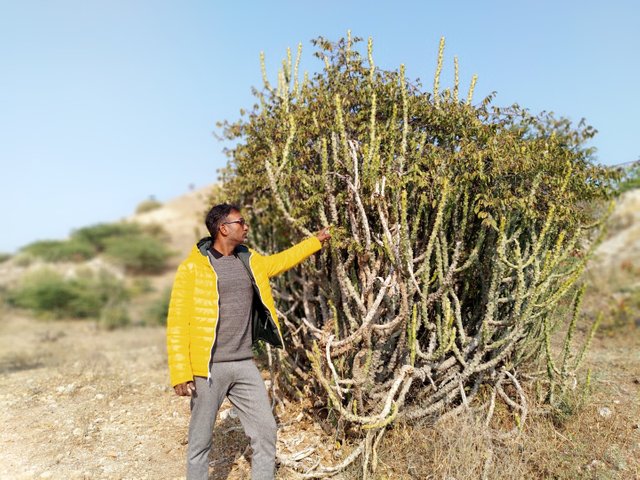 Trying to take off :P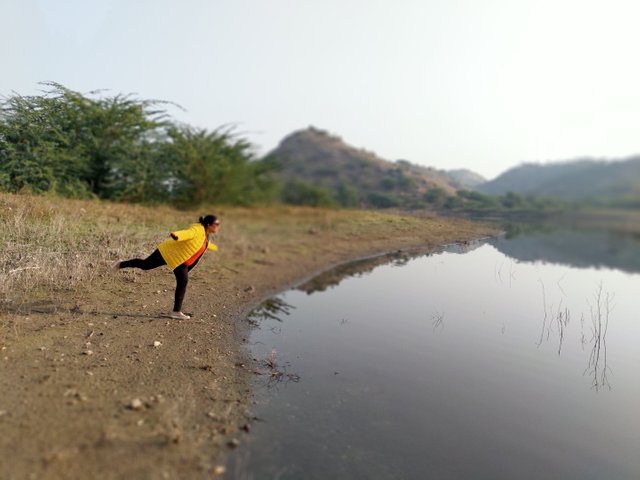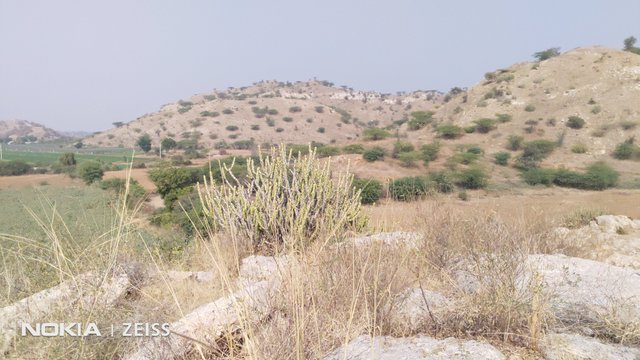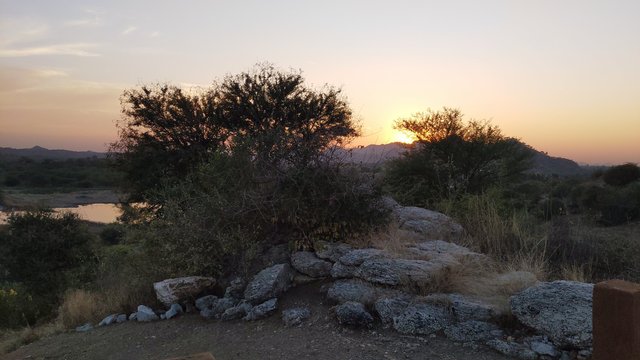 The place is also a paradise for bird watchers. All kids of exotic birds are visible here during the migratory seasons. We collected a whole of Peacock feathers. The place was literally strewn with these beautiful feathers of various exotic birds. See what i made of them ;)
Enlightened Budha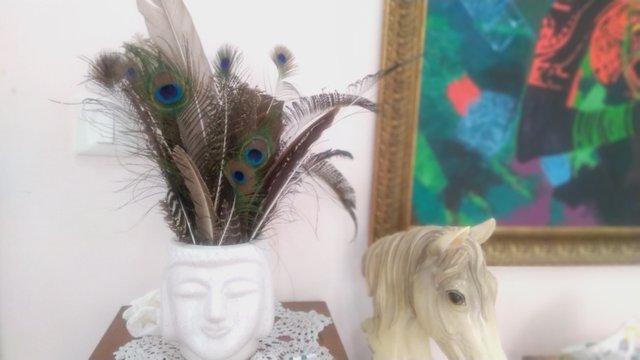 After a nice long trek we were greeted to a nice cup of tea with sumptuous samosas. Samosa is one of the most famous Indian fried snacks. If you want to know how to make it at home. You can click on this post for the RECIPE.
Aqualady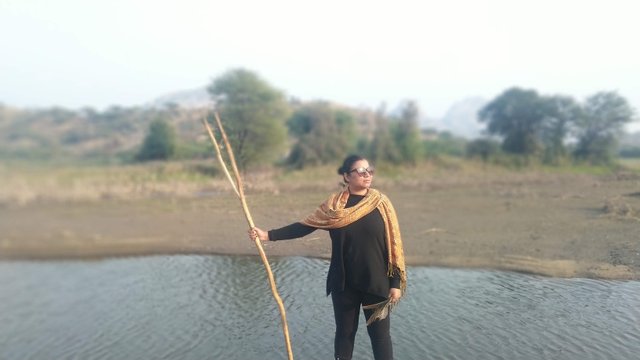 In short this place is a hidden paradise in the middle of nowhere. I hope you have enjoyed reading about this place and hope someday you will visit this place. If you wish to know anything about the place, do feel free to reach out via the comments.
If you like our content do follow @sajannair
Cher!