Aurelia Aurita: Moon Jellyfish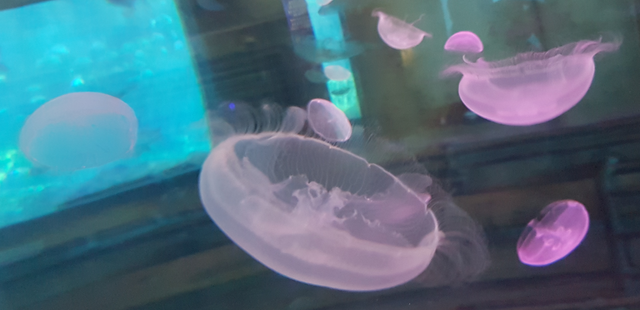 This alien-looking surface drifter is very common and widely recognized jellyfish. It can generally be found all over the world in consistent currents, at temperatures ranging between 5 – 30° C, in harbors and estuaries. There are over 200 species of jellyfish in the ocean.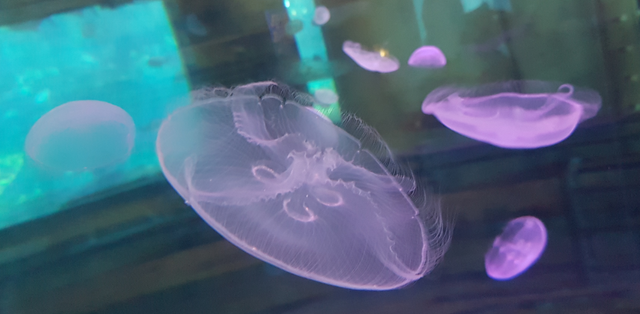 The moon jelly is translucent with a bell-shaped body and long tentacles. It swims horizontally using pulsations to keep it near the surface of the water.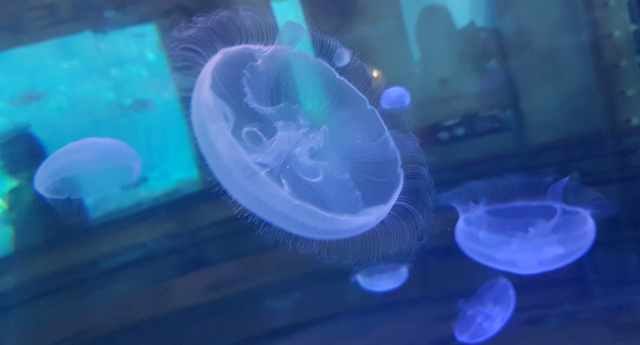 You can easily recognize the moon jellyfish with its four pink crescent (horseshoe) shaped gonads and the translucent umbrella, reaching a size of 5-40 cm across.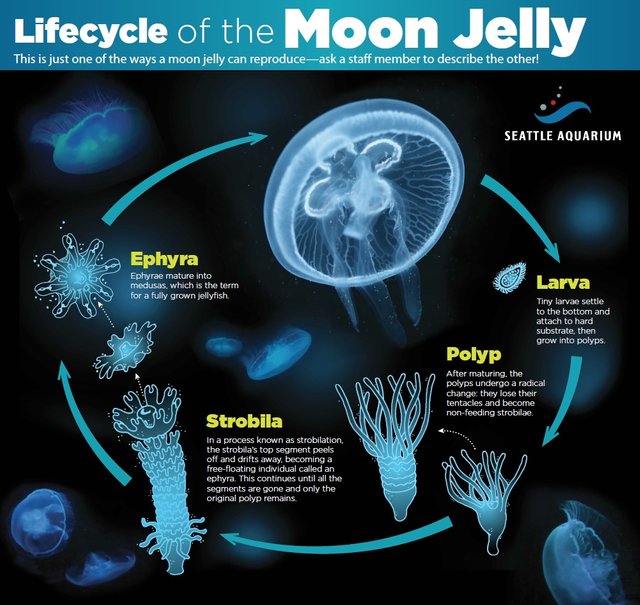 Image Credit
Here you can see young jellies (planula larvae) attached to the rock. They grow here till they become little polyps. These polyps develop multiple body segments, it separates and floats away as ephyra which turns into adult jellyfish.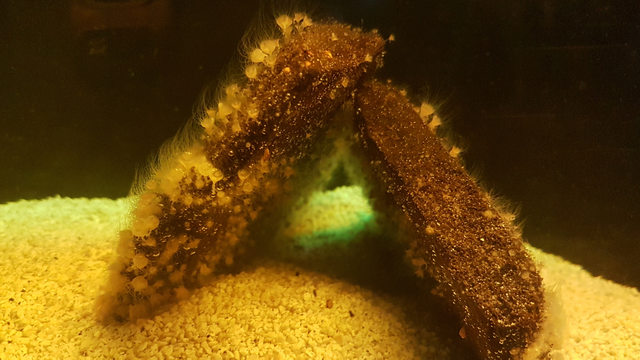 These jellies are both sexually (medusa) and asexually (polyp). The males release sperm which are taken up orally by the females and then fertilized internally.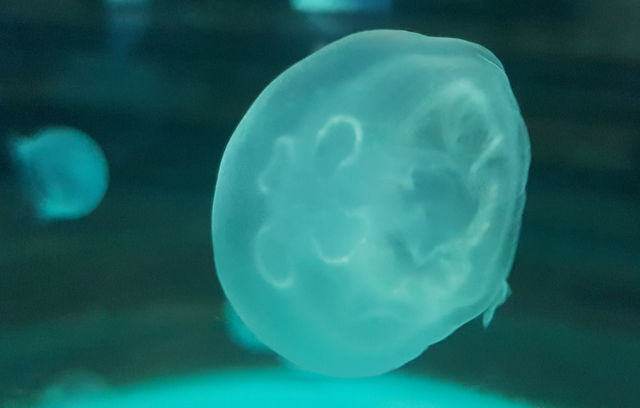 The moon jellyfish use its tentacles to feed on organisms like mollusks and plankton. These jellyfish change color (pink, purple, orange) according to their diet. They spread their long tentacles over a large area to catch their pray.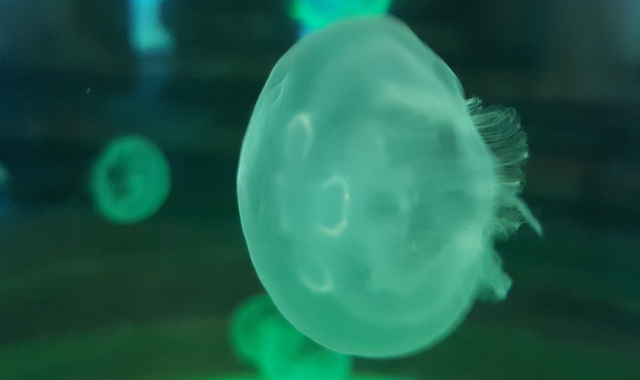 The jellyfish is the oldest (360 million years) multi-organ animal. The moon jelly consists of 95% water. Adults live for a year but the polyps can live up to 20 years.
Move like a jellyfish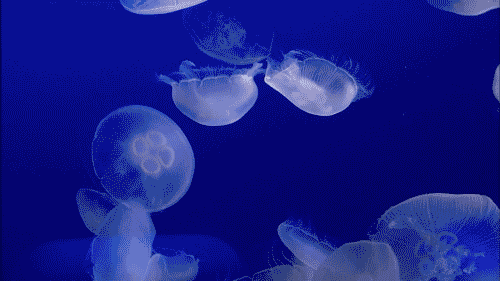 Image Credit