Oktoberfest 2017
Joy the great Munich Beerfestival!
The 184th Festival at the Theresienwiese
16th of September - 03rd of October

source: https://expatexplore.com/blog/everything-you-need-to-know-oktoberfest/ (2016)
What is Oktoberfest?
"Oktoberfest is the world's largest folk festival, hosted each year in Munich, Bavaria, Germany. The first ever Oktoberfest was a marriage celebration for the Bavarian crown prince Ludwig and Therese von Sachsen-Hildburghausen on 12 October 1810. The festival date was later moved to September to allow for better weather conditions, but the name stuck."
more: http://www.oktoberfest2017.com/english/index.htm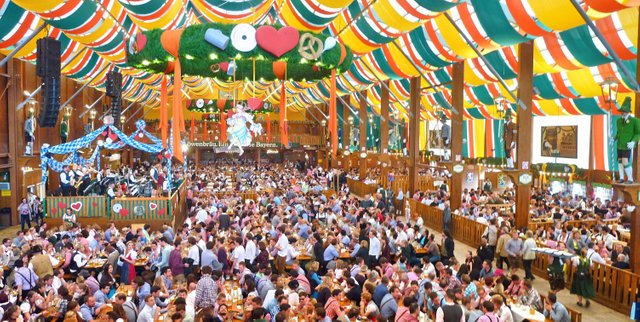 source: https://www.wombats-hostels.com/blog/travel-tips/ozapft-is-how-to-oktoberfest-2017/