Skill to the fullest - Olympic Gymnastics
Gymnastics
The idea of ​​gymnastics, from the Greek term "gymnasia", refers to the activity that is carried out with the aim of improving and maintaining a good physical condition through various exercises. The concept also refers to the set of movements that are developed for that purpose.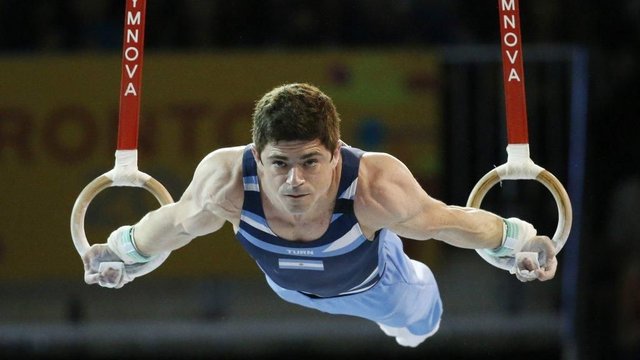 Picture Source
Sports, on the other hand, is related to:
Physical activity that is carried out according to certain rules and as a competition or game. A sport can also be a hobby or a recreation.
---
With these ideas in mind, we can advance in the definition of sports gymnastics. This is what is called gymnastic discipline consisting of the deployment of choreographic routines that may include the use of different devices and musical accompaniment.
Also known as artistic gymnastics, sports gymnastics is done on a surface with measures defined according to a regulation. The origins of this discipline are at the end of the 19th century: from Athens 1986 it is an Olympic sport. It is necessary to clarify, anyway, that from the beginning of Amsterdam in 1928, female athletes began to participate, since until then only men competed.
Sports gymnastics, in its competitive modality, can be individual or group, with individual competitions being more popular. According to the rules set by the International Gymnastics Federation, each gymnast has between thirty and ninety seconds to execute their routines, which are scored by a jury using scores from the analysis of various criteria.
As for the devices that can be used in sports gymnastics, are the easel (horse jump or horse jump), the rings and the high bar (fixed bar).
There are variants of gymnastics at the Olympic level of which I will speak a little:
Rhythmic gymnastics
Artistic gymnastics
Don't worry lift happy