ONAM Exchange ICO: The Only Seamless Global Trading Platform So Far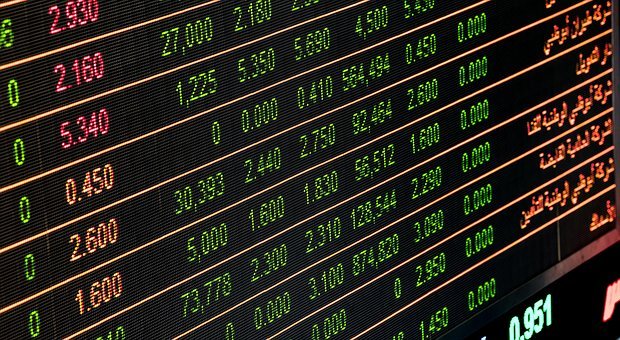 The dynamism of technology has not spared that of blockchain and consumers keep demanding more in the market every day break. Old systems tend to get absolute with time and new shinny entrants attract more patronage and this is the same with cryptocurrency exchanges. The ONAM Exchange is a result of evolving technologies and seeks to fill the gap that has been left gapping by older platforms.
Crypto aware investors are looking for credible exchanges where they can perform their trades with piece of mind and they have their set parameters on what they look for in an exchange.  With the introduction of regulations by the SEC, traders are looking for an outfit that is compliant with these regulations, has state of the art modern trading tools, enhanced security and inclines towards machine learning and ONAM has all these in place.
ONAM Exchange is all Compliant 
ONAM is AML and KYC compliant which is a plus not only to individual investors but corporate as well. Many exchanges in the market have failed the scalability test and this new outfit promises high scalability and what's more; their system cannot be manipulated thus giving real value to the user.
The platform is set to set standards in the crypto sphere trading and their three pillar emphasis on security, user friendliness and compliance will transform how traders access exchange services in the crypto-verse.  ONAM is a high performance trading platform ideal for the enterprise enthusiast.
Why is ONAM Exchange Unique?
The ONAM Exchange is set to usher in new standards in the market; this is an enterprise designed outfit that that can handle up to 10Mtps. It is capable of supporting private as well as public blockchains thus having an edge over older generation competing outfits.
Apart from supporting any custom digital asset, the platform comes with the industry latest APIs and has the capacity to handle a wide range of trading including margin and OTC trading, margin lending and paper trading just to mention but a few.
The system uses ML security powered tool to aid in detecting any intrusions or outside threats that may put the system and investors funds at risk. As a global trading platform, the system offers several languages to choose from and this will give it a global appeal.
More importantly, the platform is set to be available 24/7 and users are assured of support anytime, anytime they need it. The interface is user friendly and new users will have a hassle free time using it for the first time.
ONAM Exchange Token Breakdown
Project name: ONAM Exchange ICO
Platform name: ONAM Exchange
Token ticker: ONAM
Pre-sale start date: October 16, 2018
Pre-sale end date: November 1, 2018 
Public sale start date: November 1. 2018
Public sale end date: December 1. 2018
1 NOV 2018 - 1 DEC 2018 
Price: 1.0 ETH = 2875.0 ONAM
Base platform: Ethereum
Currencies Accepting: BTC, ETH
Soft cap: 2,500,000 USD
Hard cap: 15,600,000 USD
Token total 300,000,000 ONAM
According to the ONAM Exchange whitepaper, bonuses are available depending on the exchanges' ICO stage and it is important to get the details from the ONAM official website.
The Future of ONAM Exchange
The platform appears not be hyped up just for the sake of gaining attention and eventual traction but the technology behind it is what is drawing attention from experienced exchange traders and ordinary users. The system ushers in a new era of a seamless global exchange where all custom digital assets are treated equally and that is what the modern crypto verse goer is looking for. 
This is an exchange of the future that has picked the user past experiences to come up with a one stop shop for all. It is also offers a real time surveillance to ensure that the consumer is confident when transacting and has no geo-restrictions like older trading platforms. 
Author User name: gigpen