Memories Sent from New Mexico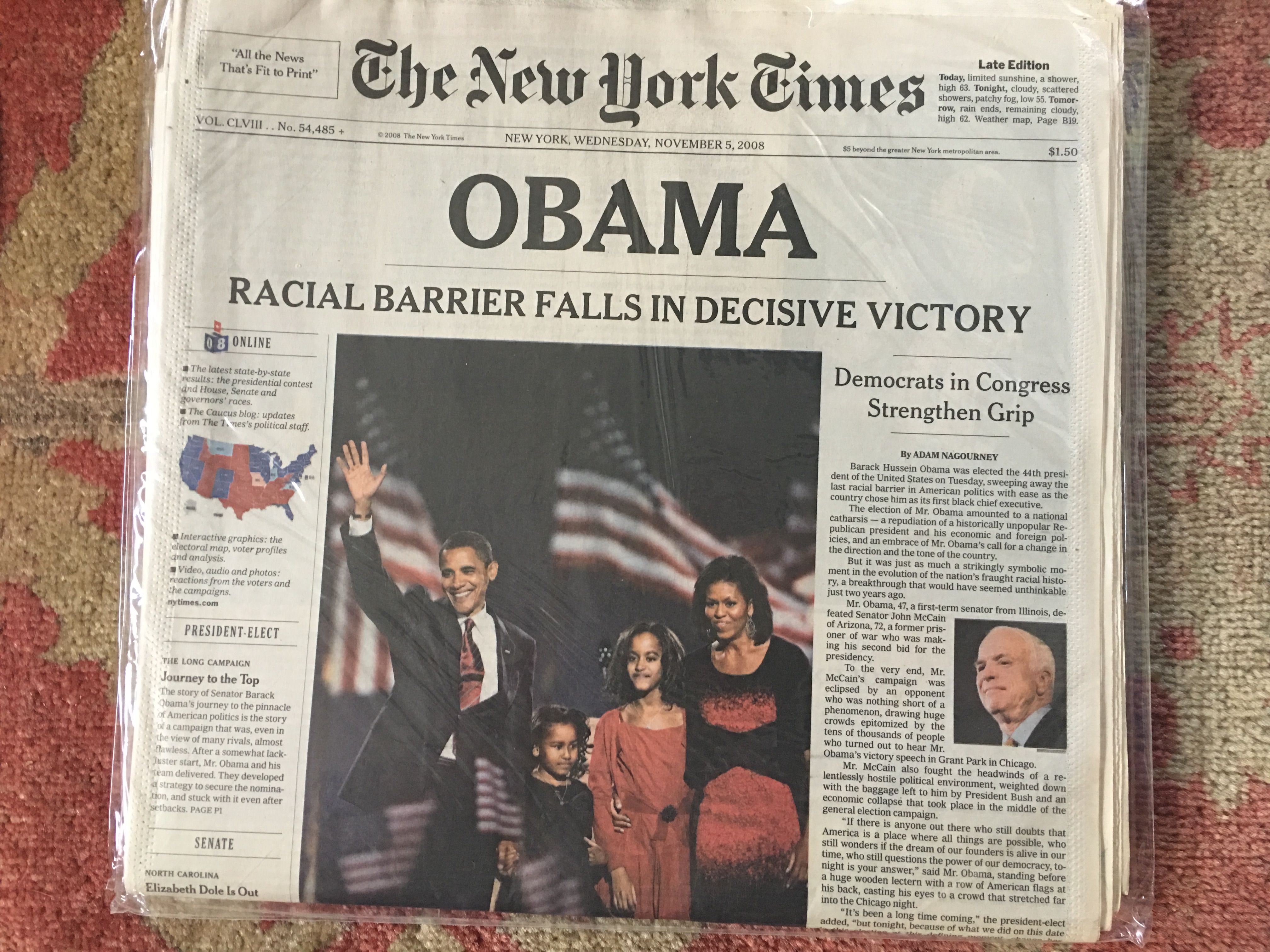 My parents are putting their house up for sale, and my mom has sent me a load of boxes. Among other things I started to put together a collection of Obama inaugural newspapers and magazines. Notice this particular New York Times is wrapped in plastic, never read or touched. Preserved in its original condition.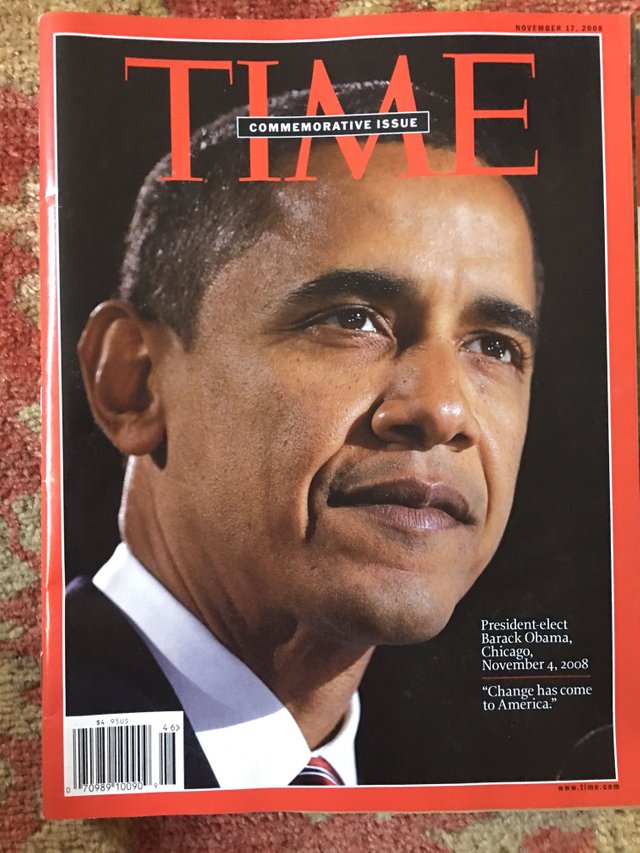 There are magazines to. What does this all mean? Why has my mom not only saved these, but why send to me? After looking in eBay it is not like these items are particularly rare or valuable. What I've concluded at the moment is that it is sentimental to that time in all of our lives.