SONG OF THE DAY FT. CHUBBALEANO ON NICK VISCO'S HIP-HOP SHOP!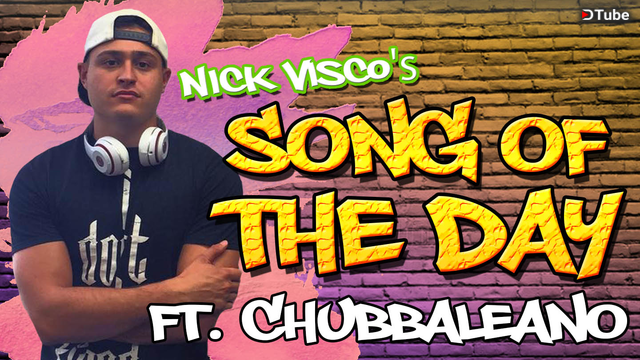 ---
Hey fam! From here on out I will try to release weekly Song of the Day segments which feature my favorite artists from The Underground Music Mix! Nick Visco's Hip-Hop Shop is proud to feature Mario Chubbaleano Barajas as today's winner for Song of the Day! Please check out his new single, "Local ASF" in this short clip! '
Our full length interview will drop on Thursday, so make sure to keep it locked!
---
Chub's Socials:
► Facebook: https://bit.ly/2MJuTtP
► YouTube: https://bit.ly/2M3fBLq
Nick's Socials:
► Facebook Fan Page: https://bit.ly/2xL61uq
► Steemit: https://bit.ly/2IpssGr
► IG: https://bit.ly/2ESsysH
► Website: nvthehiphopshop.com
---
▶️ DTube
▶️ IPFS