HOW TO UPGRADE KALILINUX 2016.2 TO KALILINUX 2017.1 [BEST METHOD]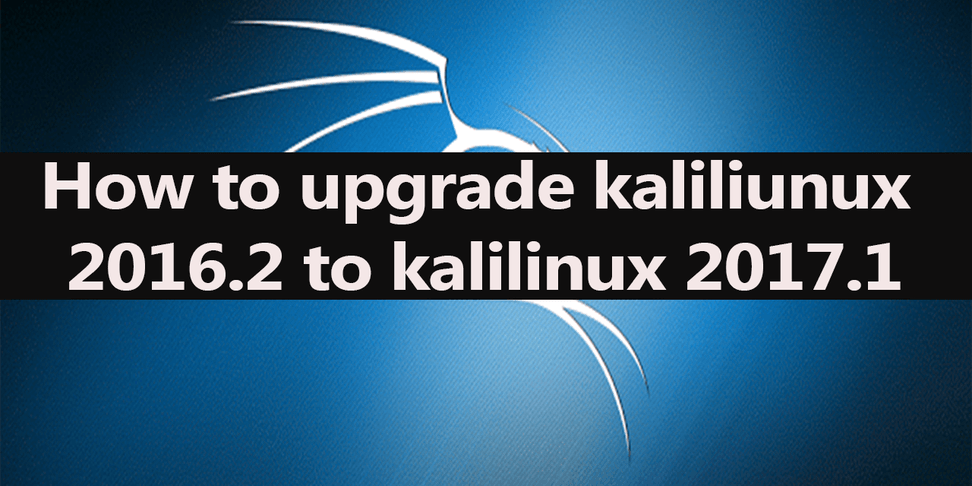 Hello Everyone!! Today in this article I will give you the best idea on upgrading your any kalilinux version to latest kalirolling 2017. Kalilinux has launched it's new version that is Kalilinux 2017.1 So if you are a kalilinux lover then this may be the amazing news for you guys. Most of the kalilinux lovers may have been using it's older version 2016.2, now it's time to upgrade your from 2016.2 to 2017.1 .
In this article I will show you the step by Step guide on How to upgrade Kalilinux 2016.2 to latest kalilinux 2071.1
TERMINAL OF KALI LINUX
First of all I will show you how to check your Kalilinux version in the terminal. To do so, open up the terminal and type:
lsb release –a
kalilinux version check
Here, you can see I am having kali rolling version which is kalilinux 2016.2. Now in this particular tutorial I will show that how to upgrade your kalilinux 2016.2 to the latest kalilinux 2017.1. Just follow the below steps:
STEP BY STEP GUIDE TO UPGRADE KALILINUX 2016.2 TO KALILINUX 2017.1
Step 1 : Open the terminal and type this command sudo leafpad /etc/apt/sources.list and hit enter.
sudo leafpad /etc/apt/sources.list
Step 2 : By this command we will add a repository, as you can see I have already added this repository. Just you need to add this particular line to your sources.list file and the save it. And the exit from the sources.list file.
kali rolling source list
Step 3 : Now open the terminal again and type leafpad update.sh and hit enter,
LEAFPAD UPDATE.SH
upgrade kalilinux
Now a new window will be opened up. Type the below 3 commands and save it.
apt update apt dist- upgrade reboot
kalilinux version upgrade
STEP 4: DO THE LS COMMAND AND YOU WILL SEE THE UPDATE.SH FILE WHICH WE HAVE CREATED JUST NOW.
ls command
Step 5: We need to give the execution permission to execute the update.sh file. Therefore type this command and hit enter.
chmod +x update.sh
update.sh
step 6 : Now again type below command and hit enter.
./UPDATE.SH
./update.sh
Now you will see the updating process is starting. It will take more time to upgrade your kalilinux and automatically reboot your system after the successful upgrade. It may take lots of time depending upon your internet connection if you have not frequently update your kalilinux.
kalilinux upgrading
I hope this article helped you a lot. Now you will be able to upgrade your kalilinux 2016.2 to kalilunux 2017.1