STEEMIT OPEN MIC WEEK 95 | Sagitario – Carlos Vidal (Original song)
¡Hola a todos! Nos encontramos nuevamente en otra semana del concurso #openmic
---
En esta semana quiero presentar algo muy especial, les presentare una canción original. Su nombre es Sagitario, detrás de ella hay una historia como en todas mis canciones, pero más allá de eso, quiero comentar que ha sido uno de los primeros instrumentales que he compuesto que realmente reflejan el sentimiento que he querido plasmar.
Hello everyone! We are again in another week of the #openmic contest
In this week I want to present something very special, I will present you an original song. Her name is Sagitario, behind her there is a story like in all my songs, but beyond that, I want to comment that it has been one of the first instrumentals that I have composed that really reflect the feeling that I wanted to capture.
¿Por qué el nombre de Sagitario? Es mi signo zodiacal, y debo admitir también que es mi signo zodiacal favorito. Pero también hay una razón muchísimo más profunda, en donde está relacionada la leyenda de "Sagitario", el hecho de que su representación sea un centauro, y también está envuelto las características que llevan las personas que pertenecen a este signo del zodiaco.
Why the name of Sagitario? It is my zodiac sign, and I must also admit that it is my favorite zodiac sign. But there is also a much deeper reason, where the legend of "Sagitario" is related, the fact that his representation is a centaur, and the characteristics that the people that belong to this zodiac sign are also involved.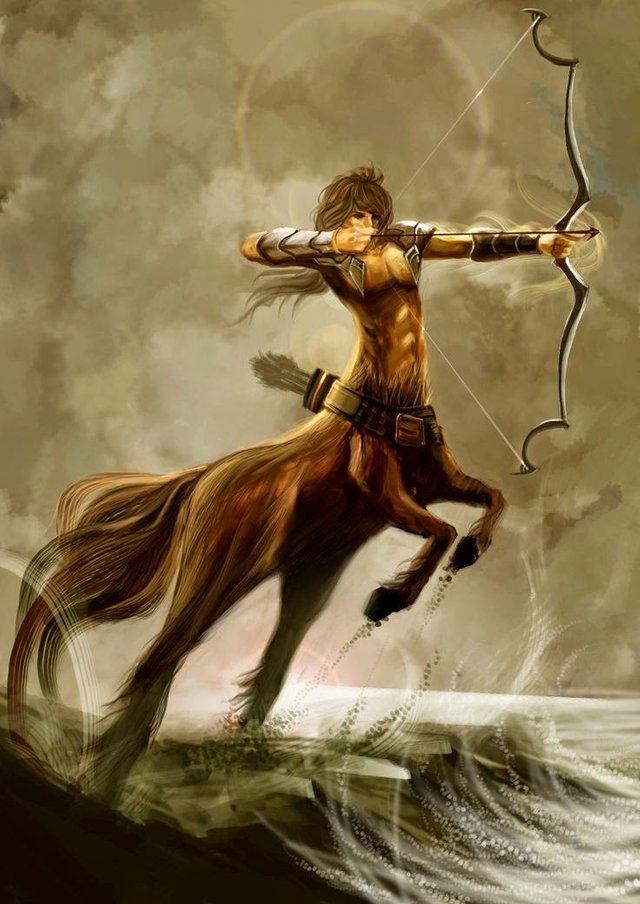 Fuente
Les invito a leer la leyenda de Sagitario puesto que es muy interesante, pero no les contare la leyenda completa en este post, solo diré que Sagitario, luego de haber sido cuidado por los dioses fue reconocido por su sabiduría, y por desenvolverse en la medicina, arte y la música. La leyenda dice que no le gustaban las guerras, el centauro se caracterizaba por su nobleza, es por ellos que muchos se acercaban a su hogar para adquirir conocimientos y recibir consejos para resolver problemas. Y muere después de sufrir una herida con veneno y haber cedido su inmortalidad para terminar con el sufrimiento.
I invite you to read the legend of Sagittarius since it is very interesting, but I will not tell you the full legend in this post, I will only say that Sagittarius, after being cared for by the gods was recognized for his wisdom, and for developing in medicine , art and music. The legend says that he did not like wars, the centaur was characterized by his nobility, it is because of them that many came to his home to acquire knowledge and receive advice to solve problems. And he dies after suffering a poison wound and giving up his immortality to end suffering.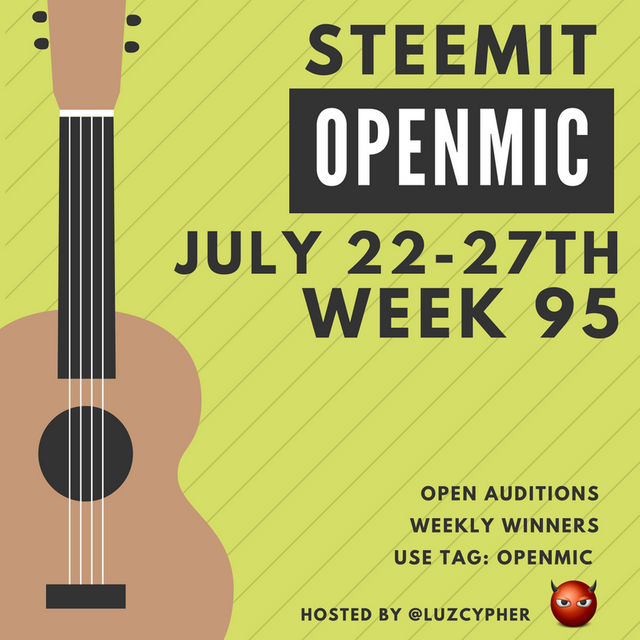 Always grateful with @pfunk, @luzcypher, @passion-ground, @soundlegion, @krystle, @Verbal-d and @meno for giving us the opportunity to share our talent through #openmic.