STEEMIT OPEN MIC WEEK 96 | Over the stars – Carlos Vidal (Original song)
¡Hola a todos! Espero esten teniendo una excelente semana dentro del concurso #openmic
---
Hace unos días, me encontraba viendo unos viejos videos de instrumentales de guitarra que siempre me han gustado, y que me habían llamado la atención solo por el hecho de que para poder tocarlos había que afinar la guitarra en otro tono.
Hello everyone! I hope you have an excellent week in the #openmic contest
A few days ago, I was watching some old guitar instrumental videos that I have always liked, and that had caught my attention just because the guitar had to be tuned in another tone to be able to play them.
Tome la iniciativa de aprenderme uno de estos temas, pero realmente luego de algunas horas se me ocurrió experimentar con distintas tonalidades, pues tenía curiosidad de saber podía componer algo así, y tenía la inspiración de componer. Me tomó solo unos minutos en conseguir una línea con la cual podía fluir un sentimiento. Seguí tocando y realmente mientras lo hacía, simplemente me sentía sobre las estrellas, así salió este instrumental.
I took the initiative to learn one of these songs, but really after a few hours it occurred to me to experiment with different tones, because I was curious to know could compose something like that, and had the inspiration to compose. It took me only a few minutes to get a line with which a feeling could flow. I kept on playing and really while I was doing it, I just felt over the stars, that's how this instrumental came out.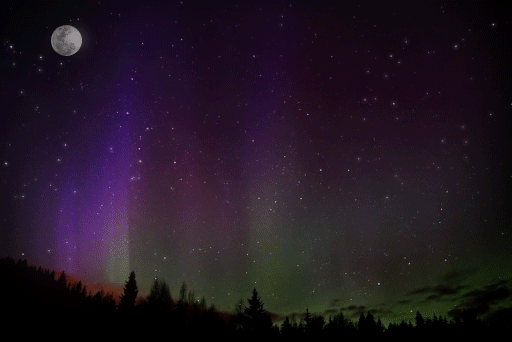 Fuente
Espero que sea de su agrado, sinceramente disfruto bastante el sentimiento cuando estoy tocando esta canción.
I hope it is to your liking, sincerely I quite enjoy the feeling when I'm playing this song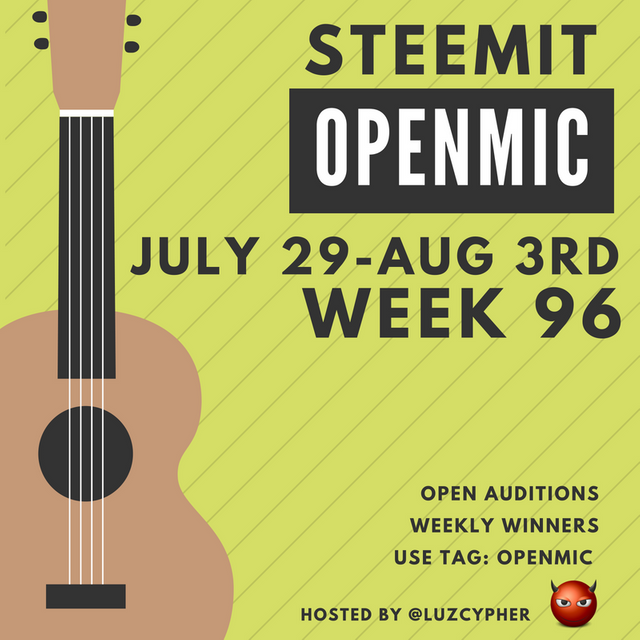 Always grateful with @pfunk, @luzcypher, @passion-ground, @soundlegion, @krystle, @Verbal-d and @meno for giving us the opportunity to share our talent through #openmic.