Steemit Open Mic Week 88 - Prelude no. 1 in E-flat Major (Original Composition)
Hello everyone! Even though I've been on Steemit for 2 years, this is my first submission to compete in open mic night. So, please forgive me and let me know if I made any mistakes in the formalities. Anyway, I just recently finished the first draft of this piece (I might make some revisions, be warned) but I am proud of what it currently is, and have decided to upload it. I apologize in advance for rushing towards the end (I was nervous). Here is my submission:
Here is the sheet music:

I would like to thank @luzcypher and @pfunk for hosting these competitions. I would also like to thank all of the sponsors, curators, and judges of the open mic category. Sorry it has taken me so long to get involved, I hope to compete again (though I don't have much material at the moment).
Thanks for reading this! Please remember that feedback is always appreciated! Have a nice day!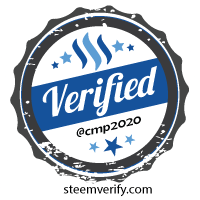 Also remember to check for: My weekly 7 post, As well as my composer birthday posts (Note) In order to encourage meaningful feedback on the platform, I will check comment trails of users who leave superficial comments (ie "Awesome post," or "Upvoted.") and will mute any users who exhibit a pattern of leaving "spammy" comments.