Steemit open mic week 98 - LBK - Stardust feat. TRIBEDOWNSOUTH (Official international collab)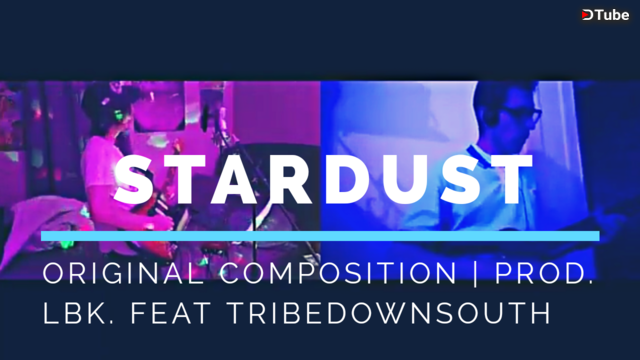 ---
The magic of music is the power of its language. Create the possibility of joining any sound, wherever it is. The music has the reach to touch all the souls in the whole world to find the poetic thing of releasing melodies and generating sensations in our being.
As a self-taught person, I have been constantly training in musical production, every time I learn more about mainstream sounds, new things that are being born, etc. For this I am always creating a beat, lately I wanted to get more G-funk sounds like Snoop Dog and on the other hand something Indie or Folk like Mac DeMarco or Bob Dylan, because I think it's a very convenient sound for this time.
I recently wrote something about @tribedownsouth, and we also did a beat for your lofifriday. Nick always brings good performances for the Open Mic, so I came up with an idea where he and I could participate playing together.
I've always done beats just for my voice. When I sent the beat to Nick I knew it was a bit different from his lo-fi style, it has some g-funk and smoth jazz, when he sent me the verse I asked for, it turns out that he destroyed it.
I'm happy to say that one of my collaborations as a music producer and with my Electric Cuatro is international with a great musician from Charlotte.
The voice of Tribedownsouth with its characteristic reverb reminds me of my love for Cigarettes after sex. Thanks for this brother. It's a great experience to make music together.
Lyrics for @tribedownsouth:
Don't know what to say, could I ever blame
Myself for what I've done
Don't you ever feel like you must appeal
To ever doubting love
Come back to stay, wonderful lady, the stardust has come undone.
Could you ever say that my heart's okay? A feeling returned at once.
We're all singing:
Beat and Electric Cuatro: LBK ("@fernando.lubezki")
Voices and guitar: @tribedownsouth
Enjoy.
Lo mágico de la música es el poder de su lenguaje. Crear la posibilidad de unir cualquier sonido, esté donde esté. La música tiene el alcance de tocar todas las almas en todo el mundo encontrar lo poético de liberar melodías y generar sensaciones en nuestro ser.
Como autodidacta he estado en constante formación sobre producción musical, cada vez me informo más sobre sonidos del mainstream, las cosas nuevas que van naciendo, etc. Para ello siempre estoy creando un beat, últimamente quería conseguir sonidos mas G-funk como Snoop Dog y por otro lado algo Indie o folk como Mac DeMarco o Bob Dylan, porque creo que es un sonido muy conveniente para esta época.
Hace poco escribí algo sobre Tribedownsouth, y además hicimos un beat para su lofifriday. Nick siempre trae buenos performances para el Open Mic, por eso se me ocurrió una idea en donde él y yo pudieramos participar tocando en conjunto.
Siempre he hecho beats solo para mí voz. Cuando le envié el beat a Nick sabía que era un poco distinto a su estilo lo-fi, este tiene algo de g-funk y de smoth jazz, cuando me envió el verso que le pedí, resulta ser que lo destruyó.
Me alegra mucho decir que una de mis colaboraciones como productor musical y con mi Cuatro eléctrico es internacional con un gran músico de Charlotte.
La voz de Tribedownsouth con su reverb característico me recuerda a mi amor por Cigarettes after sex. Gracias por esto hermano. Es una gran experiencia hacer música juntos.
Disfruta.
Goodvibes.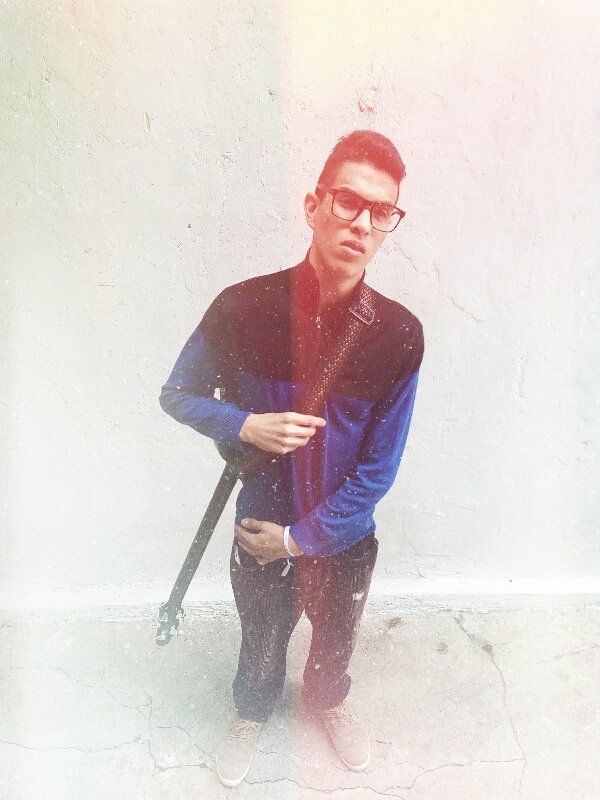 LF
PD. I suggest listening with headphones, due to production things, I have lowered the volume a little in some places so as not to saturate the song.
---
▶️ DTube
▶️ IPFS