Steemit OpenMic Week 109 - Original Song - Impermanente @funkmedia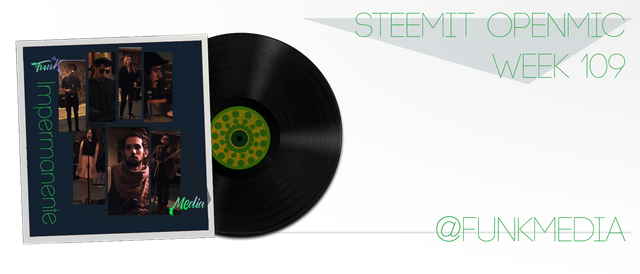 Impermanente Tema Original Funk Media
---
Como pasa el tiempo, pero el arte jamas sera impermanete.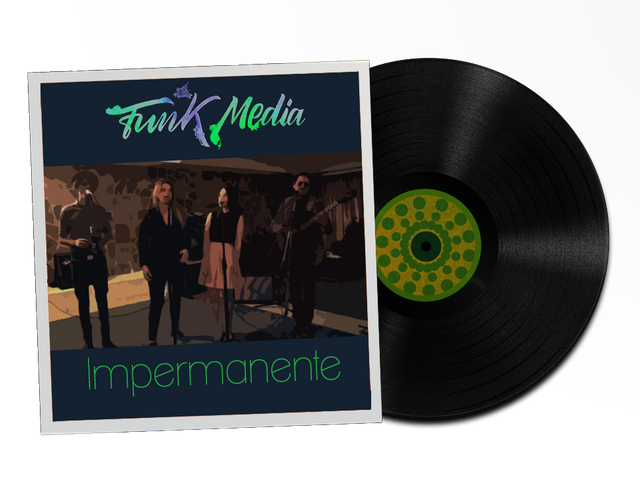 Hola a todos los Steemians! espero que esta semana sombría los acompañe un gran numero de dulces, buenas películas y festividades entre familiares y amigos! Aquí en Funk Media también nos gusta celebrar juntos en Familia y compartir siempre que se puede, como en el caso de esta semana en la que nos animamos a viajar de nuevo a la maquina de Vapor, para traerles este tema Original "Impermanente", como siempre hemos logrado estar acompañados de grandes talentos, tales como Chris Monicou, Angela Tamborero, El Master Ivan. Y al mismo tiempo recordando momentos de gran nostalgia, debido a la huella que @oswave marco en esta canción, desde su suave y determinado Piano, sin olvidarnos de su afecto al entonar el primer verso de la canción.
Time goes on! But art prevails.
Hello to all the Steemians! I hope that this somber week will be accompanied by a large number of sweets, good movies and festivities among family and friends! Here at Funk Media we also like to celebrate together in Family and share whenever possible, as in the case of this week in which we encourage you to travel again to the Steam machine, to bring you this Original "Impermanent" theme, as We have always managed to be accompanied by great talents, such as Chris Monicou, Angela Tamborero, Master Ivan. And at the same time remembering moments of great nostalgia, due to the footprint that @oswave marked in this song, from his soft and determined Piano, without forgetting his affection to sing the first verse of the song.
Impermanente - Funk Media Original Song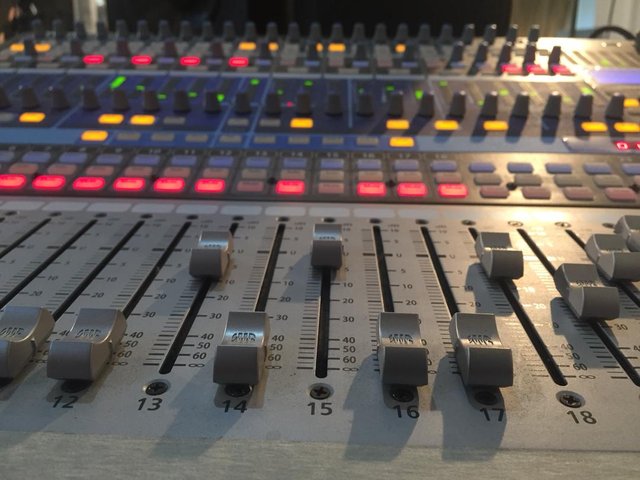 ---
Como pasa el tiempo, pero el arte jamas sera impermanete.
Ya estamos a 2 años de nuestra aventura como banda, entregada a apoyar y brindar arte musical a todo aquel que estuviera dispuesto a sentir el ritmo funk fusión que emergió una tarde en la urbanización de las minas, en un piso al cual como equipo llamábamos "la dieci", ya sea luego de una visita a nuestros amigos en la comunidad, salida al trabajo, clases o hasta personales, a la altura de las 3/4 pm empezábamos a reunir el equipo en ese entonces eran apenas 4 personas, Gabriel, Victor, Oswaldo y Giuliano. Gracias a este excelente grupo ahora hemos crecido tanto en sonido, visuales, como también experiencia y nuestro norte aun no deja ne brillar! con su apoyo y su esfuerzo por alcanzar sus propios sueños junto a los de este humilde grupo, el cual hoy en día esta conformado por mas de 10 personas.
Funk Media Impermanente Tema Original
We are already 2 years of our adventure as a band, dedicated to support and provide musical art to all who was willing to feel the rhythm funk fusion that emerged one afternoon in the urbanization of the mines, in a flat which as a team we called " la dieci ", either after a visit to our friends in the community, work, classes or even personal, at 3/4 p.m. we started to assemble the team, at that time there were only 4 people, Gabriel, Victor, Oswaldo and Giuliano. Thanks to this excellent group we have now grown so much in sound, visuals, as well as experience and our north still does not let ne shine! with your support and your effort to achieve your own dreams with those of this humble group, which today is made up of 10 people.
---

Impermanente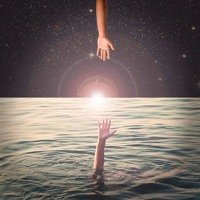 La luz
Sin luz no hay color
Sin frio
Sin frio no hay calor
Sin uno
Sin uno no hay Dos
Desvelos
Ahi busco en mi interior!!!

Coro
Tu alma
busca, busca, tu alma
busca, busca, tu alma
busca, busca, tu realidad.

Descuido
Mi cielo interior
Sin en otro
Busco quien yo soy
Apegos
Busco en otro mis faltas
Ansio
Buscar otra realidad

Coro
Tu alma
busca, busca, tu realidad
busca, busca, tu alma
busca, busca, tu realidad.

Instrumental

Vocals + Instrumenal.

---
Funky Family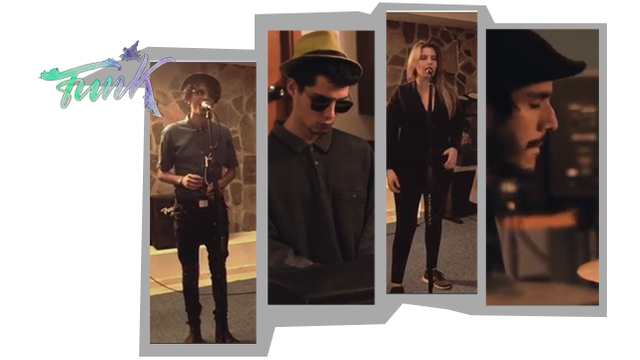 Durante este largo tiempo , hemos conocido a mucha gente, grandes amigos, increíbles compañeros, e tanto el agradecimiento y el aprecio que les tenemos que nos gustaría utilizar este pequeño espacio para que reciban un foco de luz, empezando por @ambarjuliette, compañera de la banda desde el primer día en el que decidimos hacer música, su apoyo y amor siempre sera funkidelico! esa dedicación a la hora de apoyar en un proyecto y de realizar con tanto cuidado es crucial en lo que respecta a la hora de coordinar proyectos o eventos Gracias. Por otro lado de igual importancia esta @saraboreal un usuario que desde que entro a nuestras vidas no deja de demostrarnos que para cumplir con una meta solo hay que trazar la linea de llegada, el camino y su dificultad no son mas que obstáculos hacia nuestra grandeza y éxito, Gracias. @amg.soundesign tu cualidad auditiva y de ejecución son impecables, justo lo que siempre necesitamos desde el momento en el que originamos a Funk Media, sin apoyo digital somos hoy en día en esta plataforma y generación, dependientes del consumo digital y tu lo entiendes perfectamente, Gracias.
Funkmily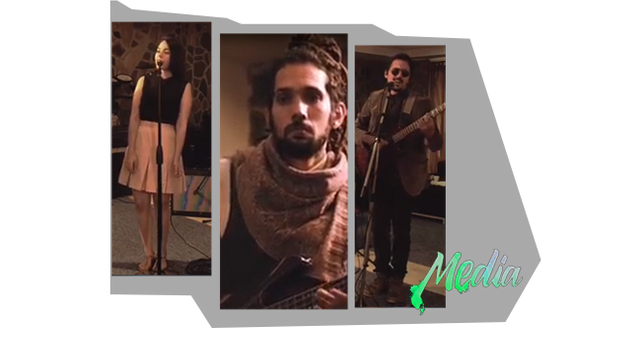 During this long time, we have met many people, great friends, incredible companions, and so much appreciation and appreciation that we have that we would like to use this small space to receive a focus of Lu, starting with @ambarjuliette, partner of the band from the first day we decided to make music, your support and love will always be funkidelico! That dedication when supporting a project and performing with such care is crucial when it comes to coordinating projects or events. Thank you. On the other hand of equal importance this @saraboreal a user that since entering our lives does not stop showing us that to meet a goal you just have to draw the line of arrival, the road and its difficulty are no more than obstacles to our greatness and success, Thank you. @amg.soundesign your quality audit and execution are impeccable, just what we always need from the moment we originate Funk Media, without digital support we are today in this platform and generation, dependent on digital consumption and you understand it perfectly, Thank you.
---

We would like to take this oportinity also to give a big shoutout to @Oswave whom has just released a new EP called Jurado Two fine songs that will take you all around the place dancing to those beats! wohooo. So feel free to gave @oswave a big hello on the comments! thank you guys!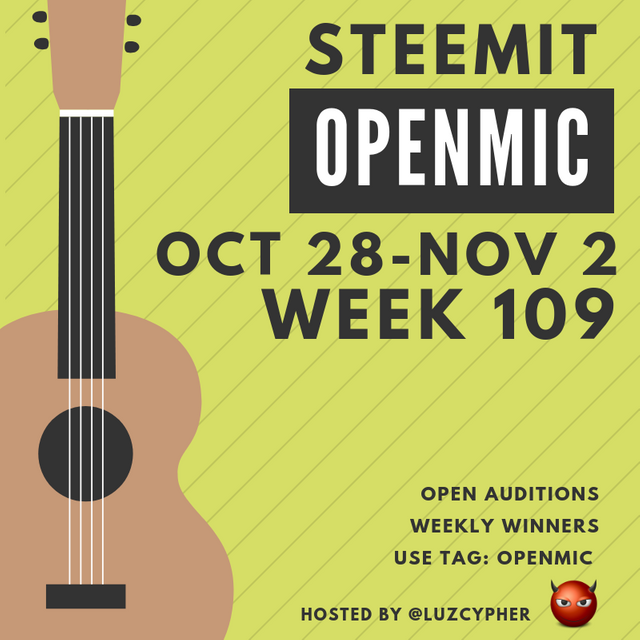 https://steemit.com/@luzcypher
Big thanks to @luzcypher @pfunk and very gratefull, great Initiative for a space of understanding and good music in all formats. Respect to the judges @krystle @soundlegion @verbal-d @passion-ground @meno and you Steemit User for watching and giving your vote to this entry!

If you want to know more about us, you can visit the following link, a very complete review in our opinion, made by @thexreposts we are grateful for your humble words of our short trip, which is just beginning: https://steemit.com/music/@thexreposts/no-borders-artists-review-funk-media-miranda-venezuela
---
Si quieres saber mas de nosotros, puedes visitar el siguiente link, una reseña muy completa en nuestra opinion, realizada por @thexreposts estamos agradecidos por tus humildes palabras de nuestro corto viaje, que apenas comienza: https://steemit.com/music/@thexreposts/no-borders-artists-review-funk-media-miranda-venezuela
---
Puedes escuchar y ver nuestro trabajo en los siguientes links
You can listen and see to our work in the following links
---