About Openmic / Sobre Openmic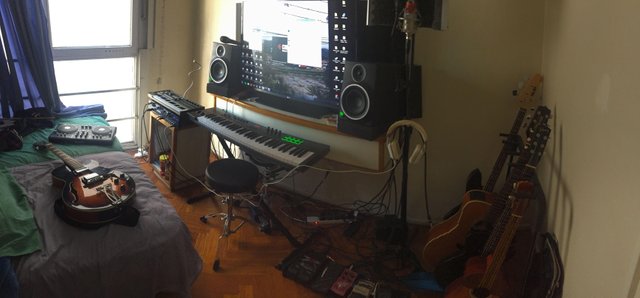 I've been meaning to know what it is that you as an audience find most appealing about an open mic entry, I have tried three video formats so far and I got some insight within analizing the votes, but, I'd like to get your opinion. Let me know what you think!
By the way, this is my humble home studio, the place where I'm making the videos you've seen lately.

He querido saber qué es lo que a ustedes cono audiencia les llama más la atención de una entrada de openmic, hasta ahora he intendado 3 formatos de video distintos, y tengo un cierto análisis hecho con los votos, pero quisiera recibir una opinión real. Cuéntenme qué piensan!
Por cierto, este es mi humilde home studio. El lugar donde he estado grabando los videos que he subido estos últimos días.