Steemit Open Mic Week 75 - Prelude, Cello Suite no 1 (JS Bach)
Hello Steemit! For this week's open mic, I have the popular Prelude from the first Cello Suite by JS Bach. Bach is my favorite composer, having written a significant amount of stunning solo works for violin, cello, and lute that have been transcribed for guitar by many musicians over the years. These works are just a portion of the complete body of work that Bach has written.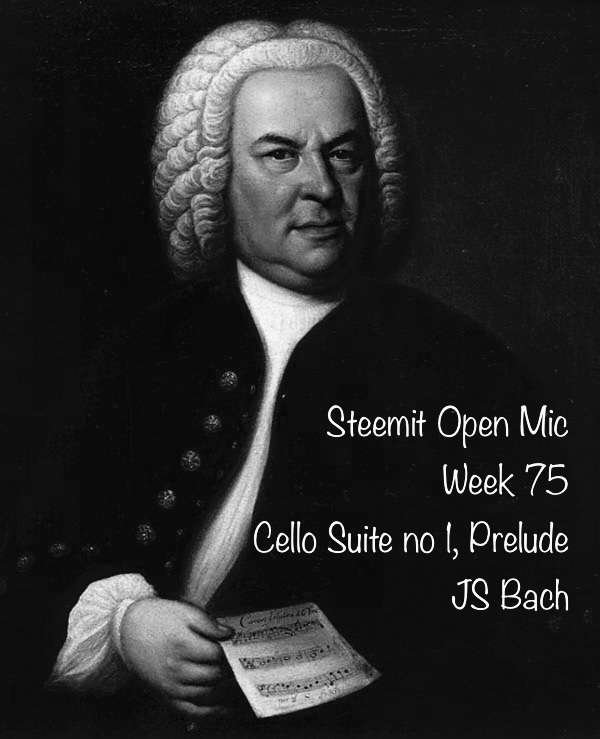 I would like to thank the many voices of open mic. It was wonderful to here the stories and impact of open mic on so many musicians.
And of course, thanks to the sponsors and judges for the time and effort put into this weekly event. We couldn't have this community without people like them.
Enjoy!