Butterfly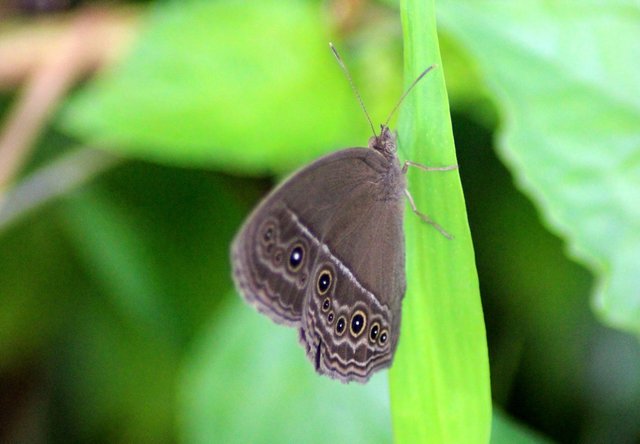 ---
today, I don't show the type of flower, but what I show is, the beauty of the type of small butterfly, which is always flying, in the afternoon.
the type that you see, is the type of butterfly that has a characteristic, on both wings, namely:
round spots
white dots
brown circle
Brown
small size
---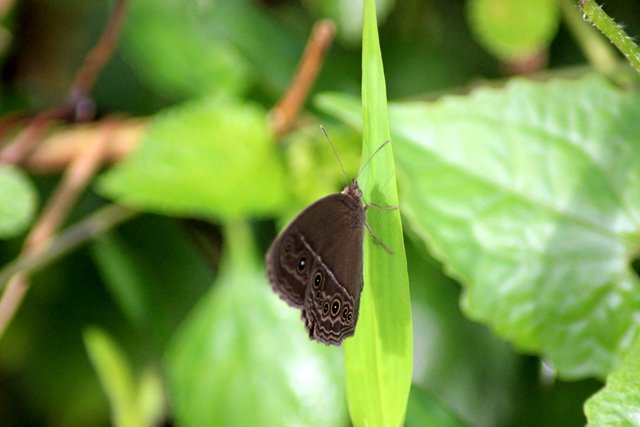 ---
This type of butterfly that you see, when flying, has speed and agility, when moving from, one place, to another place, which is above the leaf. by having a slightly dark brown color, when looking for this type, it is very difficult for us to get, moreover, if it is present, around, dry leaves.
---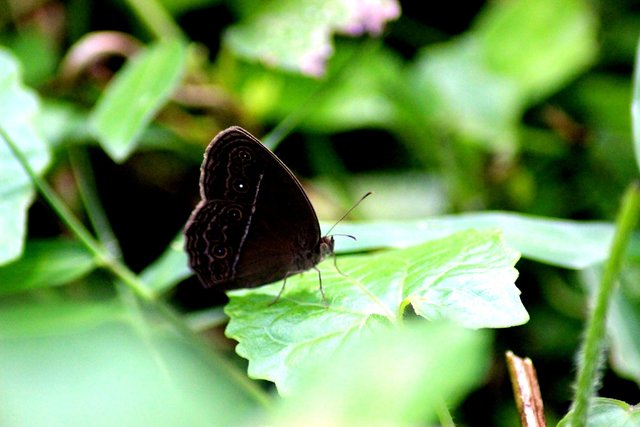 ---
the existence of this type, among which the dried leaves, memeang are always visible, this happens, to avoid, from other types of insects, which will eat them, for example the type of dragonfly, which is large.
---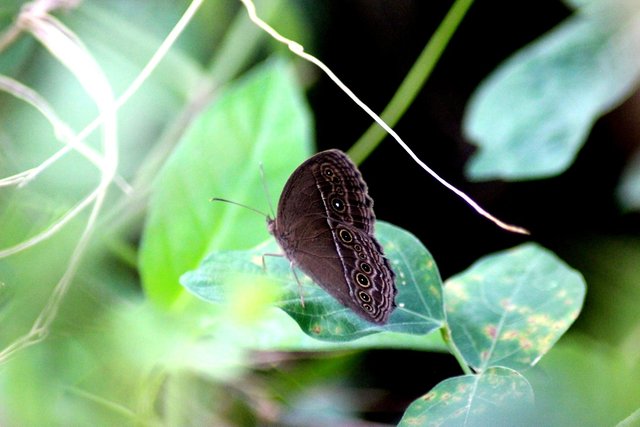 ---
large dragonflies, often making this type of butterfly, become their prey, because the speed of flying butterflies, which are small, a step faster than butterflies ..
---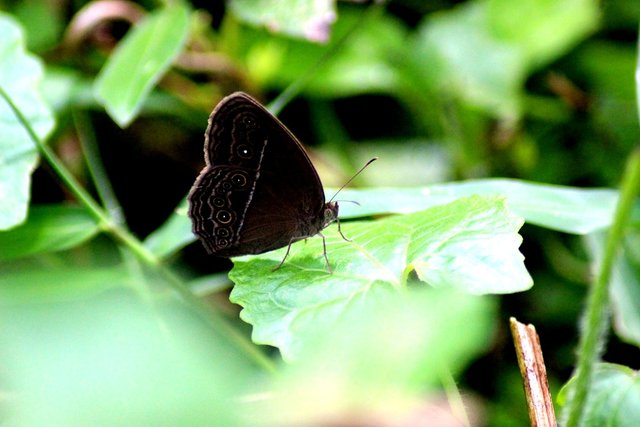 ---
because rain is here again this afternoon, in the area I live, I only get a few pictures, this type of butterfly, before this type of butterfly flies.
that is what I can say, I end with the words, greetings @sultan-aceh
---
---
---
| Type | butterfly |
| --- | --- |
| Location Photo | Forest |
| Camera used | Canon EOS 600D |
| Lens Camera | Tamron |
| Photography by | @sultan-aceh |
---