It all started with a letter
Hello Everyone,
I hope you all are in good health. Don't be surprised to see this post. This a post from 2Yr old (writer) so treat it as such. Yes, I have completed 2 years in this platform and not sure about the progress that I made met the expectations that I had when I started. So even when nobody has asked for it, here we go!!!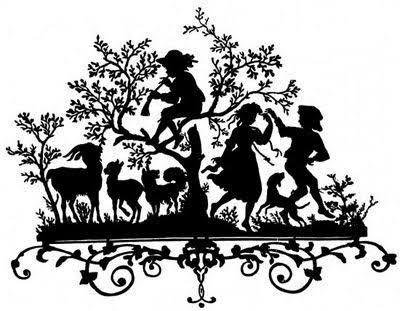 Image source
In past 2 years I made some personal progress. To be honest, I am a lot happy than I was 2 years back. I know better now. I still remember the Half-ass attempt at writing something big, something sensational, something real. Well I was naive back then. And trust me I am no expert now but I know better. In the past 2 years I churned out little over 175posts. That is a little above a post per week. A lot of which were just random movie rants, Some were motivational post and very few stories. And the randomness what caught my notice today. I have read several posts and Youtube videos which talks about developing a particular subject. But here I am all over the place. I jump from Movie review to a very serious story to something that simply crazy. I mean I interviewed myself as third person. With all this randomness I know one thing for sure, I love writing. I am very well aware of the fact that my grammer sucks. You see I am kinda person who gets the spelling of grammar wrong. But I say I am doing pretty good considering myself being a guy who struggle with his own mother tongue, Which is Telugu by the way.
Writing allows me to express myself when I actually struggle with my feelings. It helped me cope up with some rough times and also helped me celebrate my good times. I have written many posts which probably will never see that light of the day. Some of the posts were so dark that it scared me, while others are pure non-sense. Posts that made think "What the hell was I thinking". Writing for me is like having a superpower. All I have to do is sit in front of laptop and just start a discussion with my imaginary friends (Most of them are nice few are real assholes). These discussions turns into posts. Posts that are mostly meaningless and sometimes are life lessons. I am very thankful to my brother who motivated me to write. All this started with one email about 2 years ago. And when I look back that email today, somehow the feelings are still true and original and brings tears to my eyes.
Writing taught me many things. It taught me how to fall in love again and again. I love my characters no matter how stupid or evil they are. I love them. And I actually want to spend time with them even with the annoying ones. I mean writing such characters and putting them in very tough situation is my favorite past time(I call it playing GOD). It is true, even though I love the characters I torture them the most. They would probably hatch a plan to off me brilliantly and let the police running in circles, if they were real. For me writing is a super power it allows me to get transported in a scene and enjoy it. I was there at the awkward dinner table in "aftermath" and I was there at the awkward dinner table in "It sucks to be you" and I was there at the awkward dinner table in "Me, Myself and Stranger". Hmmm, Speaking of which it feel like I spend most of the time at dinner table maybe that why I am gaining. Stupid things aside, What I trying to say is I feel what my characters are feeling. And that is very important to me, Because it makes me feel alive. I was just a robot when I started My focus was to pump out some posts and earn STEEM which is still a dream. But In the beginning I never cared about the quality of the content. I mean I was posting Meme, horrible horrible meme but original. Yes, I do take pride in fact the never plagiarized. Whatever shitpost or random post I made that was 100% original and 100% inuke.
That is all for today. Happy Birthday to me. I wish I could promise that I will pump out more posts but I am not going to do that. All that matters is I am lot more happier than before. And that is all that counts.
And a special thanks to all my friends in this wonderful community. I am not going to take names because there are many to list. What the Hell. Let to try to thank them by tagging lets see how far can I go. @vincentnijman, @sayee, @bala41288, @mysteriousroad, @bhattg, @macchiata, @ipluseverything, @whatamidoing, @j3dy, @ryivhnn, @bobinson, @steemflow, @adityajainxds, @rzs, @akki, @smartsteem, @curie, @vishalsingh4997, @codingdefined, @jatinhota, @shinobi, @bewithbreath, @riverflows, @crimsonclad, @maujmasti, @RougeBot, @face2face..
You know what, the list is really to long as I really am grateful to all the people in the community who ever interacted me, Not just on the steemit but through discord and from there to whatapps and now are part of my life.
If you don't believe me just go the Indiaunited, BeAwesome or Natural medicine.
Thanks you all, for all your love and support. Because of that I start introducing myself as a writer (Even though I wrote only 175 posts Half of which doesn't count).