Keep calm coz apna time aayega - Gully boy - A Movie review
Namaste Everyone,
I hope you all are in good health. If not, I have something which may or may not make you feel better. Actually, It may not. This is just a film review. So if you are really not up for it please feel free to sit this one down and meditate. Just don't forget to chant "Apna Time Aayega"
Before jump into this one I just wanted to convey something. I have this love and hate relationship with the Bollywood. Mostly hate, I sometimes just want to choke the Bollywood down. But the movie which I am going to talk about is one of the few times where the Bollywood gets it right. I was in Chennai when the trailer of this movie was released. I saw the trailer of this movie I was pissed. I decided to skip it because of its similarity with the Eminem's 8miles. Then I moved to Mumbai. And here I noticed a trend where almost everyone was wearing T-shirts with the words "Apna Time Aayega" [My time to shine will come] in different fonts. And I asked a guy what is this 'Apna Time Aayega' to the tea vendor. To which he laughed and replied "Kya sahib aapko pata nahi, Itna famous hain. Gully Boy ne bola hain" [What is this Boss, you don't even know this. Gully Boy quoted it]. This was sometime in June before me going to the Andaman Islands. I am talking about the official entry to the Oscars from India. A movie which I judged by the trailer and avoided. I had many opportunities to watch this movie in Amazon Prime, but never really clicked the link. Even though it has invaded every media specially after its nomination as entry to Oscars. But today while coming from Office I saw a 2 kids at the road-side where the younger one was bugging the hell out of the older to get a white T-shirt with the "Apna Time Aayega". By the looks the Kids didn't look financially well, but still were looking for that t-shirt. I diverted my attention back on getting back to room and have some food. But the scene was stuck on my mind. I mean I know "apna time aayega" is a motivational quote but what kind of movie generate this kind of craze. And yes, I am talking about the movie "Gully Boy".
SPOILER – In this post I am going to talk about the movie "Gully Boy" and little bit of its plot. So if you haven't seen it yet. You are welcome to live under the rock in which I had been living. Not kidding, Go and watch it. Its full of clichés but you will like it.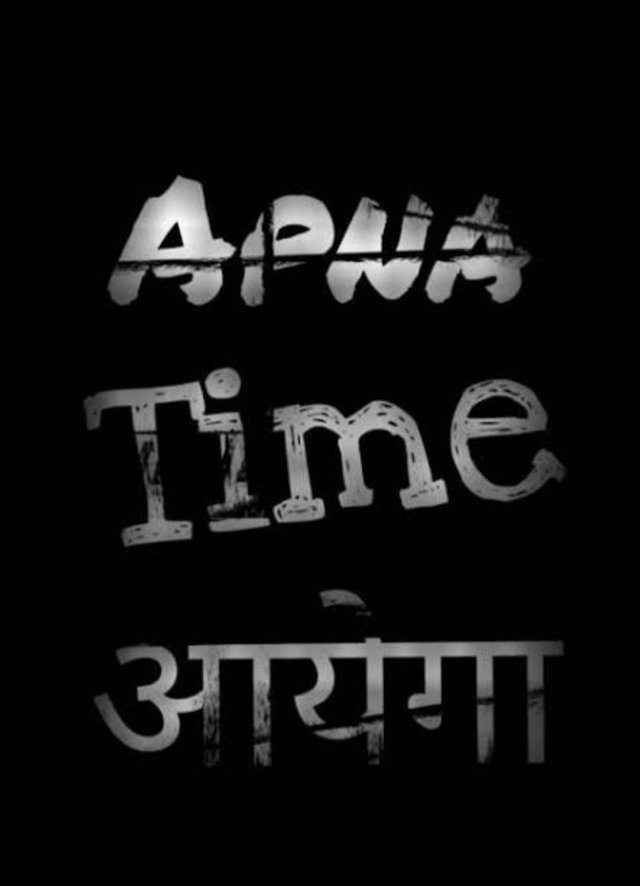 Image
It's a simple movie an underdog fights against his family and society to reach his goal of becoming rapper. That is all. That there is the movie "Gully Boy" in one line. But like I said its full of clichés, Good clichés. I like it when the villain in the movie is more complex. Here in the particular movie the villain and most complex and most real. The society itself. How the poverty affects the talent and how the talent struggles and fights it way around.
I thought this was a copy of the 8 miles and even though I love rap music I am not a fan of Indian rap music, all thanks to Badshah and Honey Singh. I hated it so much so… (sigh) let's not get side tracked. So I thought how different the struggle of a rapper from the India can be from a rapper from USA. And how different the movies can be when the protagonist is from a poor background and very difficult upbringing. And how different the rap battles can be. And Boy!!! I was wrong. I cannot deny the fact that there are similarities between these movies but both the movies are very different. And in my honest opinion the Gully Boy would win over 8miles, not for the rap battles but for the complex character development.
The actors were so flawless in their performances it felt like I knew them from somewhere. The characters were so relatable and so was their struggle. I movie feels so real. (Even though it isn't, Please don't think it's a biopic of the rappers, It is just inspired by their story) . Look to your right the next person right you could be 'Shabana'. A character played by the cute Alia Bhatt. A character so real. I have seen many Shabana's fighting with their boyfriend at the PaniPuri stalls and threatening to do something crazy. They have the dream of becoming a surgeon and they are shit scared of their parents finding out about their boyfriends. Now look to your left, the next person could be 'Murad', a character played by Ranveer Singh. A guy who is torn apart by the divides in the society, he has questions a lot of questions. And whenever he asks the only reply is that's the way it is. All the characters are as real as the persons you know. We all know someone who is into shady stuff (Don't deny it). We all know someone who believes the getting a job is enough. We all know someone who actually connects with you on your passion, that person doesn't care about the religion, race, castes or other shit.
After watching the movie, I realized why this movie has such an impact. It inspires people, not in big way. But in a though provoking way. And you know it is true because it provoked you into thinking too.
That's all I wanted to say. I wanted to go a little nitpicking on this but that's ok, I wouldn't do that. Because these are so pity that It would spoil the taste of the movie that I just had.
I am inuke, I mostly complain about movies and why they sucked. But I will let this one slide. ;-) And I know that I have couple of unfinished stories which I should be get to but I will wait and I am in no hurry. #apnatimeaayega.