Oh My, Bhagwan (God) !!! - A short story
Namaste Everyone,
Welcome to the another one of my pointless discussion on this platform. Well I call it discussion even though it is just my opinion (Barely qualifies as opinion) that I am pushing on to you. I hope you all are in good health and if not please take care of your health. Because I like you (Which I really do because you are reading my post). Also my recently adopted philosophy say 'better take care of yourself before looking after another'.
What would you ask a god if he/she ever comes face-to-face? Well below is the story of a guy who asked stupid questions to Bhagwan. (Bhagwan means God in Hindi). Below is story which is very heavily fictionalized. So fictionalized that it may not have happened. I still have no idea on how to get on with such thing. Let's dive into the mind of a guys who is stoned as [insert biggest stoner / nasheadi you know]
Oh My, Bhagwan (God) !!!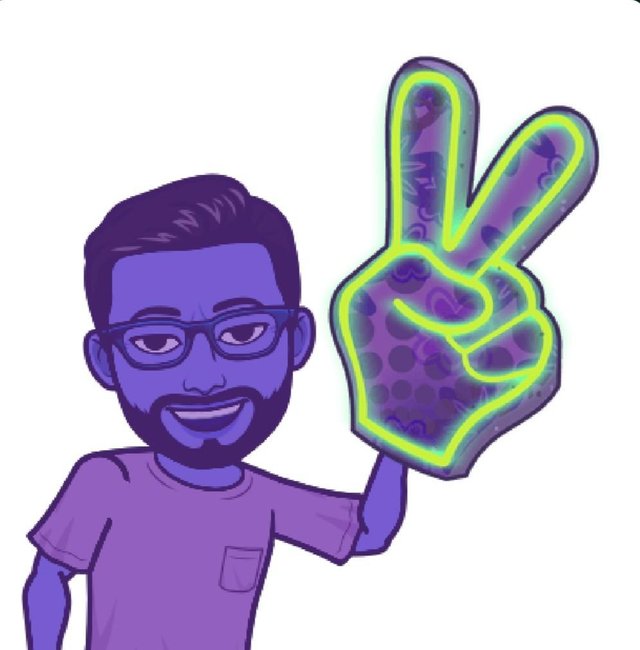 "Bro are you really Bhagwan?" I asked to the person who answered my question 'Kaun hai be?' [Who is it].
"Yes". The answer came with a cold stare from the guy who knocked on my door for at least 7-8 times.
"Bro, Dekh Mazak mat kar." [Don't kid around bro] I asked him seriously.
"I am Bhagwan." The gods voice was little off. But thanks to the weed that my bro brought from the place which shall not be named, I finally found the God.
"You see Bhagwan, I am little." [hehehe] I started giggling like idiot. "Abhi, you are bhagwan. You know everything." I tried to explain my situation a little. "Sorry, It was exam time naa. That's is why the room is little upside down but otherwise I keep it clean. And to relieve stress I took a little." (Giggling continued)
The stare intensified.
"Sorry, Sorry, I will keep the room clean." I promised knowing who can hide from God Almighty.
He looked around the room for a good one minute. The entire right wall was covered with the magazine cuts and poster of playboy stars. Baghwan looked interested in that wall. When all of sudden his reaction changed from 'Hmmm, Interesting…' to 'What the…'. He was reacting to a small poster of Lord Shiva right in the middle of the wall of playboy models.
"Aye!!!" God called me.
"Ji Bhagwan ji." I approached fearing for my dear life.
"What is going on here?" God commanded me for answer. But I was planning for this day for long. The day I would come face to face with Bhagwan. But my mind was playing games. For some reason Bhagwan was in safari suit and sandals. He looked more like a college staff than a God. But I thought myself God comes in many forms. Today he dawned a humble safari suit to avoid attention. I know people are aggressively waiting to meet him, I know many in my floor were trying their best to get an appointment from the God.
I was zoned out when I heard the god screaming "Arey, Say Something." I understood his frustration. The entire universe is blaming him for the things that are not even his fault he simply gives life and watch them grow. Like a gardener he plants seeds, and waters them. But the seed has to fight the shell to became a sapling, after becoming sapling it has to grow by itself buy picking nourishments and become a tree that it wants to be.
I zoned out again. "Boss!!! Are you listening." Bhagwan ji snapping his fingers in front on me. "what is this? Do you even have explanation?" He asked pointing the finger to the room.
"Bhagwan ji, Aap to sab jante hain. Phir bhi." [O Almighty, you know everything. Why then asking this question?] I replied while gathering all the courage to ask the question I have been meaning to ask.
"Bhagwan ji!!!" I called the almighty.
"What!!!" God looked a little irritated now with my attitude. And why should he be not irritated. After all I am just a human a lowly creation of the almighty and yet here I am matching my voice to ask him a question. I know asking God for things is useless. I had been doing that since childhood and nothing good came in my way. He is only there to show the way and to guide. Not for doing your laundry list.
"Arey, Abhi bolega?" [Will you say something] God was getting furious and I don't want the Bhagwan to lose his cool in my hostel room. It could be catastrophic for the universe.
"Ek cheese poochni thi." [I want to asked something] I squeaked.
"Huh, Louder?" God asked me to repeat the question.
"Bhagwan ji, I need answers." I asked.
"Off?" It felt like Bhagwan was playing games with me. We wanted me to say the question out loud even though he knows what I am about to ask.
"Why? Why you created me? Why you created this world? Why you created this universe? In this vast universe what my role? Why am I so different from the other brilliant people in my class? Why am I poor? Why religion? Why is caste? People can change religion but why can't they change the caste? Is it wrong to love the people from other caste or religion? Why you made so many race?" I blurted out my questions all in one.
Bhagwan looked at me. He gave me sweet smile. He replied. "Meet head of the department tomorrow 10o'clock."
The End.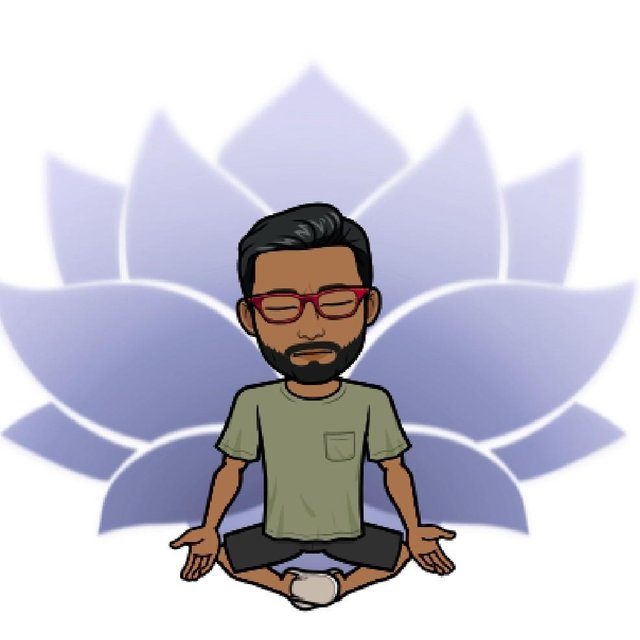 I can understand If the post is little confusing to non-hindi people. Because It is an attempt at the word play. Bhagwan mean God in hindi and Bhagwan is also a very common name in the north India.
I wanted the post to be serious but somehow I lost control of it. It is what it is. Just a bunch of question from a guy who is out of his mind with no answers. Now the question remains do you want answers to all this question or do you want to enjoy the only life that you have.
I am inuke and I hope that you enjoyed this post. See you soon.