Orvium - A new word in science
  Today, many people are engaged in scientific developments and inventions, but quite often there is a situation when the authors of the works after all scientific research, have no idea what to do with these works. So good ideas, excellent scientific works and discoveries disappear! There is nothing good in this and today we are happy to note that finally there is a platform that would bring together all the people interested in scientific work, discoveries and other things related to this area.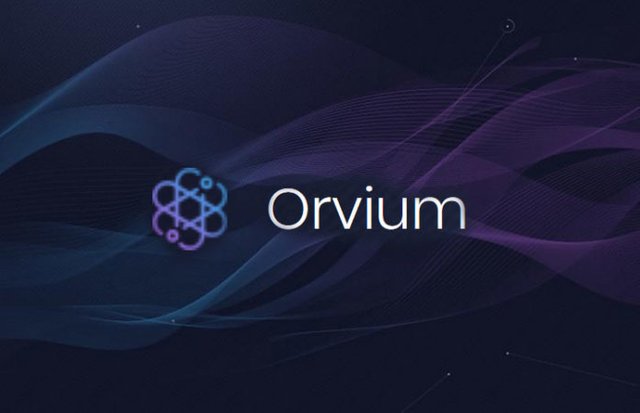 Orvium - the first decentralized platform using advanced blockchain technology, which will function as a single platform for managing the life cycle of any scientific publications.   
Today, the market of scientific publications is one of the most profitable and popular in the world, but there are many problems that need to be solved in this market. Unfortunately, the entire responsibility for scientific publications today rests on the shoulders of the scientific community, and if the state provides any assistance, the publication of works are often carried out on such unfavorable conditions for the authors of scientific works, which eliminates any desire to be engaged in scientific research.   
Orvium was created to solve all the existing problems in this market, to unite all the interested persons in a single platform, including: 
Authors of scientific works;
Reviewers;
Institutions;
Owners of the magazines;
Readers and many others.
  All participants of the system will be able to interact effectively, buy and sell scientific works, register their copyrights on favorable terms and get a lot of other benefits.  
  Advantages of cooperation with the Orvium platform  
  Previously, to make a publication in a particular scientific journal was quite difficult, the author's publisher took all the rights to scientific work, and the current legislation often "put sticks in the wheels" and tormented scientists with bureaucracy and other unpleasant things.   
Orvium gives its users new possibilities:  
Security and impossibility of third party intervention;
Safety of the documents sent to the platform;
Instant proof of the existence;
Low maintenance cost;
Data integration and result;
Authors have full copyright, including the right to sell them to another person;
Continuous review;
Platform excludes plagiarism;
Platform positions itself as socially oriented.
  This is not a complete list of benefits that participants of the system will get by buying Orvium tokens. In addition, according to the roadmap, the platform will be actively developed in the near future, which will give a lot of additional benefits to all participants of the system.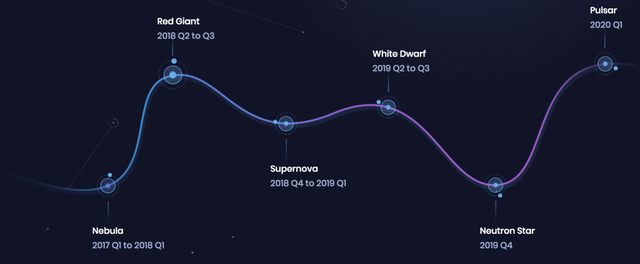 It is planned that the following changes will take place until 2020:    
Special grant programs will be developed;
Cooperation between research institutions;
Improve management of decentralized journals;
Various arrangements will be made with institutes, universities and other academic institutions;
Large data Analytics will be integrated; 
The framework and programs of cooperation will be improved, etc.
  All this became possible due to the fact that the creators of Orvium managed to gather the most effective team of specialists to join this project. Among these specialists are software developers and various business strategy consultants, professors from many well-known universities, representatives of corporate strategies and innovations, market experts, economists, security experts, etc.   
Science is a very important sphere of life of any society. It is scientific research that is the engine of progress and any changes our society in General, and therefore it is not necessary to belittle the value of scientific works. Unfortunately, today it is becoming more and more difficult to publish articles in scientific journals every day because of imperfections of legislation in this area and other problems.   
All the existing problems in this market were taken into account and all the interested persons will receive the following opportunities:  
After submitting any manuscript instantly becomes public. 
For each manuscript is set the cost that the author is willing to pay the reviewer. Payment is made in ORV tokens.
Reviews are written at any time without restrictions.
There is a possibility of public recognition of your works.
Full control over the licensing process, as well as copyright. 
Cost reduction and remuneration. 
Journals on the basis of smart contracts.
  Therefore Orvium is a truly stand out project with ideas which can be used in our real life. The fact that Orvium has no competitors on the market make this project also very attractable for investors, who are willing to invest in something more than just a good written whitepaper. Orvium is keeping an active marketing campaign, so it's only a matter of time now till this project will be well known worldwide.  
References  
Web Page:  https://orvium.io/  
WhitePaper:  https://orvium.docsend.com/view/nvr6ywj  
Twitter:  https://twitter.com/orvium  
Telegram:  https://t.me/orvium
BTT ANN:  https://bitcointalk.org/index.php?topic=3535259.0
Author: https://bitcointalk.org/index.php?action=profile;u=1143460