Haveyoubeenhere 2019 Steemitworldmap Travel Contest - Entry #2
The title says Entry #2 suggesting I've already entered this contest once, there's a reason for that, I'll explain. You see, there's 150 #steem in prizes up for grabs and, as stated in these rules, multiple entries are acceptable—that's the only reason. It has nothing to do with the fact I'm an only child who sucks at losing and the only thing better than a first place prize is a first place prize and second place prize. :wink:
The last sentence you just read is a blatant lie! Before I get started on this one, how'bout a big round of applause for the @steemitworldmap team headed by the tech savvy, @martibis, and the curating team responsible for keeping an eye out for each of our entries: @lizanomadsoul @itchyfeetdonica, @choogirl, and @livinguktaiwan. Thanks for hosting this competition you guys! 👍🏿
No.1 - England
What it Looked Like Out There This Week - People Photography & Messages (Saturday Post #2)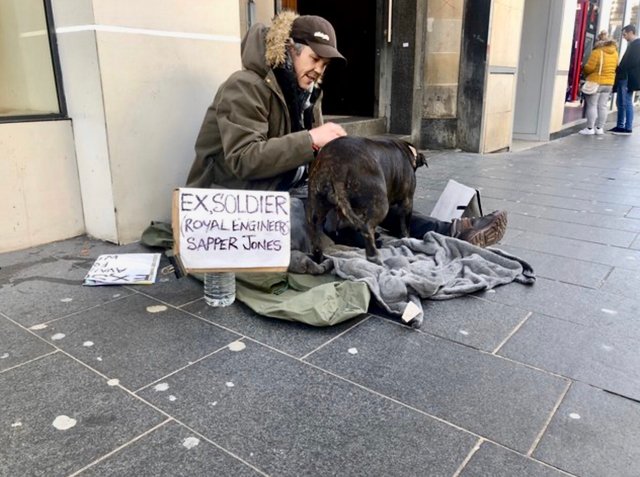 I know, I know, I began my first entry in England, too, what can I say? I really like the UK. If you haven't been to England, you really should consider adding it to your bucket list, Brit's are kind and hospitable, for lack of a better term, it's like walking into a different world—a peaceful one.
Also, I wanted to give those of you who missed the article the first time another opportunity to meet Snapper Jones, the gentleman on the cover image—a former engineer in the Royal Military and his pitbull, Molly. As I was taking pictures that day, I snapped shots of several buskers as well as a few street performers, some street art, and just people #photography in general—then I met Snapper. I shook his hand and introduced myself. I spoke with him briefly and was able to help him out a little bit, he introduced me to Molly, the pitbull in the picture. I asked him if I could take a picture of them both and post it on #steemit, a social media platform, "sure, go ahead!" He didn't mind at all.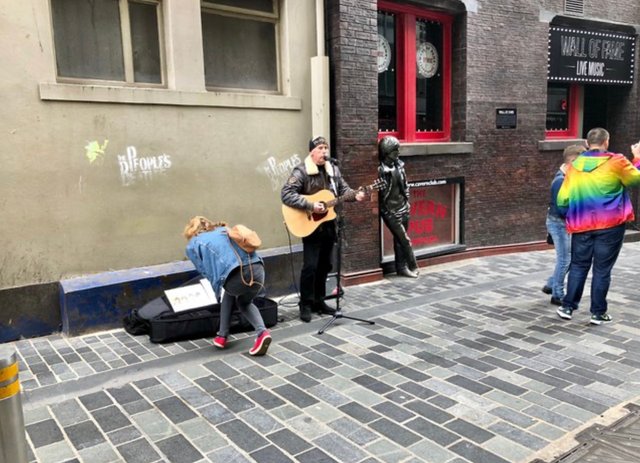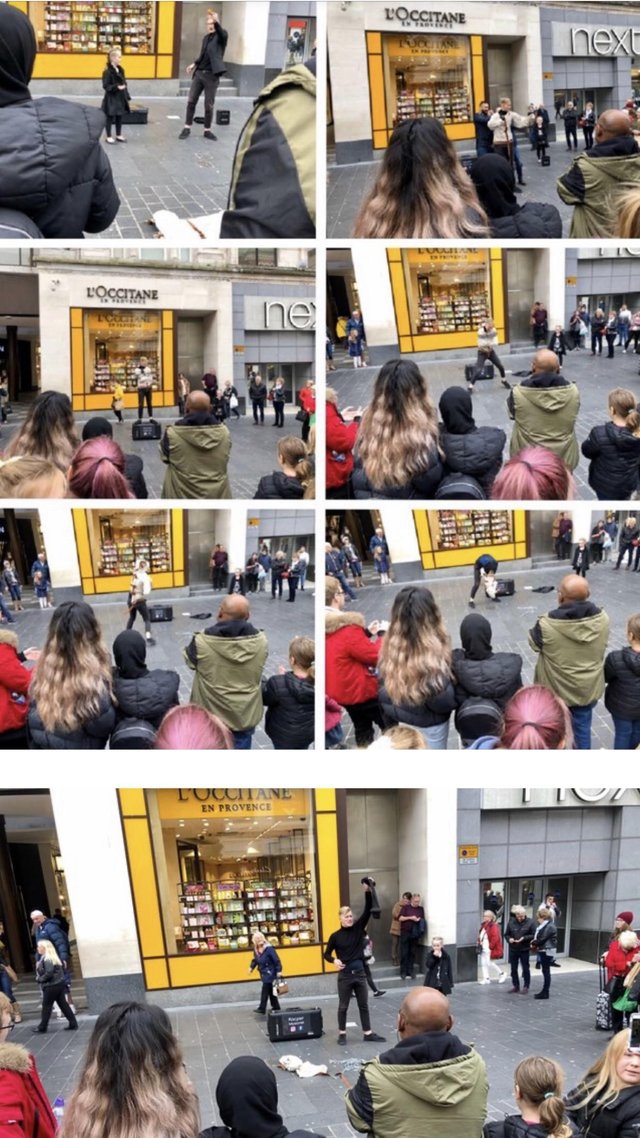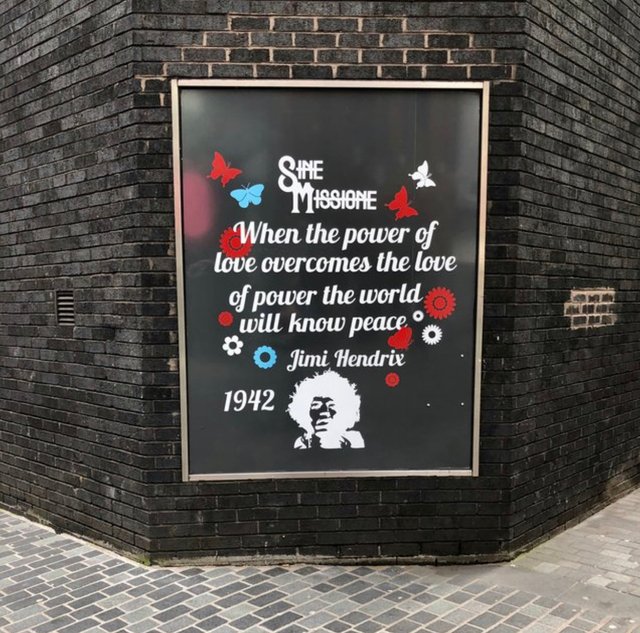 No.2 - Costa Rica
How To Avoid Extortion By Costa Rican Authorities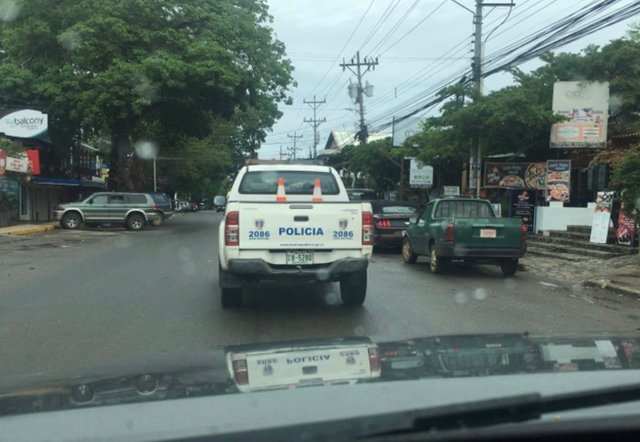 The rules I mentioned in the beginning clearly state "your four favorite travel posts" and I'd be lying if I told you Costa Rica was anything other than my least favorite location anything. But I think this article is important so it made the cut and I'm sharing it with you again.
When your native country isn't Costa Rica and you're just visiting or on vacation, the locals see you coming from countries away and they don't see you as human—you're an ATM. That goes for everyone from the cab driver to the grocery checker, your Air B&B host, even airport security will rip you off by insisting there wasn't any change in the basket you just removed from your pocket and placed in the basket prior to passing it through screening. When it comes to a country where negotiating the price of a bottle of water every.single.time you purchase a bottle of water is common practice, you need to be prepared, Policia are no exception. The only difference with them is they have guns.
After avoiding extortion by Costa Rican law enforcement, twice, I developed a step by step tutorial that you should know should you, for some reason, decide to go there. The best way to avoid being pulled over in your personal vehicle, twice, removed from your vehicle, twice, and then having to proceed with the tutorial I linked above is by avoiding the country altogether.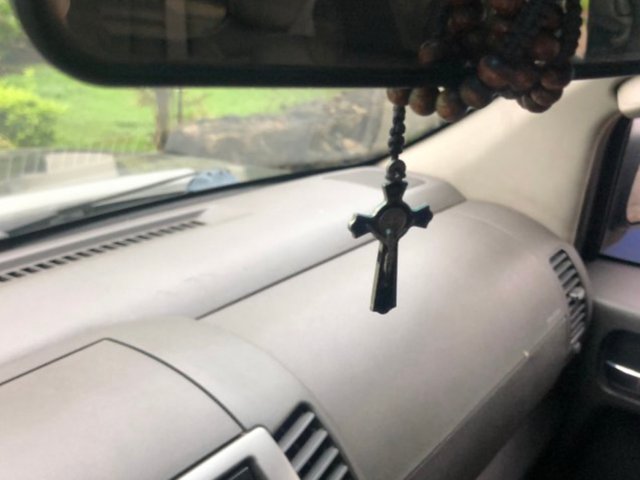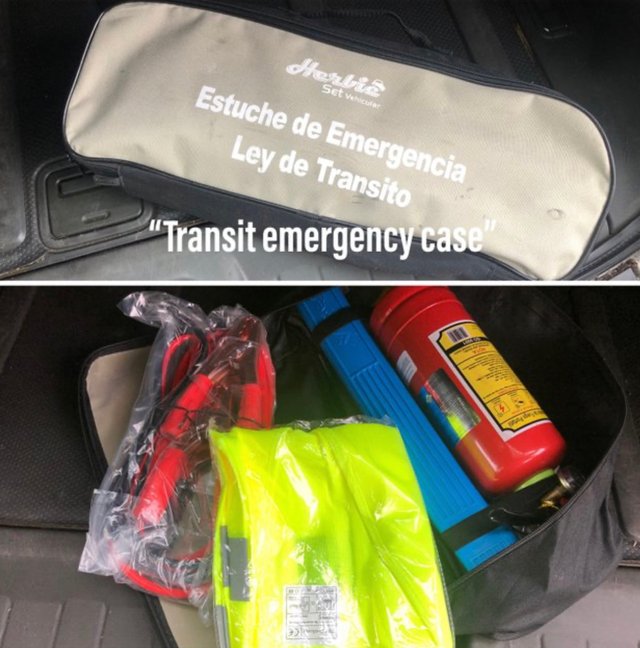 No. 3 - New York City
Dear Skimmers, I Know What You're Thinking: "Dang, Dan! You Really Made Me Work My Arse Off On This One."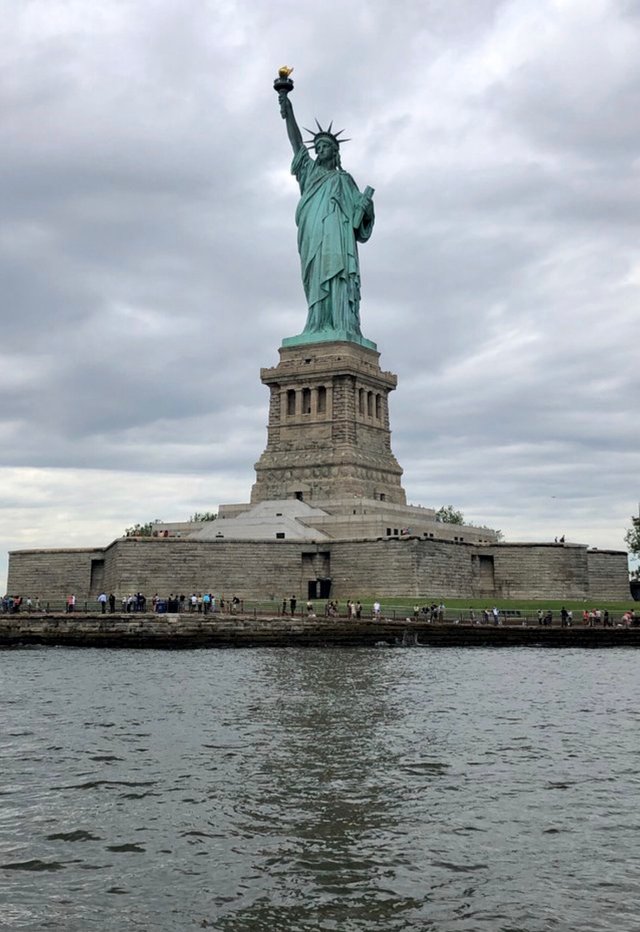 I sure am glad that last section is over. I need to pour another cup of coffee now which, by the way, is easily accessible in New York and you won't get haggled on the price. Everything is accessible in New York, even weed. In New York City, they have quality food trucks on the streets that serve fresh falafel (my favorite), Chinese food, American food, Thai, Latin, Asian, etc, every cuisine you can possibly think of and it's all delicious right from the truck—they have weed trucks too. Because in the US, weed isn't a controlled substance, it's just a plant—an all naturally grown, water and photosynthesis derived, seed-bearing "plant."
The stunning @puravidaville and I were only there for a week and crammed in as much as we could—the above link describes the following images in detail. During that short time, we got a good look at, amongst other things, Madison Square Garden, the World War II East Coast Memorial at Battery Park, Empire State Building, and we spent a few hours remembering all 2,997 innocent victims who lost their lives during the 2001 attacks at National September 11 Memorial & Museum.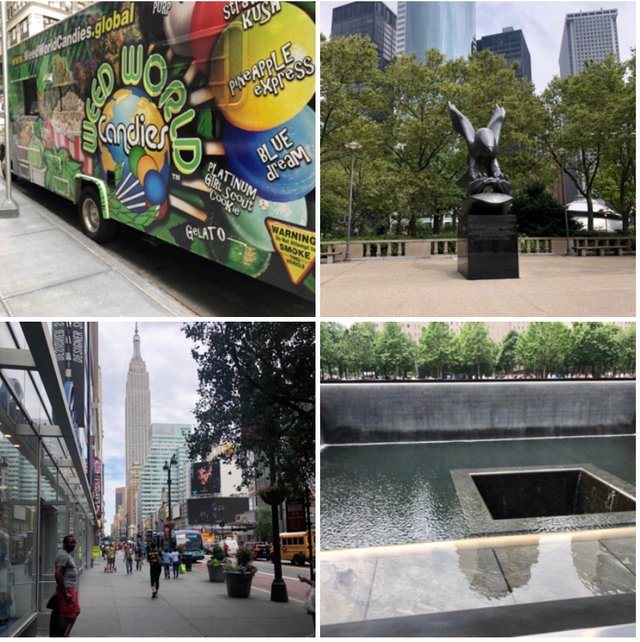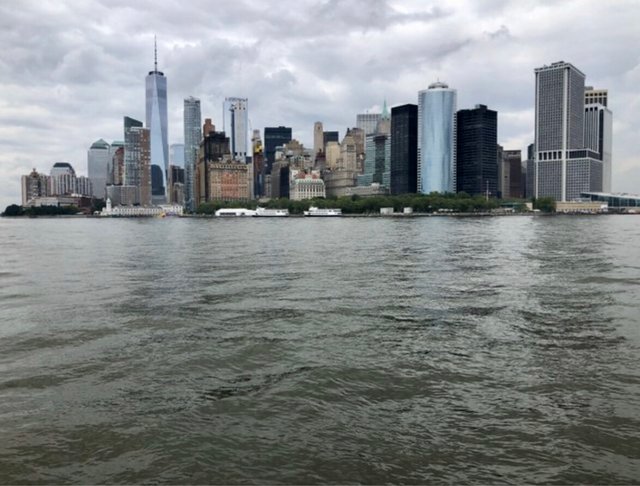 No.4 - Rome, Italy
Roman Experience - Iconic Structures, Monuments, And Architecture Of Italy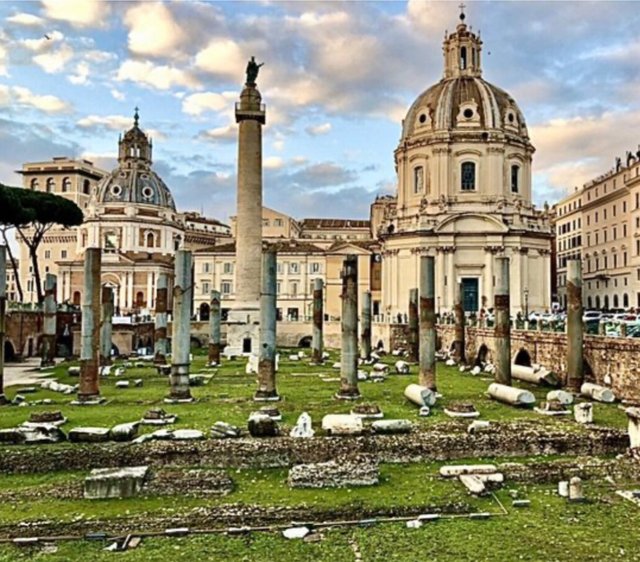 We just departed from Italy on Monday. With thousands of years worth of preserved #history and over 900 elaborate churches, each with their own iconic water features and statues lining the city streets, it's tough to take a bad picture in Rome.
We spent the Christmas holiday and New Years there, gorged ourselves with pasta and pesto, and spent several hours each day just taking it all in. The above linked article is one of six I released while we were in Italy and I still have two remaining—stay tuned. We toured everything from the Vatican, to Pantheon, the Colosseum, Spanish Steps, and then some—it was an exciting month. "Once in a lifetime."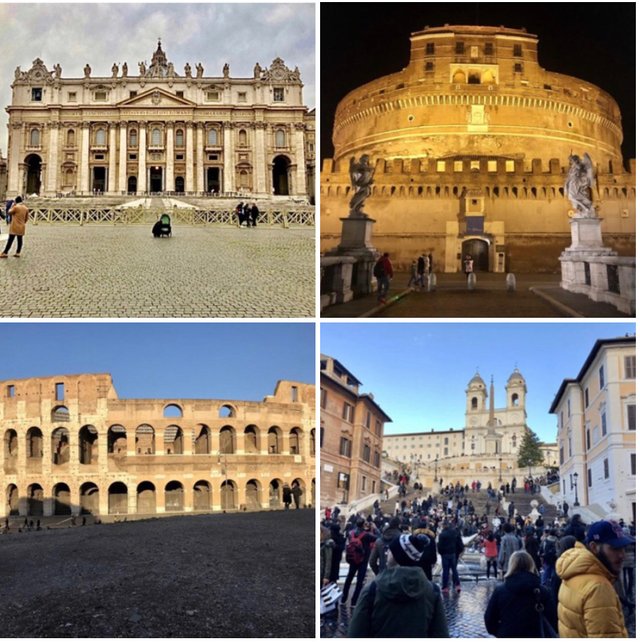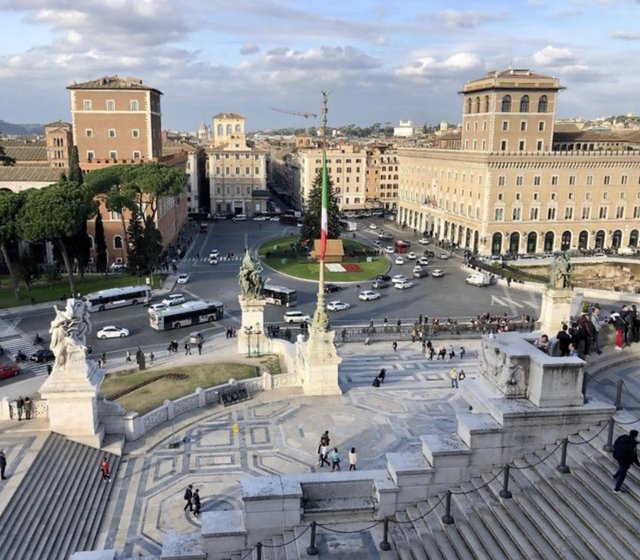 Thanks again for hosting this competition, @steemitworldmap, sharing our 2019 #travel adventures is a great way to kick off the new year. Happy 2020 everybody—the year of clarity. Goodnight from England, I'll see you on the next one.