Finally some satisfying cards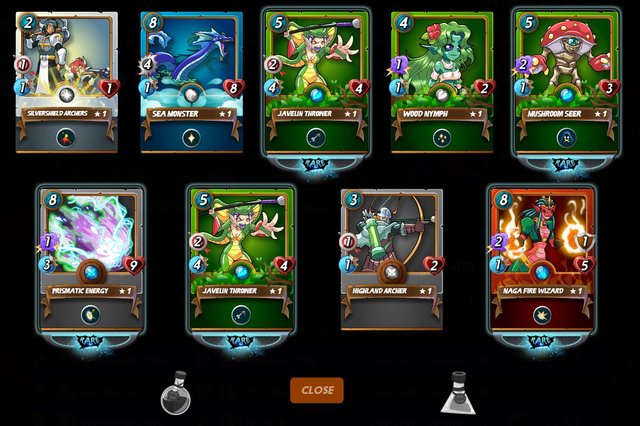 5 rare cards out of 9 is not a bad reward.
I like the Javelin thrower a lot. The pierce ability, the ranged attack, its speed all is amazing
All magic attack monsters are simply amazing. I like all of them. Prismatic Energy is just too high on Mana. Not worth it.