VOTE for Witnesses, KEEP Steem our OWN
The Steem Community Is UNDER ATTACK
There is a lot going on recently, with our Steem Blockchain! We need to work together, to help keep in decentralized, and NOT under the control of any one person, or any one government. Some of you may have heard of the recent big purchase of Steemit Inc by Chinese National, Justin Sun. At first, it sounded great! big investment, looking forward to wait... WHAT???
First thing, he announced he was moving his new purchase towards being rolled into TRON. A smaller, less capable crypto coin. Next, he started voting the stake that previously had been promised for Steem Blockchain development, to create a bunch of BOT witness computers on the same machine, to simply vote and manipulate Steem his way.
If you don't hold your KEYs, you don't control your coins!'
He did this, by convincing some Cryptocurrency exchanges to help vote for him and his witnesses. Thing is, The exchanges, Binance, Huobi, and Poloniex can't vote, since they dont have Steem of their own. SO, they voted with YOUR Steem. AND that means, they powered up ALL the Steem held on exchanges to vote for Justin's bot witness accounts..
Since the powered up all that Steem, it means ALL Steem on those exchanges is trapped now for 13 weeks until it is all powered down. it means, if you HOLD Steem on exchanges, you do NOT control your Steem. Your Steem is not yours...
As many before have learned, Steemit is NOT the Steem Blockchain
The community fought back! AND CONTINUES to fight back. Voting in mass numbers to protect the Steem each member owns, and to keep the community controlled by ALL of US, and not one person.
So, What Can WE DO???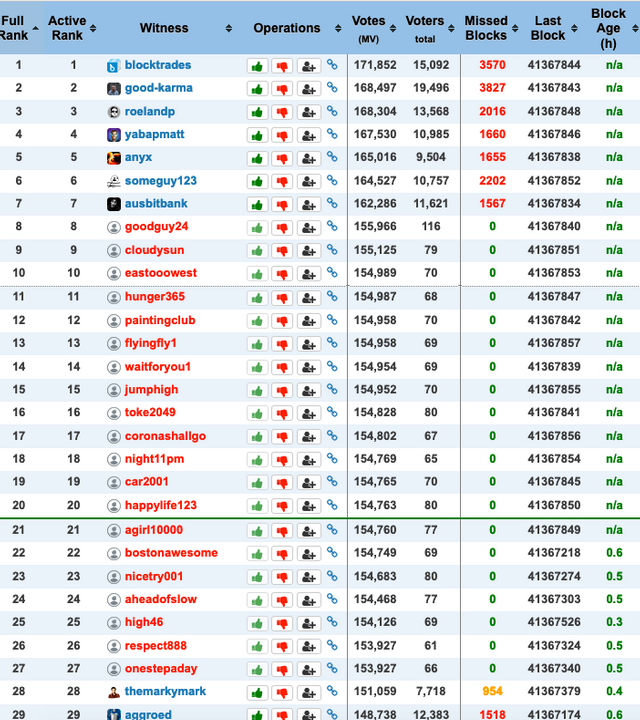 Notice, in the column marked VOTERS, there are some who have been voted on by THOUSANDS of steem members. AND SOME only voted on by a handful. The WITNESS Names in Red are ROBOT PUPPET COMPUTERS all controlled by one person, in China. DO NOT SUPPORT THEM!
As many before have learned, the community is solid and robust: We care and We VOTE! Right now, go to Steemworld.org/@ (your steemaccount) and VOTE for WITNESSES. OR, better yet, SET a Proxy VOTE, and someone else can vote for now, while things return to settled down.
STEP ONE
www.steemworld.org/@(youraccountname)
STEP TWO
Click on ACCOUINT DETAILS, left hand side.
and you should see something similar to this: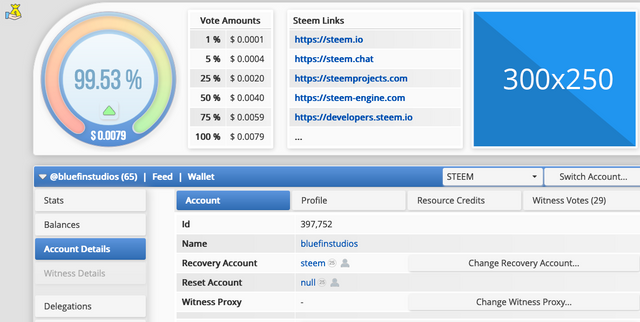 STEP THREE
Click on CHANGE WITNESS PROXY (bottom right on my image)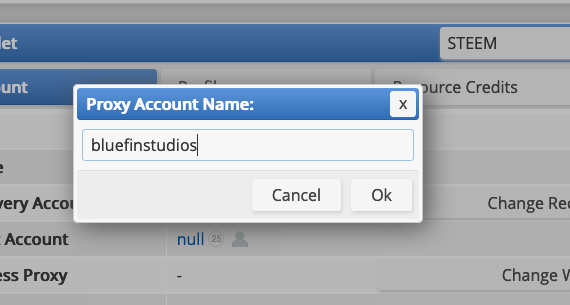 STEP FOUR
Enter someone to VOTE for you!
THIS CAN BE CHANGED WHENEVER YOU WANT!!!
While I would be happy and honored if you USE ME as your PROXY, you could also SET ANY of these, too:
@someguy123
@steempeak
@blocktrades
@curie
As your PROXY VOTE


GO VOTE NOW! GO Help keep Steem Safe. Before we lose the blockchain, lose our Steem and lose our ability to earn by blogging and posting.

Always, I strive to give back

To the animals and birds around me

to put more plants in than I take out

And be a good steward for the world around me!

All Photos by Bluefin Studios.