Building an APP - One Childrens Story at a Time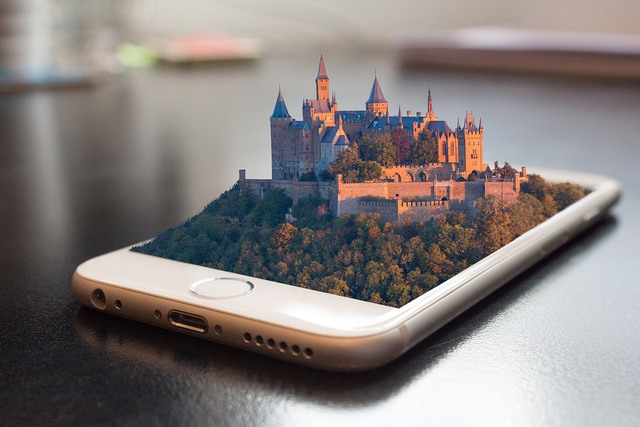 Recently I was asked to write some short stories for kids by my good friend @davidfar who is currently working on an App that these stories will be featured on.
The idea of the app is to have an audio-book, read along selection of original kids stories along with music and illustrations.
I have to admit that it has been a while since I have written any childrens stories - and my skills are a bit rusty. But I know that I will be back into the swing of things in no time.
First Attempt: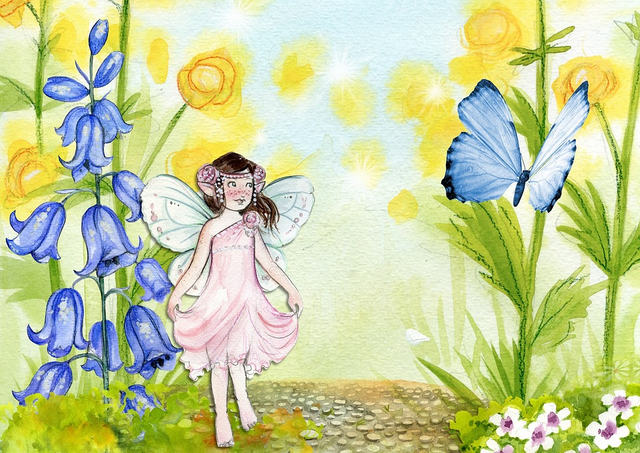 Florence the forest painting fairy:
It was a clear bright morning in fairy forest, and Florence the forest painting fairy could not wait to start her day. You see today was the first say of spring and all soon the forest will come to life with a brand new array of flowers and insects, that would all need to be painted in bright and beautiful spring colours.
Florence simply loved this time of year, and she had been counting down the days for spring to arrive. She jumped out of her little fairy bed, and quickly put on her little fairy clothes, and looked out the window at the leaves on the trees that were seemingly dancing in the wind. She twirled in a circle "yipee, spring is here... spring is here... spring is finally here!" she shouted.
Then she grabbed her magical paintbrush and paints, and made her way out the door, she ran up and down the streets of forest fairy village "wake up everyone, Spring is here" she shouted.
Soon all the other fairies from the village joined Florence outside. Everyone was so exited to start their work, and in no time all the fairies were busy painting the forest with bright new colors. They painted all the new flowers in an array of different colors, even butterflies and ladybugs stopped in to get a fresh coat of paint.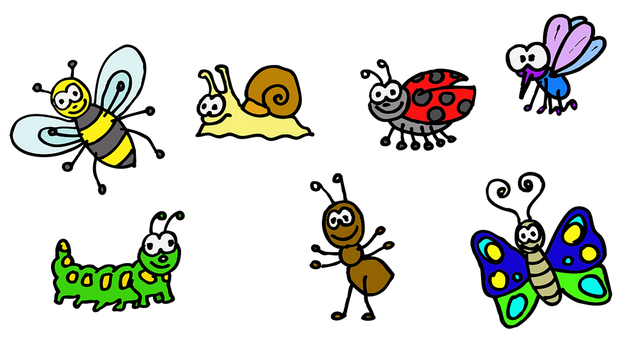 Florence saw a new blossom, high up in the tree, and decided that she wanted to paint that one next, she flew high up to where the flower was "I think I will paint it red, no yellow" she thought to herself while making her way up. Once she reached the flower, she took out her paint from her bag and started painting. The blossom looked wonderful in its new color "perfect" she thought to herself. But just then a slight gust of wind flicked the magical paintbrush out of the fairies hand, and the paintbrush tumbled all the way to the ground. "Oh Dear" Florence exclaimed, and she flew down to go and get it.
Oh dear indeed...
The paintbrush had shattered into pieces when it hit the ground.
Florence quickly picked up the pieces of the broken paintbrush and rushed to the fairy craftsman and asked him if he could fix her magical brush.
"Hmmm" the craft-fairy exclaimed.
"In order to fix this, I will need you to bring me a feather from a golden cockatoo" he said
"A golden Cockatoo? Where will I find a golden cockatoo?" Florence asked.
"Over the creek where the giants stay, that is where the golden cockatoos come out to play" He replied.
Florence quickly rushed home and gathered some supplies, and then made her way towards the creek. She rushed as fast as her little wings could carry her. She followed the silver river all the way to the village of giants.
Giants did not like fairies very much – in fact not at all and Florence would have to be very careful not to bee seen.
So Florence quietly tiptoed into the village, hiding behind whatever she could find as she went on. Up ahead Florence could see two giant kids, kicking around a giant ball, the next thing she knew the ball was flying straight towards her, she jumped out of the way, and the ball barely missed her, still trying to catch her breath, Florence noticed a giant shoe from a giant foot stomping right down in her direction, and she quickly rolled out of the way again. It was one of the giant kids collecting the ball that they had accidentally kicked away.
"Phew... that was close" Florence whispered under her breath.
Glad that she was not seen, she picked herself up and dusted herself off "Now to find that golden cockatoo" she whispered.
Florence made her way deeper into the giants village until she came to a great big fig tree, standing in the center of the village square. She was sure tired from all the adventure and decided that she would be safe resting in the tree for a tiny bit. She ran towards the tree as fast as she could without getting spotted, and then she climbed up the tree to rest on top of one of the branches. But as she settled in to rest, she looked up – and there she was. A beautiful golden cockatoo perched peacefully on her nest.
'this is my chance' Florence thought to herself.
She flew up to the branch where the cockatoo nest was, and then quietly snuck up behind the beautiful bird, she noticed that the eggs the mother was sitting on was smothered in bright golden feathers and she decided that she would try to take one from the nest as softly as she could so that the mother would not be disturbed. She gently started tugging at one of the feathers, but paused when the cockatoo readjusted herself in the nest, once the mother was settled, Florence tried again.
'almost got it' she thought
But just as the feather was almost free, Florence's foot slipped, and she let out a tiny yelp, the cockatoo realized what was happening and gave a large spine chilling squeal as she turned to face Florence. Florence quickly managed to get her footing right and pulled the feather free, She leaped into the air and started to fly away carrying the golden feather, but the cockatoo was not pleased and set after the tiny fairy, this drew the attention of the giants who then noticed what was happening "Quick get her" yelled one of the giants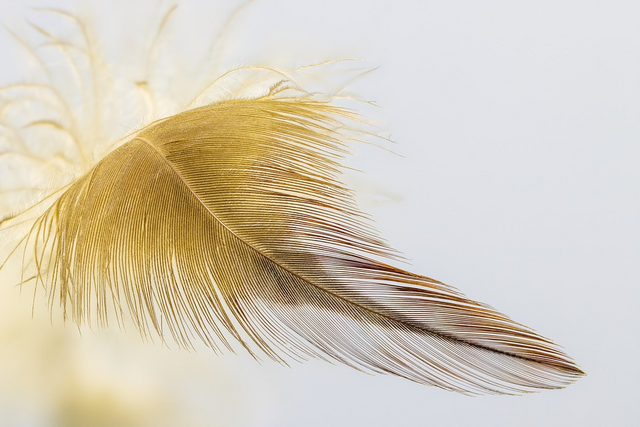 All the giants rushed closer while raising their hands trying to swat the fairy out of the air and Florence was left to bop and weave while she was trying to avoid the snapping beak of the enormous bird behind her as well.
With a swoosh here and a swoop there, Florence finally made it to the outskirts of the giants village and saw a tiny hollow in a tree and decided to hide inside it. She waited there until all the giants headed back to their village and she knew that she was safe. At that stage the sun had already started to set and Florence decided that she would spend the night there. She reached for her satchel of supplies and took out some fairy cakes and water that she had packed for the trip, and after eating she fell into a deep sleep.
The next morning early – Florence made her way safely back to fairy forest, all of her friends were so happy to see her "we were so worried about you Florence" the one said. "I am so happy that you are back safe" said another. And after some very welcome embraces she took the feather to the fairy craftsman, and he quickly had her magic paintbrush as good as new.
After that day, Florence was a lot more careful about looking after her things – because the adventure was a lot more than a peaceful forest painting fairy such as herself could handle!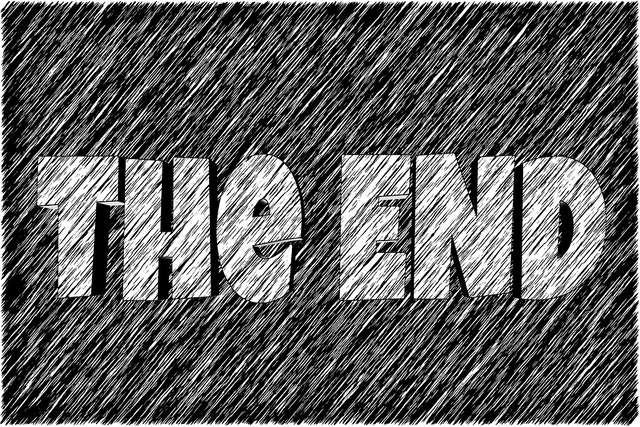 ---
There is still a lot of work that needs to be done, at the moment we still have to compile more artwork,(all the artwork used in this post was sourced from pixabay ) music, do the audio files and do final edits on the story. So we still have a long way ahead of us. But hey - every step we take is one step closer to the end goal :D