Community interaction and communication are the keys to success.
Hello!
And thank you, to all of you who have been supportive of my efforts while making Intrepreneur a reality.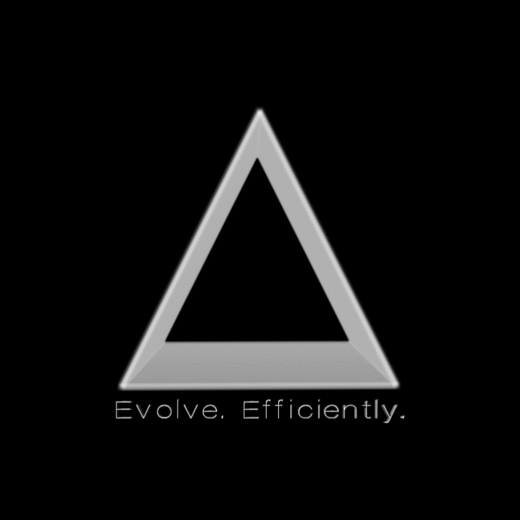 Without you, there would be no reason for me to continue this project.
I love you all.
After seeing comments like this one by @taintedblood,-


-along with a few others, I've been given a healthy confidence boost and lot of positive feedback about the Intrepreneur community.
Which brings me to my point.
The biggest part of any community being successful, is communication.
Direct, interactive, communication, to be exact. In order for harmony to exist between two or more parties they must interact in a way that will allow for understanding to take place. Sometimes that means saying the things "nobody wants to say."
This can make some people very uncomfortable, which is the leading cause of failed relationships in all areas of life, whether they be personal, business, or otherwise. Nobody wants to be the one, to tell someone else, something they might not respond well to hearing.
That's why every community has to have some kind of leadership roles, even an anarchist would find it hard to disagree, and many of them likely do, you just need structure. It won't appear out of thin air either, it takes real effort and..
..aaaaaannnnnndddddd? Direct Communication
Someone has to be willing to make the hard decisions that are simply ignored by the masses.
I know exactly how much this sounds an awful lot like a government agency at work here, I assure you, that's not the case. In fact, I have never been a fan of government, at all. Because in the good ole US of A, the government has created a whole lot of problems for people in the name of security and freedom.
I never wanted to follow rules, I always figured they were meant to be broken. Some of the role models I had in my life weren't much help either. ~I still love you, dad.~
In fact, I probably love him more because of things like that. Since my dad taught me the meaning of, what it was to not be controlled.
I couldn't possibly thank him enough for the way he raised me to think of most authority figures. He basically said to me, the one true authority in my life, is ME. Not in those exact words, but he said it a lot, and it stuck.
As long as what I am doing makes me happy, then what right does anyone have, to tell me not to do it?
I mean of course, as long as I'm not hurting anyone else or their property, there shouldn't be an issue. No victim, no crime. Right? That's how I feel, anyway.
If you disagree, I would love to read your thoughts about it in the comments.
Why am I telling you this? Well, it's because I want you to understand where I am coming from when it comes to making basic structural guidelines for the Intrepreneur community.
I don't like being the one to tell people what they can and can not do, which is why I am delegating these types of roles to other community leaders. I do not feel as though I am personally very well suited for it, so I would rather someone who was, did the job, to make sure it's done correctly and most efficiently.
That being said, I will be using the stake on the @intrepreneur account to not only upvote proper #int posts, but I will also be flagging those that are being made with the #int tag and using unrelated content in their article.
To put it in plain English for you, if your #int post is about Entreprenurial something/anything, you might get an upvote. If it's about how many miles you walked today, with a picture of your dinner, you're probably gonna get flagged. If not by myself personally, then possibly by someone else in the community.
The reason for this is pretty simple, tags are meant to be used for specific genres.
If your post is about #STEEM, and you want people who are interested in #STEEM to read it, you should probably use the #STEEM tag.
If your post is about being an Entrepreneur, you should be using the #INT tag.
If your post is about walking, and your dinner, you should be using the #exercise and #food tags. Simple, right? I hope everyone has a clear understanding of what it means to use a #tag. If not, please feel free to comment below with any questions and I will be happy to answer them to the best of my ability.
Somehow I have the feeling that people will try to push the limits, as they always do. If you should choose to be one of those people, just don't be surprised if you get mildly downvoted. Multiple offenders will be heavily flagged.
Don't worry, I will remove the flag, if you remove the tag, but we can avoid it if you just don't use #int tags on unrelated posts.
Alright, enough ranting about that. Time for some good news!
As it turns out, you don't actually need a fully fledged front end of your own for people to start using a specific tag and gaining rewards in Steem Engine tokens (INT in this case).
Hence, as I am writing this post, the last little details are being worked out in order so that anyone who is interested can start using the #int tag on their posts, and being rewarded in INT tokens for it!
For now, until I can get the rest of the website set up, you will not see how much INT you are going to get until it comes time to claim them on Steem-Engine.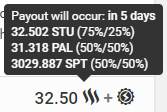 So, don't be surprised if you don't see your rewards like #PAL or #SPT, because you won't find them on a front end like SteemPeak, you can log in to Steem-Engine to claim your rewards once the post has paid out. then, and only then, will you know how much INT your post was rewarded. Until I get the website up and running at least.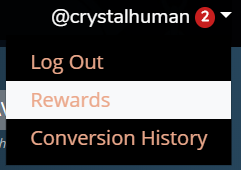 If you would like to help get Intrepreneur.life up and rolling, your support is greatly appreciated! You can help by purchasing the pre-sale tokens listed on the Steem-Engine market.
You can also feel free to donate INT, ENG, SBD, or STEEM, if you do not wish to be included in the raffle, just say so in the memo ;) Please send any and all donations directly to @intrepreneur. Thanks in advance!
You can also donate to the
Intrepreneur Ethereum Wallet
0x48BD6a981cB23e28367e3b04F03515BfbBC54CeA which will then be converted to STEEM and sent to the @intrepreneur account.
Thanks for your efforts in helping make Intrepreneur a massive success!
Ready for a sidequest?
Sidequest: Leave a comment below that describes a little bit about why you joined the Intrepreneur community, then make sure you RESTEEM this post. When you are done, comment your STEEM username in the #sidequests channel and you will be rewarded with 10 INT!
Complete the first quest for more INT! If not, you will still receive your reward for this sidequest. If you don't know what the first quest is, you can find the info here. in @intrepreneur's first post.
Sidequest ends, once this post has matured.
Thanks for all your time, I know this is a lot to digest and honestly I'd be surprised if more than 2 people read it in it's entirety. However, if you did read all of this, then I thank you even more because it's people like you who truly make the biggest differences!
Aloha for now!
remember to resteem ;)