🌱Outdoor Grow Show Finale! The Girls Did Awesome This Summer!
💁🌱 HIGH GUYS! Welcome to Part #4 The Finale!! Its almost time to Crop and these Purple Kush Beauties Are Looking Marvelous!!
---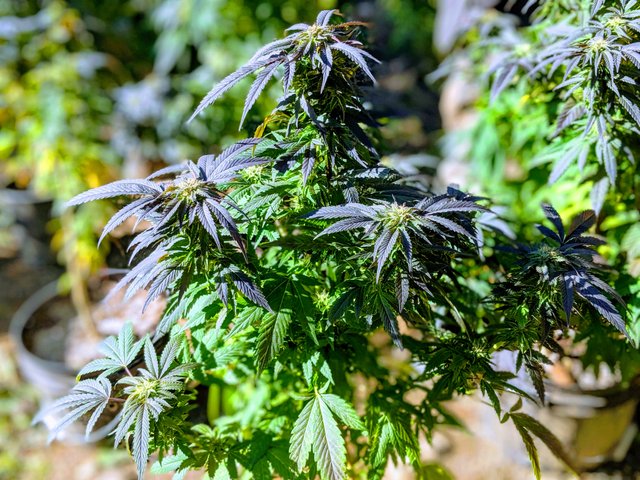 📷👀 We took a trip up in the mountains to visit the "Purple Kush Girls" today and WOW, THEY ARE LOOKING GORGEOUS! I couldn't wait to Snap these awesome pics as its my last trip up here, and get home to share them with you all! My hubby has done a fantastic job over the summer, hoping for a heavy yield, the sooner the better, as its starting to get cold at night and they are actually ready now but we are trying to hold on and keep them out as long as possible for bigger Buds, covering them up overnight.
🌱❄ Its supposed to be below zero this week up here in the mountains of British Columbia Canada so Cropping may come sooner then we think!! Hope you like my last pics!!
Note The Deep Purple Kush Color Change From My Previous post 17 Days Ago:
https://www.weedcash.network/palnet/@karenmckersie/purple-kush-girls-are-starting-to-bud-and-looking-gorgeous-outdoor-grow-show-part-3-snaps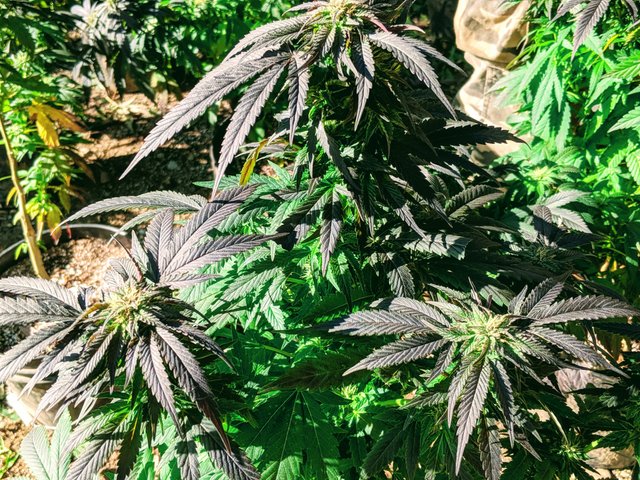 🌱📷 "All Creative, Photo, Food, Monomad, Lifestyle, Homesteading, Weed Pics. Taken By Me On My Google Pixel 2 XL Cell Phone, Check my new phones Specs. Here:"
https://www.movertix.com/en/google-pixel-2-xl-bla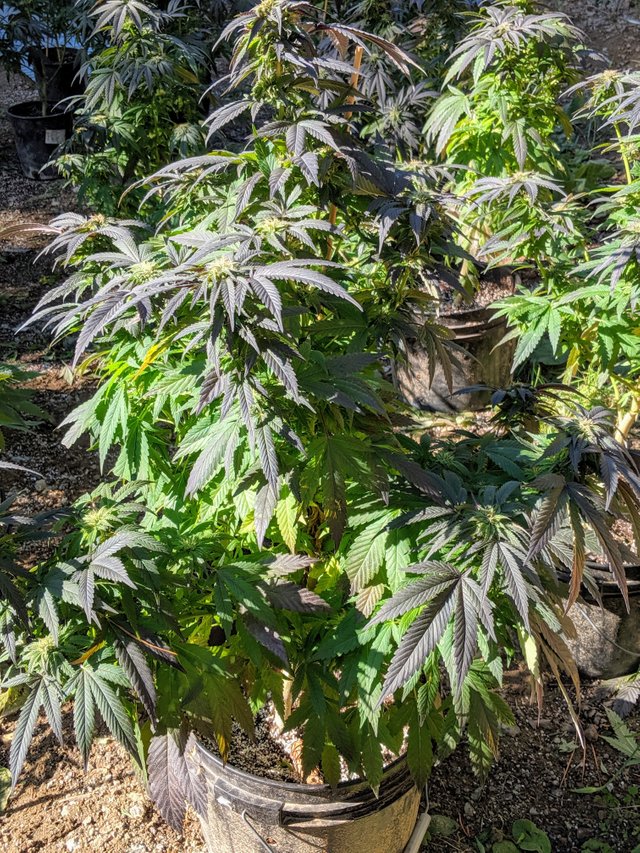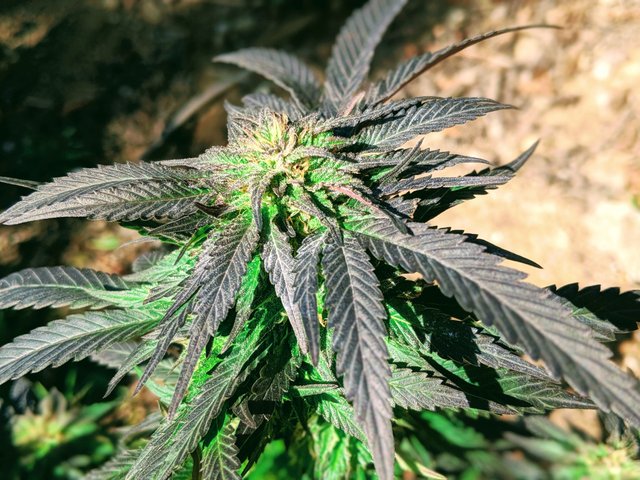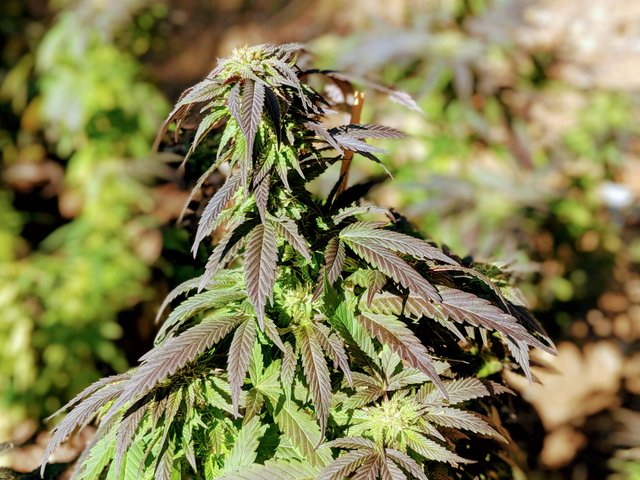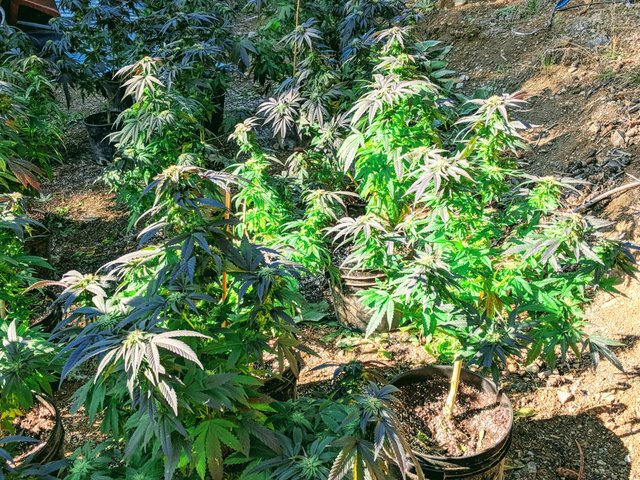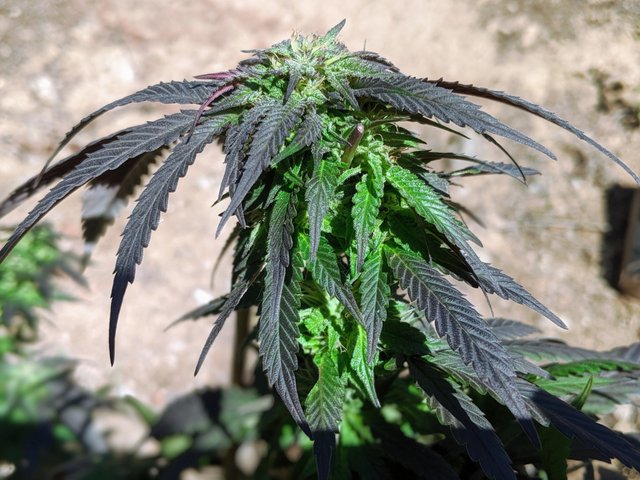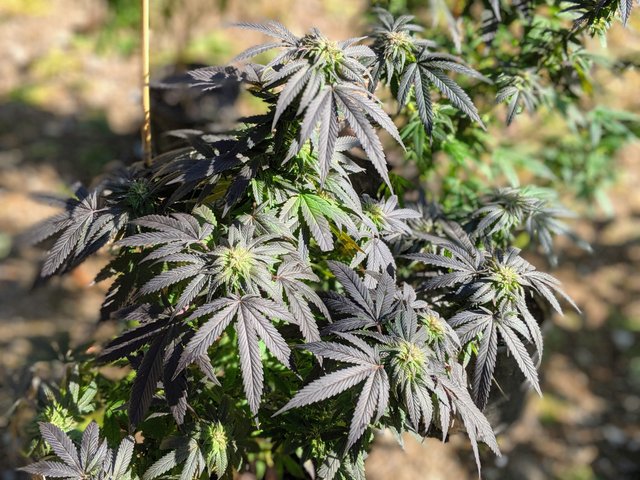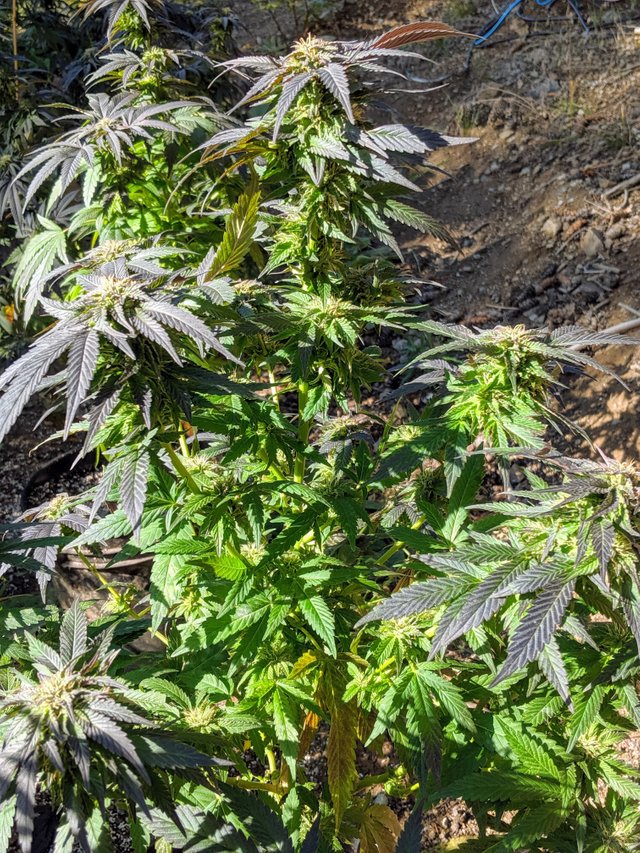 💁❤ Thanks For Stopping By, Any Upvotes Or Resteems Are Much Appreciated, I Do Not Use Bots, Thanks!!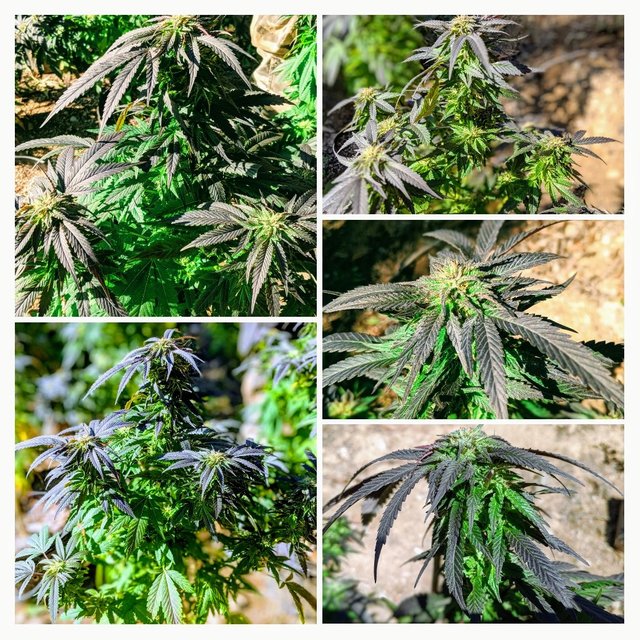 😎🍀 "About Purple Kush. ..." 🍀😎
"Purple Kush is a cross between two South-Central Asian indica landraces: Hindu Kush, from the mountainous Pakistan-Afghanistan border, and a purple-tinged variety of Afghani. With 100% indica genetics, it provides a slow and relaxing full body stone."
https://www.wikileaf.com/strain/purple-kush/
---
💯💁I am a 2 times Whale / 5 Times Orca And Stake Up All Tribe Tokens! GO TRIBES!!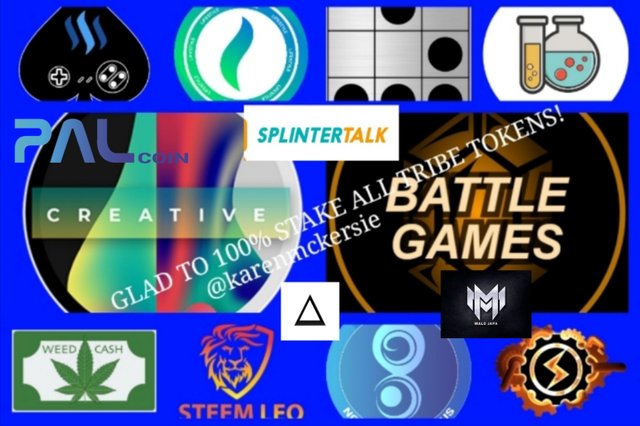 🌄❤ "Blogging and cooking live from our Camper, up in the mountains of British Columbia Canada! HOPING to finish the other half of our house by this Fall!"
❤ "Being Creative, Living & Loving A Country Lifestyle, WHERE EVERYTHING IS GREEN,LOL!!!" 🌄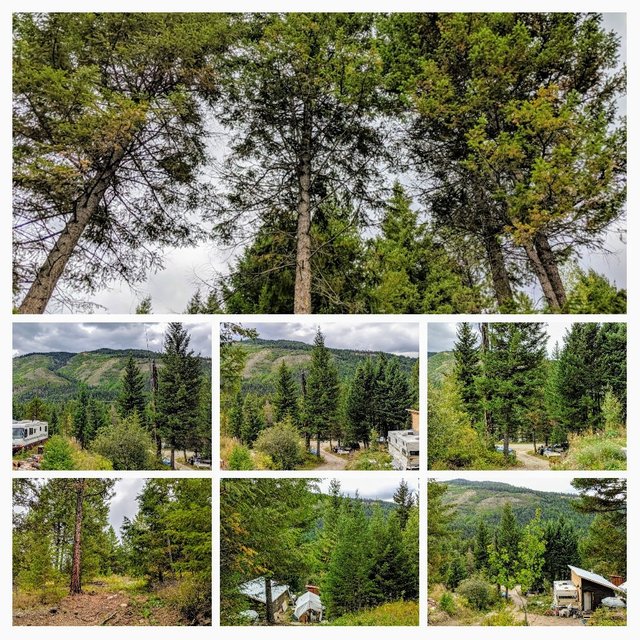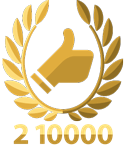 THANKS!

🆙 "I UPVOTE ALL NON SPAMMY, LEGIT, MANUAL COMMENTS!"
( "The Better The Comment, The Better The Upvote ❤!" )