Goldbugs: new goldbacks acquired.
Hello all,
It's been ages since I've posted some of my treasures for you all to see, and recently I've purchased something too stunning not to share.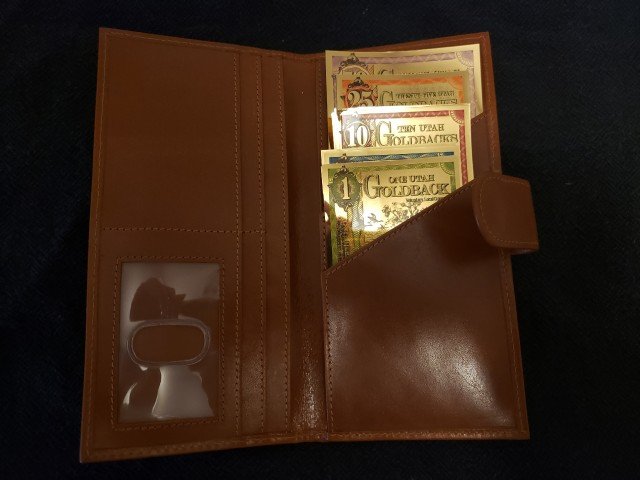 Goldbacks! Shown here nestled in a leather wallet, the goldback is a local, voluntary currency of Utah, a mixture of pure gold on paper, to create a flexible shiny golden currency.
Website: https://goldback.com/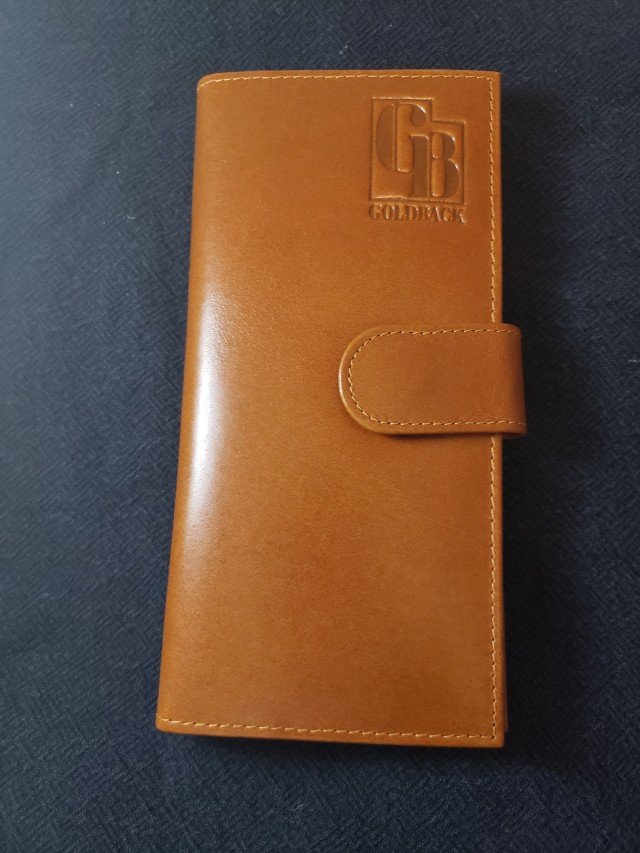 Here is the special wallet they came in. It's a fairly large wallet, and would not fit in your back pocket, you would need a purse, backpack, or large jacket pocket ,etc.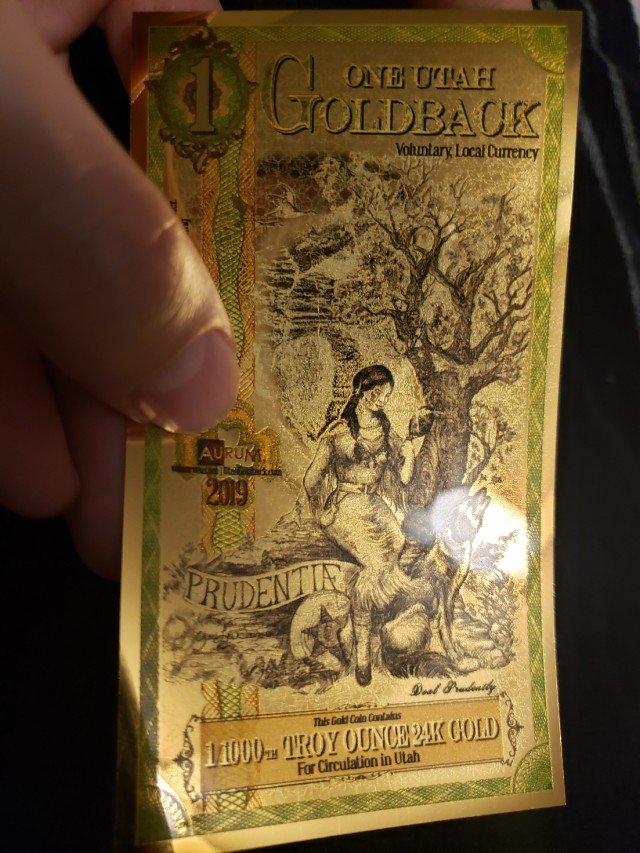 The one goldback bill. This is the smallest and thinnest bill, very beautiful and lusterous. It is 1/1000th a troy ounce of 24k Gold.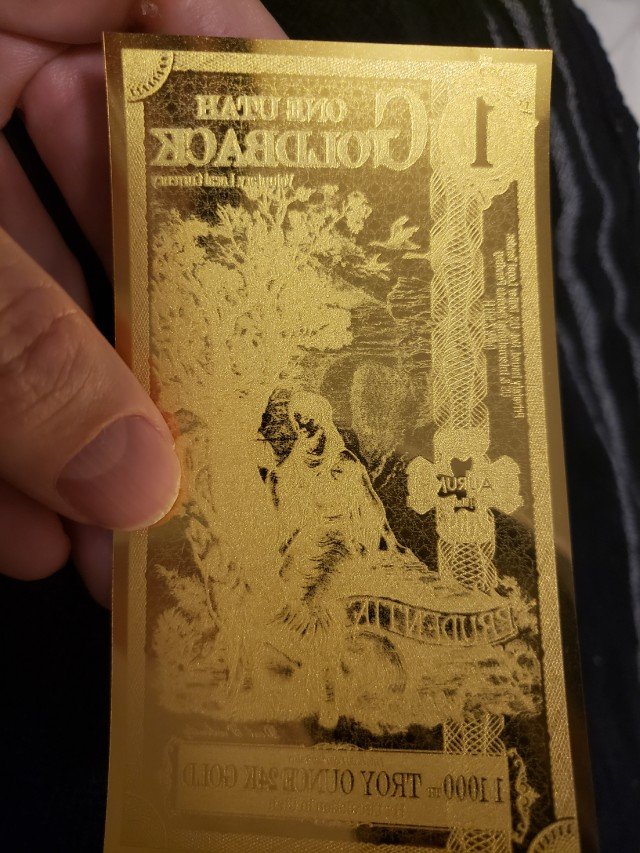 There is nothing special on the reverse side, just a reverse image without the color. Still beautiful though.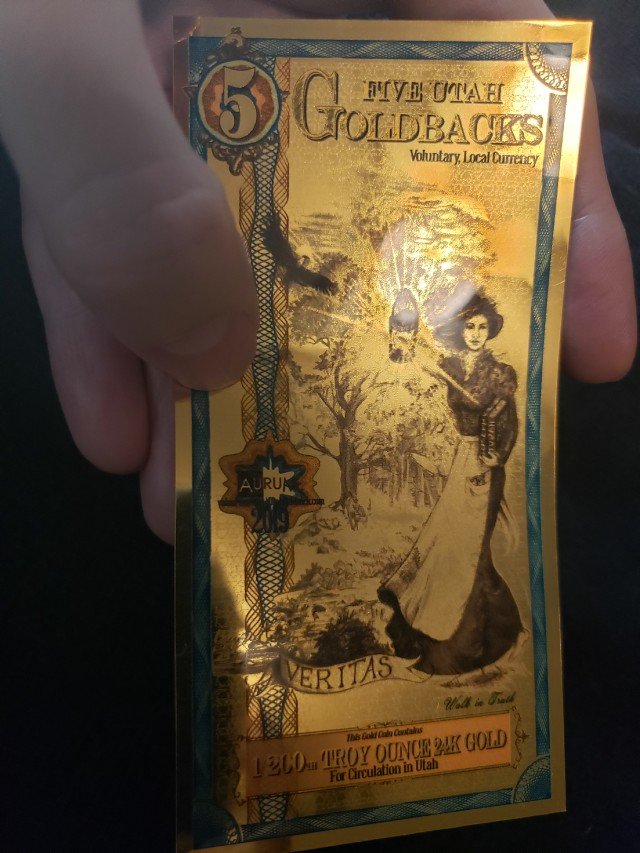 A bit bigger is the 5 goldback bill. I love the artistry and the fine details. This is 1/200th a troy ounce of gold.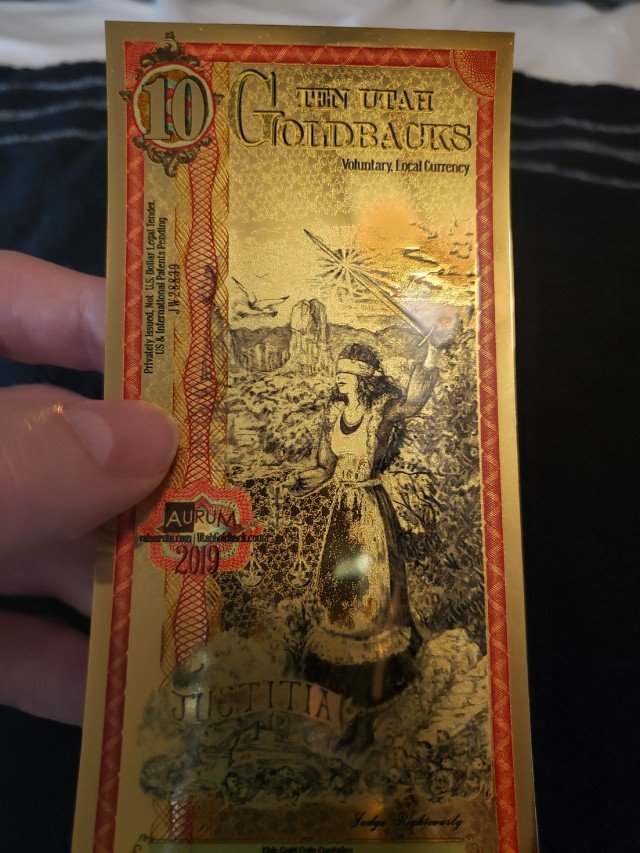 Getting larger, the 10 goldback bill. The red on gold looks very nice here. Worth 1/100th an ounce of gold.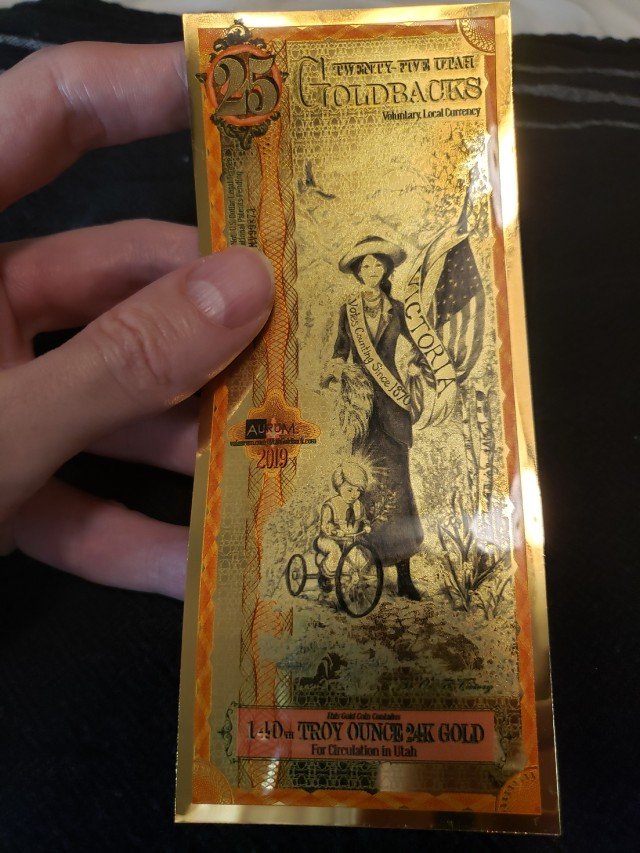 The 25 goldback bill. Getting noticably larger and thicker, more heavy with gold, 1/40th a troy ounce this time.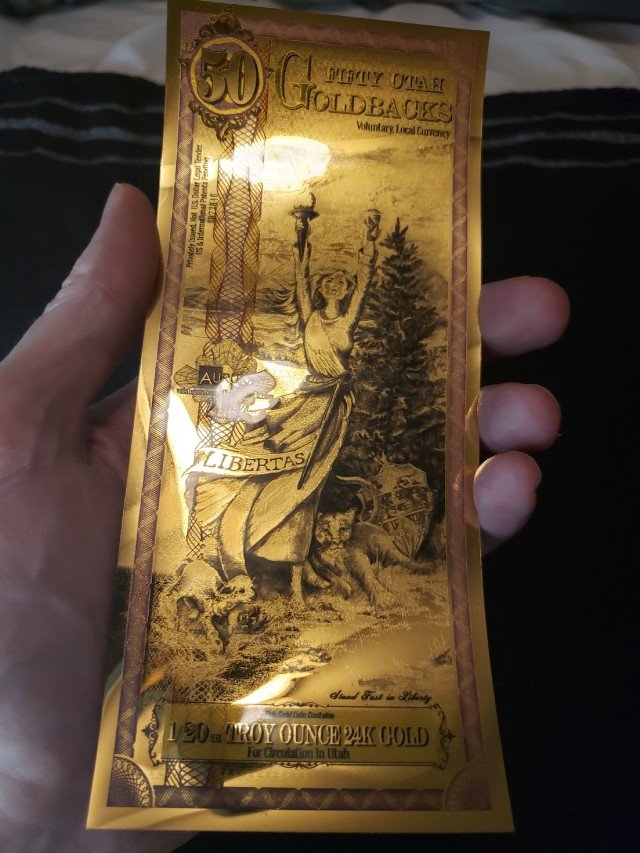 The 50 goldback! A very large and heavy, meaty bill, but still flexible. This is 1/20th a troy ounce of gold!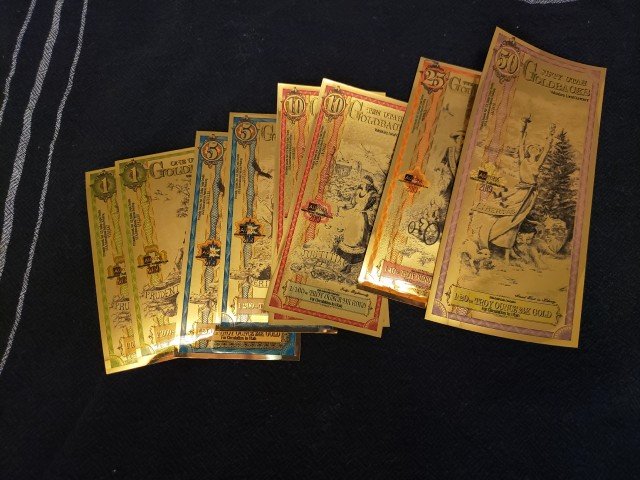 Here they all are, pictured together, two ones, fives, and tens, and a single 25 and 50. A total of 0.107 troy ounces of shimmering gold added to my stack.
These bills are beautiful, beautiful. I quite enjoy admiring them from time to time. This is real money: what money should be.
How practical are they? The bills are waterproof, won't tarnish, if handled with respect, they could last a long time. Only the 50 is "too large", the rest of them could fit into a normal wallet. As a practical day to day currency, silver coins would still be the best, as they can take much more punishment and you would have to treat these bills with some care.
Still though, I love these brilliant goldbacks. They would make great Christmas gifts at least.
You can purchase them here:
https://www.rarekoin.com/goldbacks